For novice anglers, shopping for fishing line is nothing short of frustrating. Though there is a wide variety of line types available, professional anglers choose from three main types, depending on the situation. Match the type of line to your location and what you are fishing for and increase your success in any stream, ocean, or lake.
Braided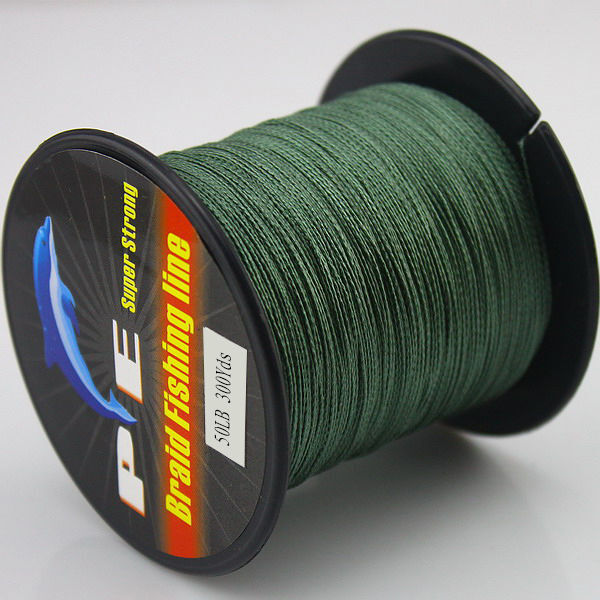 Known for its strength, braided fishing line is the sturdiest, oldest, and most durable line. Composed of a number of braided strands with a clear coating for added strength, braided fishing line is the most popular type of fishing line, and it is flexible enough for every situation. Use braided fishing line when you are fishing from a boat with a down tide, or if you are lure fishing. Easy to cast, braided fishing line does not stretch, and it is perfect for bass fishing. If you are looking to lure in a bigger fish, choose braided line for its exceptional strength, and match it with a sturdy fishing pole. Made with nylon fibres, braided fishing line may not pair well with spinning reels due to nicks or frayed strands. Some popular brands of braided fishing line include Spectra, Spiderwire, and Berkley Whiplash.
Monofilament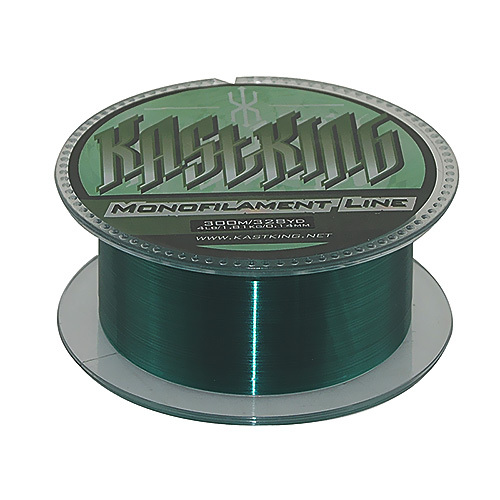 Popular with anglers due to its clear colour, invisibility, and easy casting ability, monofilament fishing line is perfect for floating bait. It is stretchable, unlike other types of fishing line, and it does not sink. It is durable enough to use in creeks or streams where there are rocks and tough terrain, but it is light enough to go unseen by fish no matter what the visibility is like. Made of lightweight monofilament fibre, the fishing line is affordable and easy to use. Purchase monofilament lines in a range of colours and strains, and use the sensitive fishing line for beach fishing or floating lure fishing for increased chances of success. Monofilament fishing line resists abrasions and nicks better than braided line, but it may not be as strong. Some popular monofilament fishing line brands include Maxima and Daiwa.
Fluorocarbon
Fluorocarbon fishing line is immune to the UV rays, but that is not its only benefit. The fishing line is barely noticeable to fish, giving anglers a distinct advantage. Fluorocarbon fishing line lasts longer than other fishing lines, so it is perfect for buyers on a budget. However, fluorocarbon line does not float, like monofilament line, so keep that in mind when pairing lures with line. The strong line works well for deep fishing and heavy bait. Fluorocarbon line has a minimal stretch capacity, and the line is more sensitive than the other two types of fishing line. It may not resist wear and tear as well as monofilament line, but it is easy to cast and its light-refractive quality makes it one of the most popular line options. A popular brand is Berkley Trilene.