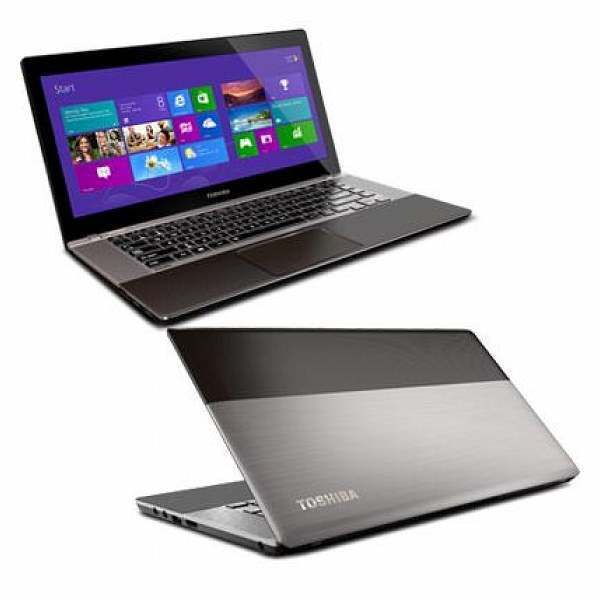 From their humble and huge early incarnations in the mid to late 1980s, PC laptops, and more recently netbooks, have taken the world of mobile computing by storm. What used to be an ugly beige box on a desk is now a stylish, almost must-have accessory for the Internet-savvy generation. Computing no longer needs to be accomplished in the office. Now users can switch on and then log on to the Internet from wherever they are, be it airports, cafes, meeting rooms, or even the spare bedroom at home. Important documents no longer need be saved to disk or flash drive, but can be taken with the user, safely stored on a PC laptop or netbook.
Regardless of whether the user is interested in a laptop, or its smaller cousin, the netbook, knowing the differences between the two can only help the prospective buyer. The buyer can then easily make an informed decision as to exactly what to buy, whether PC laptop or netbook.
PC Laptops
Back in 1985, Toshiba launched the Toshiba T1100 which was described as "the world's first mass-market laptop computer". This ran at under 5 MHz, had a text only, monochrome LCD display with a resolution of 640x200, and as it did not have a hard drive, ran entirely from floppy disks. It could be carried in a backpack, and ran from lead-acid batteries.
Skip forward just a few years, and PC laptops are now powered by the latest mobile processors running in the GHz, nearly 1,000 times faster that the original machines. Battery technology, too, has come forward in leaps and bounds, with the latest generations of nickel-metal hydride (NiMH) batteries outperforming the first generation of lead acid in terms of energy storage vs. weight by at least a factor of 10.
Different Types of PC Laptops Available
Broadly speaking, laptops now fall into four broad categories. Some manufacturers have blurred the lines between them, so some may fit into more than one category.
Student/Study Laptops
Study laptops are used by students for researching and writing papers on. They normally have wireless Internet access as standard, enabling them to be used either at home, normally running through the home Wi-Fi setup, or they can be used in student-friendly areas such as universities or colleges, or even in a growing number of cafes and public libraries.
Student laptops usually have full-sized QWERTY keyboards to make typing much easier. They may often have additional number pads on the right hand side of the keyboards to facilitate the entry of numbers into spreadsheets, for example. Their screen sizes vary from 14 inches to 15 inches. Student laptops are designed to be a compromise between functionality and portability. They have to be useable, but they must be physically small enough to quickly store and carry in students' bags or holdalls.
Work Laptops
Increasingly, employers are allowing their staff to take their work home with them on their work laptops, but when they are in the office, their laptops dock into full-sized keyboards, screens, and mice. This is seen by both workers and their employers as the best of both worlds. Even if there is no docking station on workers' desks, work laptops normally have 17-inch screens, comparable with full-sized monitor screens.
Gaming Laptops
These are seen as the ultimate gaming system by an increasing number of adherents. A gaming laptop allows for the full gaming experience at home, with high-resolution graphics and impressive sound, yet the gamer can simply unplug the machine to take it to a gaming festival where many gamers, all with similar machines, are networked together for the ultimate shared gaming experience. A gaming laptop usually has the latest in video technology, the fastest processor, and the maximum of memory.
Social Laptops
Social laptops are usually low-end models which are only really suitable for web browsing and teleconferencing applications, such as Skype. They usually have two cameras, one front-facing, with the other rear-facing to allow a user to enjoy video conferencing with friends and family over the Internet.
Laptop Operating Systems
The vast majority of laptops run some flavour of Microsoft Windows, but there are a small number available with Linux, the free operating system already pre-installed. If the buyer is intending to transfer documents, files, and folders between a desktop running Windows and his or her laptop, or are completely unfamiliar with Linux, then he or she is advised to stick with a Windows laptop.
Netbooks
Since their first launch in 2007, netbooks or ultra-small laptops enjoyed brisk sales as they rose in popularity. Since the launch of tablet computers in 2011, they have seen a decline in sales as faster, more ergonomic tablets have appeared on the market.
Keyboards, Cameras, and Sound Features
However, all is not lost for the humble netbooks, as they generally have much larger screens and much less fiddly keyboards than tablets, and many users prefer them for web browsing and teleconferencing. Netbooks generally have two cameras, one forward-facing with the other rear-facing, to allow teleconferencing. They usually run either a version of Windows or a flavour of Linux.
While netbooks generally have full QWERTY keyboards, these are often smaller than laptop keyboards, so users with larger fingers may find they take some getting used to. Netbooks, like laptops, usually have sound features, but with their small physical size, their speakers are usually not very high fidelity, and earphones are recommended, as this greatly improves the perceived quality.
Onboard Peripherals
Netbooks do not usually have onboard CD or DVD drives, but if netbooks have USB sockets, then external drives may be temporarily fitted to them. This can be considered essential if, for any reason, the whole operating system needs to be wiped and reinstalled.
RAM and Disk Sizes
Netbooks do not normally have removable plates on their backs to add extra RAM, and they are usually limited to 1 GB. Hard drives are normally SSDs (Solid State Drives), which are much faster, but still suffer from a relative lack of size when compared with hard drives.
Network Capabilities and Batteries
Netbooks almost certainly feature network sockets to enable users to plug into their home network. Some netbooks are fitted with wireless 802.11 b/g/n cards to enable users to connect wirelessly either from home or in cafes, for example. Battery life for netbooks is much longer than for laptops. Whereas laptops may last a couple of hours before needing a recharge, netbooks typically last up to 8 hours, or even longer.
Operating Systems
Many netbook manufacturers have favoured the Linux operating system over Windows. This cuts down the licensing fees paid to Microsoft, enabling the manufacturers to make and sell their machines for less. This does, however, have its disadvantages in that documents that may be written on a netbook may not be readable by a Windows machine without converting software on that machine.
Chromebook
Google introduced a netbook, called a Chromebook, which runs the Google Chrome browser and operating system. This has the advantage of data, such as documents or spreadsheets, being automatically backed up in 'The Cloud' as the user works. This means that when the user needs documents or other data that has been entered via his or her Chromebook, the user simply has to log onto his or Google account via a desktop PC, and all the documents are visible and accessible. This completely gets around the problem of incompatibility between operating systems.
Features Found on PC Laptops and Netbooks
Below is a table showing the different features found on most laptops and netbooks. While this list is not exhaustive, it should provide the prospective buyer with enough information to help him or her make an informed choice.
| Feature | Netbook | PC Laptop |
| --- | --- | --- |
| Screen Size | 7 inches to 12 inches | 10 inches to 17 inches |
| Keyboard Size | Miniature | Full sized |
| Memory Size | Usually up to 1 GB | Up to 4 GB |
| USB Socket | Sometimes | Often |
| Battery Life | Up to 8 hours | Up to 4 hours |
With the pace of electronic development seeming to increase by the year, the lines are becoming blurred between netbooks and laptops. The intended and potential frequency of use determines whether the buyer wants to purchase a netbook or a laptop.
How to Buy a PC Laptop or Netbook on eBay
Simply typing "laptop" or "netbook" into a search bar on eBay will bring up many hundreds of thousands of results. To narrow down your search, try to be more specific, so you can choose from manufacturer, for example, or you may choose by memory size, processor type and speed, or even between new and second-user machines.
By narrowing down your search, you can make the bewildering choice much more manageable, and hopefully leave yourself with far fewer options. You should also take your time and look over as many choices as possible before making your selection. By doing this, not only will you be able to gauge the kinds of prices being asked, but you may just spot a bargain that others missed.
If you have any questions you would like answering, then feel free to ask the seller questions. Reputable eBay sellers are usually more than happy to give further details of their products, and may even publish further pictures if asked. You should also check out your chosen seller's ratings. You can see what other customers have said about seller to further reassure yourself that you are getting exactly what you want.
Conclusion
While the differences between PC laptops and netbooks seem to be increasingly blurred, the main differences of screen and keyboard size as well as memory capacity should now be apparent to the buyer, enabling him or her to make an informed choice. While netbooks offer a smaller size, convenient for putting into bags or purses, and offer a much better battery life, PC laptops can be seen as a way of either taking work home, or being able to write essays while at the library, for example.
If the buyer is looking for an easy and inexpensive way to communicate on the web, and maybe browse shopping websites while in a cafe, then a netbook may be the answer. If, however, the buyer is looking for a machine that can handle reports, documents, and other work-related matters, where a larger screen and more user-friendly keyboard are important, then a PC laptop may be exactly what he or she is looking for.