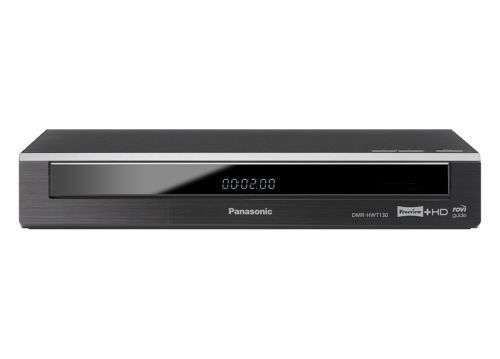 The days when people had to miss their favourite TV programmes due to some reason or the other are long gone now. The digital age has blessed the television enthusiasts with the power to record their favourite TV shows and other audio/ video files, and enjoy them later with the help of hard drive (HDD) recorders.. People need not battle over control of the television. The HDD recorders possess features that enable a person to record as many files as required over a prolonged period of time, thereby avoiding the need to continuously invest in DVD ' s , every now and then. With the market being filled with a number of appealing options, picking out the right hard drive recorder that matches one's needs and wants is an ordeal. Searching brands, investigating the features and matching them with personal needs come handy in buying the right hard drive recorder.
The Basics
The hard drive recorders are basically the devices used to record and store favourite audio and video files for enjoying them at a later point in time. These devices make use of high-capacity hard drives to store favourite movies, TV and audio files in a digital format. These recorders serve as a fine alternative to the traditional VHS players and recorders.. With the constant innovation in the world of technology, the market of digital recorders is not left untouched. With each passing day, a new kind of digital recorder gets launched in the market, housing a host of new features. The modern-day recorders come with greater storage capacities, support multiple file formats, and can even play/ burn favourite files to blank DVD's and CD's. This is surely an innovation worked out to help one in saving ample of space in the living room.
Buying Hard Drive Recorders
When time constraints make it impossible to keep up with the latest favourite TV shows, a hard disk recorder is surely a life saviour. Using the hard disk to record and store the desired programmes is far easier, when compared to having a VCR player and lots of VHS tapes sitting in the living room. It is much more practical than investing in writable DVDs. Deciding to enjoy the comfort of having a hard drive recorder is one thing, but finding a suitable option for one's home entertainment needs is a totally different ball game. This is where a list of some probable do's and don'ts comes into play.
Do's
In order to join the team of a million happy individuals, who make use of digital recorders to elude the tyranny of television schedulers and keep tab on their favourite TV shows, one needs to follow a short list of helpful do's.
Current Technical Setup
People strolling around the market in search of good hard drive recorders, without giving any due consideration to their existing setup, is quite a common scene these days. This often ploughs the road down to the suicide ditch. Have a complete knowledge of the current home entertainment setup and look out for recorders that connect to the same.
| | |
| --- | --- |
| Antenna Connections | The aspect of having an analogue cable connection or a digital satellite connection will make a lot of difference in the choice of a hard drive recorder. One will have to look accordingly to make the recording easier and keep the use of extra wires to the minimum. |
| Television | Some might own a rock-age colour TV, while others might be the proud owners of avant-garde HD TV. Since there are quite a variety of televisions out there, considering the type of TV connector and the inbuilt tuner will help in making the right selection. |
| Home Theatre Setup | If planning to buy a DVD hard disk recorder, considering the home theatre set would be a necessity, as some recorders might only work with specific channels, like 5.1 or 7.1. Possession of anything below that would make the new investment worthless. |
Types of Inbuilt Tuner
Some hard drive recorders come customised with inbuilt TV tuners that can easily scan the channels and record them, accordingly. This provides more flexibility to the users who would like to view a particular TV channel and record programs on some other channel simultaneously. It provides users with complete power and freedom to surf through different channels, and then record the required ones easily. The inbuilt tuners can be of two types, with each of them having its own pros and cons.
| | |
| --- | --- |
| Analogue | These tuners require a separate convertor to receive the broadcasts and convert them into digital format. It would be a wise option to consider in case of budget constraints. |
| Digital | These tuners do not require any receiver for converting signals and can easily receive both analogue as well as digital broadcasts. If a satellite or cable connection is available, the box would already have a digital tuner. The decision to invest in another one could be made easily. |
Combo Recorders
Apart from the standalone hard drive recorders, there are three other options available, as well. Do identify the specific needs and requirements well before searching the market place and picking a suitable device.
| | |
| --- | --- |
| DVD and HDD | These devices include DVD recorders, along with an inbuilt storage drive. Apart from playing DVDs, one can easily burn the required files onto blank DVD's in multiple file formats. |
| VCR and HDD | For those having countless golden age VHS tapes, this would be an ideal option. It is possible to get rid of these tapes by recording their contents onto the hard disk, or alternatively to enjoy watching their favourite movie titles that are not available on DVDs, yet. |
| DVD, VCR and HDD | This is a must-have device for those who own separate DVD and VCR players. It is a two-in-one player cum recorder that helps in saving a lot of room in the television cabinet. These devices can play and record both DVD as well as VHS tapes quite smoothly. |
Storage Space
Storage is an essential aspect to look into before purchasing a hard drive recorder. The present-day recorders come fitted with a wide range of storage capacities, varying from one model to another. The basic storage capacity starts from 40GB and reaches to an advanced level of 2TB; these hard drives are capable of storing hours of audio and video files. The choice of an appropriate storage capacity will, however, depend on one's individual recording needs.
Don'ts
How can one overlook the asterisk symbol provided along with the shopping terms and conditions? After all, buying electronic goods is not that easy. Purchasing hard drive recorders also comes with a list of things to avoid or beware of to make the final purchase worth the money.
Recording Hours
The number of recording hours as specified by the manufacturer may not turn up to be the same in real-life usage. The number of hours mentioned on the product is generally arrived at by testing the features with low definition or standard definition audio and video files. It is wise to avoid making a purchase solely on the basis of such unrealistic statistics.
Recorders on Lease
Some cable and satellite TV operators provide inbuilt recorders in their set top boxes.. These recorders are generally available against a certain amount of monthly subscription fees and are subjected to various recording limitations. Moreover, it is impossible to remove the hard drive and attach it to the computer for backup, as doing so will make the lease agreement void. It is also impossible to enhance the on-board storage capacity on such recorders. Therefore, it is prudent to make an outright purchase, rather than landing on the stubborn and pricey side of the island.
Finding Hard Drive (HDD) Recorders on eBay
Finding hard drive recorders on eBay is a pretty easy affair. Begin by accessing the Sound & Vision option available under the Electronics & Technology category, which is listed on the left panel of the eBay home page. The landing page shows further categories to the left and upon selecting the DVD, Blu-ray & Home Cinema option, the home entertainment shop will open up. Here, one can locate the Hard Drive (HDD) Recorders option on the left and select from a list of DVD recorders available with the online seller. Using the search bar present at the top of every eBay page is another option for finding what one needs. Key in ''Hard Drive Recorders'' or a specific name/ make/ model in the space provided and hit the search option.
Conclusion
Prior to hard drive recorders, enjoying those favourite TV shows even after a long time after their original airing was a distant dream. Hard drive recorders have made it possible to record the TV programmes for later viewing, with the help of a whole host of advanced features like inbuilt TV tuners, large storage capacities, multiple file formats, DVD/ VHS support and a lot more. One just needs to match their recording needs with the recording features, and bear the do's and don'ts in mind before making the purchase.