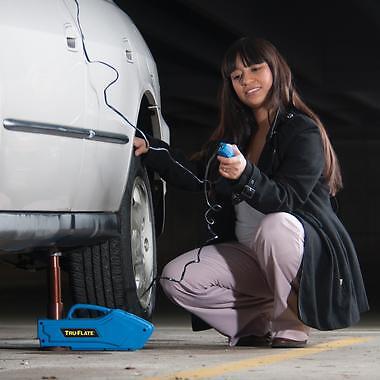 Home mechanics and garage mechanics alike need lifting tools to safely move vehicles into positions where they may do mechanical and bodywork on them. Even the ordinary driver uses one of several kinds of jack to lift the vehicle when a flatted tyre temporarily decommissions a car. All of these users select their lifting tools with some of the same issues in mind. They need tools that may be safely used under the circumstances where they use them. They need lifts that bear as much weight as they need to lift. They need lifts that provide adequate access to the parts of the vehicle to be repaired or maintained. The lifts they use must fit into the available space, whether a working garage, a home garage, or the boot of the car.
Lifting tools are often purchased from heavy equipment suppliers at the one end of the spectrum or the local motor accessory shop on the other. The full range may be found in a large online marketplace, such as eBay. Lifting tools buyers who take into consideration these several issues is well en route to making a satisfactory purchase.
Do Choose a Certified Lift for Professional Garages
Garage lifts must be manufactured to EU standards, be CE marked, and certified by one of the Notified Bodies. These are the organisations that the various member states accredit to assess specific product types. The certificate shows the name of the Notified Body and a certification number.
Do Install Post Lifts Safely
Post lifts are anchored to the garage floor and stabilised vertically and horizontally. Different systems allow for different maximum distance between posts before stability is lost. In selecting a system, confirm that the maximum distance allowable between the posts is appropriate for the vehicles commonly serviced in the garage. Make sure the floor is suitably firm concrete, without cracks, and at least 6 inches deep to provide adequate support for vehicle weights.
Single Post Lifts
The single post lift is used in small garages or in corners where space is limited. Its maximum capacity is approximately 2,800 kilogrammes.
Two Post Lifts
Two post lifts are very common in garages. Depending on the model, they may lift as much as 6 tonnes. This allows them to be used to service small to large cars, sports cars, small trucks, and vans with small-to-medium wheel bases.
Four Post Lifts
Four post lifts take up the most space since the four posts extend outside the four corners of the lift. They allow for the storage of one car above another if desired and if the vertical space in a garage permits. The post locations do not impede opening vehicle doors, making this lift a good choice for a body shop. It is also recommended for use with classic cars that may have weaknesses in the undercarriage and sports cars that are close to the ground
Do Consider a Scissor Lift
The scissor lift is designed such that the vehicle is raised by the scissoring action of a folding mechanism under the vehicle platform. It is a good choice for major mechanical repairs and bodywork since there are no posts to impede access to any part of the body. Some are designed so the vehicle wheels may be properly positioned for brake and wheel work.
Scissor lifts are not designed so work may be done while standing immediately below the vehicle, as for oil changes. The compensating advantage is that when fully lowered, they are flat to the ground, allowing vehicles to be parked on top of them. Capacities of 3,000 kg are common. Some are designed for portability so the suburban or country home owner may take the lift outdoors to work in pleasant weather.
Do Use Mobile Column Lifts with Care
Mobile column lifts are used for lifting extremely large and heavy vehicles when a garage does not have an oversized four-column lift to fit. Each column is independently placed, allowing maximum flexibility for configuring the lift to the size and shape of the vehicle being lifted.
With a maximum weight capacity exceeding 40,000 kg, a set of four mobile column lifts is capable of lifting buses, lorries, and other commercial vehicles. These kinds of lifts are also used in servicing underground railway cars since the independent placement of each lift allows the correct number of lifts to be used as needed for the size of the vehicle. The setting and coordinated raising of these lifts requires significant expertise. The level of care and skill required for their safe use cannot be overemphasised.
Do Choose the Correct Specialised Lift
Several typical garage tasks require specialised kinds of lifting devices. Should any of these tasks be on the schedule, selecting the correct lift to help complete the task makes the job easier.
| Specialty Lift | Use |
| --- | --- |
| | Raising two-wheeled motorbikes and scooters for service |
| | After pulling the engine from a vehicle using an engine crane, the engine may be held on this stand during service |
| | Lifts used to raise vehicles over a mechanic's pit during an inspection |
Specialised lifts are surprisingly easy to locate. They provide a safe and secure support for vehicles or large vehicle parts during specific repair, inspection, or maintenance tasks that are typical tasks in the average garage.
Do Buy a Lifting Tool that Can Bear the Weight
Every kind of lifting tool is rated for the weight it appropriately carries. A scissors jack or trolley jack designed for roadside lifting of one wheel to allow a tyre change is rated relatively light duty. A portable scissors lift that might be used by a home mechanic or a professional may be able to lift as much as 2.7 tonnes. A scissor lift installed in place would add another few hundred kilos, for a maximum load of 3 tonnes. Post lifts achieve top loads of up to 5 tonnes to 6 tonnes. The lift chosen should bear the kinds of weight worked on, whether just an engine block or an entire lorry.
Do Use Axle Stands with Free-Standing Jacks
Some kinds of jacks provide only one point of support for the vehicle and are free-standing. This means that they may be less stable than a garage lift in use. Axle stands are designed to help keep the vehicle secure when using these jacks. As the vehicle is raised, the axle stand is slipped under the axle. Its adjustable height allows the curved top to fit neatly under the axle and the base adds at least three and sometimes four more points of support at ground level. When using bottle jacks, scissor jacks, and trolley jacks, axle stands provide security and safety for the mechanic.
Scissor Jack
The small scissor jack that is a familiar part of many vehicles emergency kits is a surprisingly powerful little tool. Typically rated at a lifting power of 1 ton, it is designed to make it possible to change a tyre in an emergency with no lifting power other than the leverage of its own crank and scissors mechanism.
Bottle Jack
Bottle jacks are hydraulic jacks that raise very heavy weights and have a very small footprint. It is quite typical for a bottle jack with a base smaller than 10 cm square to be able to lift 2 to 4 tonnes. Some bottle jacks are rated up to 12 tonnes. Finding a secure place to set the base is essential when using these jacks.
Trolley Jack
A trolley jack looks like a levered jack that uses a long handle to raise its support section. Actually, the lever actuates the hydraulic compressor, which raises the support. Since the jack meets the vehicle at a single point and is itself on wheels, axle stands are advised. Trolley jacks typically can lift between 2 and 3 tonnes.
Whenever a jack is placed that makes contact with the vehicle at only one single point, the person working on the vehicle should use axle jacks to make the vehicle more stable. This protects the mechanic from any sudden vehicular movement.
Don't Forget Working Space Around the Lift
Best practices allow at least 60 cm of free space from any wall, column or other obstruction in all directions around the lift. This provides the user enough space to move around the lift while working on the vehicle.
Don't Choose a Lift That Could Raise the Roof
A variety of lifts are available to the commercial or home mechanic, and each offer varying degrees of lift capabilities. To a certain extent, the choice depends on the kind of work being done. A mechanic focused on body work or wheels and brakes does not need the lift that a mechanic who works on the undercarriage. But no matter what work is done, a mechanic prefers not to crush vehicles against the garage roof. For convenience, the approximate maximum rise for several popular kinds of lifts is summarised below:
| Lift Type | Typical Rise |
| --- | --- |
| Low-Rise Scissor Lift | 60 cm |
| Mid-Rise Scissor Lift | 109 cm |
| Permanently Mounted Scissor Lift | 185 cm |
| Two Post Lift | 220 cm |
| Four Post Lifts | 180 cm |
| Motorcycle Lift | 81 cm |
Before selecting a lift, confirm that the amount of lift it provides, when combined with the height of the tallest vehicles serviced, does not exceed the garage clearance. Alternatively, if only a small suburban garage is available, a portable scissors lift may be chosen to allow work out of doors.
Buying Lifting Tools on eBay
The range of lifting tools that buyers may consider is so varied in type and size that different buyers may have some rather different priorities when considering the many options available on the eBay marketplace. Locating a lift for a specific desired weight can take a couple of passes through the search function. Some sellers post weights as numerals and some spell them out, so similar lifts may be listed as having capacity of "two tonne" or "2 tonne". The latter is more common. Likewise, a "4 post lift" or "2 post lift" using the numeral is more successful. Many sellers ship by post or courier but some note, especially with larger lifts, that the item is for "Collection Only", so this is a point to consider when comparing different choices.
Obtaining Certified Lifts for a Garage
Those who are purchasing a lift for a professional garage need to be sure the lift they choose has the necessary certification. To do so, they may pose a question to the seller if none of the photographs shows the certificate. On the product detail page is found a link where the seller may be messaged with any questions.
Conclusion
Those who work on vehicles have access to a wide range of lifting tools to facilitate their access to their work. In professional garages, it is important that the lifting tools be EC certified. Wherever a lift is used, it should be installed safely. The installation of post lifts poses particular challenges, demanding a firm concrete substrate and adequate distance from walls to ensure that the supports remain stable. Scissor lifts are easily installed, and some are even portable for outdoor use in warm weather.
Whatever lifting tool is chosen, it must be selected so it may bear the weights anticipated in the work done. A lift must also allow a mechanic to reach the work that needs doing. Where single-point jacks are used, axle stands help provide for the safety of the mechanic. Other safety measures include providing enough work space around the lift and choosing a lift that does not rise high enough to crush a vehicle's roof against the garage roof. When these factors are taken into consideration, the lift chosen on eBay can effectively meet the needs of the mechanic and the shop.