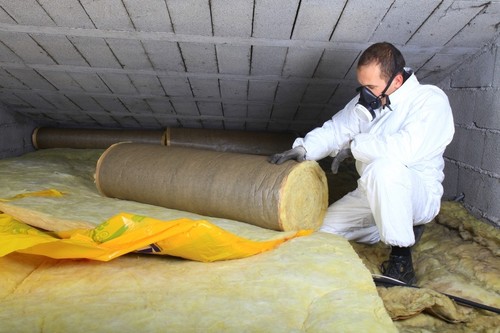 A home must have proper insulation; otherwise, the electric bill can get quite high. A home or other building that does not have the proper insulation ends up using more electricity than one that does, which ultimately costs more money. Insulation keeps the cool air in during the summer and the warm air in during the cold winter months. Properly insulated homes and buildings means heaters and air conditioners do not need to work as hard, which is a benefit for both the mechanical systems and the property owner.
The upper part of a home, or the loft, provides one area more susceptible to heat and cold air loss. Properly insulating this section of a home or building can go a long way toward providing a more energy-efficient domicile. When shopping for loft insulation, property owners should learn the different insulation types, how much insulation they need, and other do's and don'ts to guide them through the insulation purchase process on eBay.
The Do's and Don'ts of Buying Loft Insulation on eBay
When buying loft insulation, shoppers need to keep certain things in mind, including what and what not to do. The following sections contain some crucial do's and don'ts when buying loft insulation on eBay, including conducting research and not spending more than the budgeted amount.
6 Do's When Buying Loft Insulation on eBay
Before purchasing the first roll of insulation, homeowners have to take into account certain determining factors, mainly what type of insulation they want to purchase and how much. The following sections detail some do's that homeowners should keep in mind when shopping for loft insulation.
1. Do Research the Different Types of Loft Insulation
When choosing loft insulation to buy, homeowners have a variety of choices, including blanket, loose-fill, and sheet insulation. The following table contains more information on the various loft insulations available.
| Loft Insulation Types | Description |
| --- | --- |
| | Also known as batt; most common form of insulation; easy to install; bulky; some brands use non-irritating sheep's wool but costs more |
| Loose-Fill Insulation | Lightweight and fits easily between joists or around obstructions; installers must wear protective equipment when installing |
| | Costs more than other insulation types; covered with different finishes; can have pre-cut at a cost |
| Blown-Fibre Insulation | Most costly insulation due to the need for a professional installer; good for insulating difficult to reach areas |
When installing insulation, property owners should wear proper protection, such as long-sleeve shirts, eye protection, and a breathing mask. This helps ensure that any irritating fibres do not irritate the skin and eyes or get in the installer's lungs.
2. Do Know the Amount of Loft Insulation Needed
Once shoppers choose the type of insulation they need, the next step includes determining the amount needed. The amount needed, in large part, depends on the section of the country in which a home sits because of the weather. The following table contains the different thermal levels and the amount of insulation needed to achieve them.
| R-Value | Installed Thickness (cm) | Thickness After Settling (cm) | Maximum Square Meters Per Bag (m) |
| --- | --- | --- | --- |
| R-13 | 10.89 | 9.80 | 17.06 |
| R-19 | 15.72 | 14.14 | 11.18 |
| R-22 | 18.08 | 16.28 | 9.47 |
| R-25 | 20.44 | 18.41 | 8.16 |
| R-30 | 24.30 | 21.89 | 6.61 |
| R-38 | 30.40 | 27.35 | 4.99 |
| R-49 | 38.60 | 34.74 | 3.65 |
| R-60 | 46.65 | 41.98 | 2.83 |
The thicker the insulation in one particular area, the less homeowners can get out of a bag. They can then divide the number of square metres they have to cover by the number of square metres a bag can cover. This provides the number of bags needed to cover a loft area with the proper amount of insulation.
3. Do Compare Prices Between Sellers
When shopping for loft insulation, shoppers should compare prices between various sellers and get the best deal. They should likewise take into account such areas as insulation condition and whether they want brand new materials or materials that have slight damage but can still serve their original purpose effectively.
4. Do Check Seller Feedback Before Buying
Before purchasing from a seller on eBay, make sure to check their feedback rating. Through the feedback rating system, shoppers can rate shoppers and thus help shape the eBay experience for buyers and sellers. Through the feedback system shoppers can gauge the reliability of a seller, as well as the quality of their products.
5. Do Ask Questions About Loft Insulation
Shoppers should ask sellers any questions they have about the products that they are interested in. Most sellers welcome questions about their products, as they want shoppers to have a satisfying shopping experience. To ask a question, click the Ask a Question link on the seller's listing page. Most sellers answer all questions promptly.
6. Do Determine Who Should Install Loft Insulation
When purchasing loft insulation, homeowners need to determine who should install the materials. They must realize that professional installers could require a large payment, which affects the total budget. If able to install the insulation themselves, shoppers can save money.
5 Don'ts When Buying Loft Insulation on eBay
When buying loft insulation, shoppers should keep in mind certain don'ts to avoid potential pitfalls in product selection and purchase. The sections below detail things shoppers should avoid when purchasing insulation.
1. Don't Spend More Than Budgeted For
When looking at insulation to purchase, shoppers should establish a budget first. By setting a clear monetary goal and sticking to it, shoppers can ensure they don't spend any more money than they want and still get the items they need.
2. Don't Rush Into Buying Loft Insulation
When purchasing loft insulation, shoppers should make sure they have the correct insulation. So, they should take time and investigate all available options, including type, material, and price. If shoppers need help determining the correct type of insulation needed, they can research online or even consult an insulation specialist.
3. Don't Forget to Add Shipping
When purchasing an item on eBay, shoppers need to find out if they must pay for shipping. Some sellers offer free shipping, while others require the buyer to cover the cost. The listing should state the party responsible for shipping. If the listing does not say, then shoppers should as the seller for more information.
4. Don't Leave Negative Feedback Until Contacting the Seller
When encountering a problem with an item, shoppers should contact the seller first to try and reach a positive resolution. Pursue all avenues with the seller before leaving critical feedback. Most often, sellers want those who buy from them to have the best shopping experience possible, and when provided notice that a problem has occurred, they usually attempt to remedy the issue.
5. Don't Forget to Leave Feedback upon Receiving the Loft Insulation
Shoppers should wait to leave any feedback until after they have received their items. The feedback system was designed to take into account all aspects of the shopping experience, including receiving the items in a timely manner.
Find Loft Insulation on eBay
After reviewing the do's and don'ts of buying loft insulation on eBay, you can visit the site and begin searching for products. To quickly find the products of your choice, use the search box on any eBay page. Use terms like "Rockwool loft insulation" or "U-Foil aluminium bubble insulation", for example. Whatever terms you choose should specifically describe the product you need as closely as possible. Once search results pop up, you can narrow the list down by clicking on the categories options to display the listings that fit the items you are interested in. For more help on searching the site, consult eBay's search tips page or even look for products by visiting eBay shops.
When searching product listings, look over cost, item condition, size, colour, material, and any other terms of sale. After reading the listing and assessing the seller's feedback rating, finalise your purchase. Typical product delivery schedules should appear in each listing.
Conclusion
Regardless of the loft insulation chosen, keeping a property well-insulated can save money on an energy bill, as well as keep a home warmer in the winter and cooler in the summer. Property owners can install the insulation themselves if they know how or pay a professional to do it for them. Shoppers can save money by doing the job themselves.
When determining the amount of loft insulation needed, take into consideration such factors as the total area that needs covering, the thickness needed to provide adequate insulation, and whether many small nooks and crannies exist that the insulation must fill. Ultimately, the type and amount of insulation falls upon the property owner to determine. They must use their budget to determine the quality, which in turn affects the quantity of insulation they can afford. Property owners can find a wide selection of loft insulation types and brands for sale by top sellers on eBay.