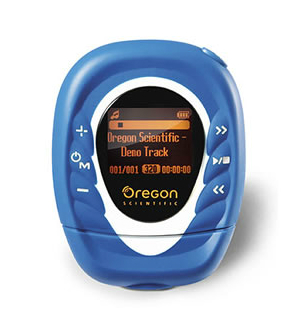 Buying an MP3 player on eBay can save money or allow a buyer to purchase options that are either not sold out in their area or are no longer available as new models. Bay has a very wide range of MP3 players, including popular models such as iPod, Sony, Zune, and more. Buyers can choose to purchase new or used models, budget brands, or popular designs. But because there are so many MP3 player choices on eBay, many people have trouble finding a model to suit their needs, or even finding out where to start looking.
MP3 players come in a variety of sizes, colours, and at different prices, so buyers can choose an option and personalise it to their needs. From 2 to 500 gigabytes of space, MP3 players are available to suit every music library size, so this is the first consideration that buyers should consider. The do's and don't of purchasing MP3 players on eBay include thoroughly researching the MP3 player, communicating with the seller, and choosing an item that suits the needs of the buyer rather than making an impulse decision.
What to Avoid When Buying MP3 Players on eBay
While buying on eBay is generally a great experience, most people are not very likely to have a good experience if they simply go online and purchase something without thinking about it. Usually it is a good idea to follow these few simple tips in order to have a fun and pleasant eBay experience. Most eBay buyers can easily find what they are looking for with no problems, but any search can be made more pleasant by these few simple rules.
Do Not Impulse Buy
While purchasing an MP3 player can be an impulse decision, most users are much happier if they do research and decide how much music they are going to store, what the MP3 player will be used for, what colour is suitable for lifestyle and fashion, and what shape is most convenient. For example, anyone who wants an MP3 player to go running might be happier with an iPod Shuffle than a Zune, as the former is much smaller and more portable.
Do Not Assume Anything
Purchasing an item on eBay should involve reading everything in the description. If an iPod classic listing has been posted a great deal below the original price, it might be priced lower for a reason. It is important to read the description carefully in order to determine exactly what is for sale. Perhaps the model has been damaged, refurbished, is in pre-owned condition, or suffered cosmetic damage out of the factory. Whatever the reason, most information is presented in the description, and if not, can be found by contacting the seller.
Do Not Make a Large Purchase Without Contacting the Seller
While contacting the seller is not always an option, it is probably a good idea to do so before parting with a great deal of money. Most sellers are happy to communicate, especially about details about items, about shipping, or anything else a potential buyer wants to ask. One should remember that international purchases, especially of expensive electronics from non-European countries are subject to customs tax. It is also a good thing to talk to the seller before making a purchase if the account being used has not been used to purchase anything on eBay before. Considerations include letting the seller know how payment will be made, and when, if it will not be paid instantly.
What to Consider When Buying MP3 Players on eBay
The do's of making an MP3 player purchase on eBay mostly include practical advice designed to help eBay buyers choose an MP3 player to suit their needs. For example, simply going online and purchasing the first MP3 player within a budget range might not produce a quality result. By researching requirements, size, shape, and specifications, users can find an MP3 player that makes them happy and does what they want it to. Everything from MP3 player capacity to various features and functions should be considered, as well as the lifestyle that the MP3 player should fit into.
Do Check MP3 Player Capacity
MP3 players normally range between 1 and 500 gigabytes, with the latter being extremely rare. Common sizes include 8-120 gigabytes, but popular brands such as Apple frequently carry iPods with as much as 240 gigabytes of space. As a general rule, the average album contains 80 to 150 megabytes of material, but can contain more or less depending on the exact quality. A 2-gigabytes MP3 player fits about 250-500 songs, depending on the song size and compression method. WMA files (ripped from CDs) take up a great deal more space than MP3s, which are more compressed. A 16 gigabytes player can generally hold about 2,000 to 2,500 songs, while a 32 gigabytes MP3 player usually ranges from about 4,000 to 5,000 tracks depending on the exact quality.
The length of the songs vary as well, but the track number mostly fits inside of that range. Anyone with about 20 albums should be able to fit them on a 2 gigabytes MP3 player, while anyone with more should look for a bigger player. A general rule is that most people eventually expand their music collection, so purchasing an MP3 player with a higher than necessary capacity can save money in the future.
Do Consider MP3 Player Dimensions
While most people do not really think about the physical size of their MP3 player, it is important to consider before making a purchase. Some users want something that is extremely portable, while others prefer something with a large screen. Most people should decide when and how the MP3 player is going to be used, and make a decision based on that reason. Very active people should most likely choose mini MP3 players that can easily be stored in pockets, on straps, and clipped onto belts and waistbands. Anyone who is more likely to use their MP3 player around the house, or while travelling, might rather have a larger screen and a bigger MP3 player.
Do Consider MP3 Player Features and Functions
Considering the features and functions is also important when looking for an MP3 player. For example, some MP3 players offer app store and game access, free texting via apps such as iMessage, and the ability to take photos, play movies or media, and a variety of other functions. An MP3 player that only plays music is a great deal more affordable than one that can be used to play games and access the Internet, but in this case, the additional price might be worth it.
In fact, some options such as the iPod touch are similar to a miniature tablet, with every function of a larger device in a phone-sized presentation. Others do nothing more than play MP3 files in a variety of formats. Features can include touch or shake to shuffle, touchscreen, button navigation, video support, WiFi, 3G, app store support, different audio format support, and even free online cloud storage or backup for the device.
Do Select Between New or Used MP3 Players
eBay features both new and used MP3 players, so it is important to decide which to purchase. In most cases, new MP3 players are suitable for gifts, unless the gift is intended for children, while new, used, refurbished, and factory damaged models are excellent for anyone. Considering whether or not a warranty is desired, how good of condition the MP3 player has to be in, and what budget considerations might be in place before making a purchase can help buyers to decide whether they want a new or used model. New MP3 players are still the most commonly sold, and can be purchased from eBay authorised sellers, as well as from a variety of sellers around the world.
Buying MP3 Players on eBay
If you have decided to buy your MP3 player on eBay, you can start on the home page of the site and type in the brand, model, or capacity of your choice. Many MP3 players are sold by popular brands such as Sony, Apple iPod, Zune, SanDisk Sansa, Cowon, Archos, and more. Importantly, you should set your budget, and the capacity you are looking for before making your purchase, as these factors can help to narrow down your search on eBay, so that making a selection is easier.
After finding a model that you like, make sure that you read the description to learn about the model and ask the seller any relevant questions. If the model is used, you can also ask why they are selling it, and what problems it might have, if any. Local eBay sellers will likely ship items to you more quickly in case of an upcoming birthday or holiday.
Conclusion
Interested buyers can find a variety of MP3 players in different sizes and dimensions on eBay. Importantly, it is a good idea to carefully consider requirements for space, portability, and additional features before jumping into a purchase, because an MP3 player that is too small in capacity and does not offer expected features, or is too large in size to be portable will not make anyone happy. Taking the time to research size requirements ahead of time can ensure that the user is happy, and most of the time the MP3 player should be slightly larger than is needed so that the owner can expand their music collection over time.
Most of the time it is a good idea to ask the seller any questions about the condition of the item, the cost of shipping, and the age of the item before making a purchase. eBay MP3 players can be purchased new or used, so most buyers should consider which option they want as well. It is important to consider the price, read the eBay description carefully, and choose the style, budget, and perhaps brand before buying an MP3 player.