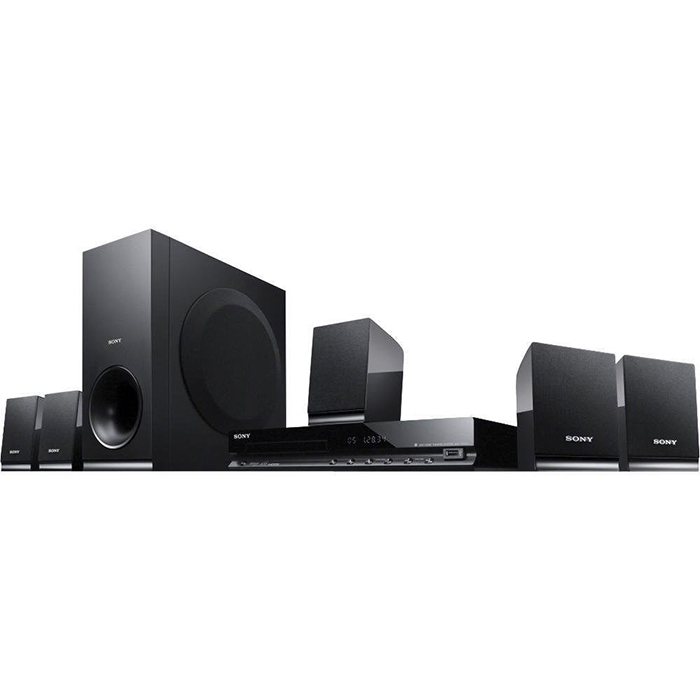 Purchasing a home theatre system is a great way to experience the thrill of the cinema within the comfort of one's own home. There are many different components and accessories that can be included in a full home theatre system, and buyers can be pleased to know that the process of setting one up within the home is relatively inexpensive. Before committing to a purchase, there are a number of do's and don'ts to take into consideration in order to ensure that the best value for money is achieved and that the setup is safe to use. This article depicts a number of these considerations in order to ensure that customers are fully informed before making a decision on what items to purchase.
Do Ensure Items are as Advertised
Purchasing a product that is in used condition can be more risky than buying a new item as the condition of the item is harder to determine. It is very important to study the item description and supplied pictures in order to fully assess the condition of the product. Problems that can affect this judgment include poor item descriptions issued by a seller and low-resolution or badly angled images. Should a purchase have revealed an item that was not as originally described, then it is important to know that there are steps that can be taken to resolve the problem. In most cases, users can file a complaint against the original seller in order to pursue a refund for the purchase.
Do Compare Used Prices with New Units
Great savings can be made on a home theatre purchase by buying used items rather than new. However, be aware that a used item is not always a great deal cheaper than when purchased new. It is important to compare prices on various websites to fully grasp the savings that would be obtained by purchasing a particular used item. The price difference between used and new may not necessarily be worth the disadvantages that come with a used product, such as cosmetic damage, expired warranties, and functional damage. Price comparison websites provide a useful way to obtain such price comparisons and can be opened alongside a used item listing to make comparisons.
Do Consider Buying a Warranty
Even though a product is used and may have an expired warranty, a new warranty can often still be purchased for it. Many used product retailers offer this option so that cover can be guaranteed even for an old product. These can be purchased alongside an item and are commonly offered by those trading refurbished units; they are taken out with the retailer who originally issues them and honoured by the same company in the event of a claim. Most used items will have expired warranties as the majority of warranties expire after one year. The exception for this, of course, will be for items that have been purchased at less than a year old. These may still have an active warranty with a brand name manufacturer, which will carry across to the new owner in most cases.
Don't Use Frayed or Exposed Wiring
A wire that is damaged by being frayed or exposed by the casing being worn away can cause health and safety issues, such as electrocution. Products with a wire that is damaged in this way should ideally be returned to the seller if the damage was not reported in the item listing. However, another option is to seek a replacement cable for the component if replacement is possible.
Don't Arrange Speakers Near to Obstructions
Speaker sound quality is determined and affected by a number of factors, one of which is the positioning of the component. Speakers positioned near to a major obstruction, such as a piece of furniture or a wall, can suffer from compromised sound quality; thus, they should always be positioned in open spaces where possible. This includes positioning the speakers away from ground level. Speaker stands are a good way to achieve this. It is also important to secure speakers to their base securely, as they can rattle and move when turned up to high volumes. This is a result of the vibrations caused by the sound waves and is something that can also affect the audio quality.
Don't Overload Plug Adapters
If the intention is to set up a system containing many inputs, then purchasing a plug adapter is an important step to take. These units redirect mains power into a longer unit that commonly offers 4 or 6 plug connections. Home theatre systems that include a wide variety of inputs often include video games consoles, stereos,, speakers, projectors,, and television sets, so remember that a judgment of how many cables will be needed should be made before a system is purchased. When installation takes place, avoid overloading a plug adapter as this can lead to a power surge. This could result in the components within the system being damaged or an electrical fire.
Deciding Upon a Used Home Theatre System
The options available to buyers are extensive, with an initial decision to be made on whether to buy an all-in-one system or individual components to make up a personalised system. The table below pertains to some of the most commonly bought components and accessories in this product field.
| | |
| --- | --- |
| All-in-one home theatre | Many buyers opt to take the easiest approach in setting up a home theatre system and purchase an all-in-one package. This most commonly includes the key components, such as speakers, subwoofers, and amplifiers,, with one or two cables for external devices to be connected, though used systems may include more cables in the case of sellers trying to offload old excess items. Buying used all-in-one systems is a good approach to take as many sellers that are looking to upgrade a system sell their old components in bulk. This can often work out much cheaper than buying separates.. |
| Speakers | All home theatre systems include speakers to connect to an external television set or projector. New systems commonly include 2, 3, 4, 5 or 7 speakers, though used systems will depend largely upon the items that sellers have to offer. It is important to examine all wiring on a used speaker purchase and test the audio output to ensure that the component is fully functional. |
| Projection units | Though not an essential purchase, projectors can enhance the cinema experience afforded by a home theatre system by replicating the projection of movies offered by a conventional cinema. These units are capable of projecting 720p and 1080p resolution, much like the high definition televisions purchased by many households. |
Purchasing Additional Components
Some users may wish to consider purchasing some other additional components alongside their used home theatre system, such as further cables, in order to connect the intended number of external devices, or they may opt for additional speakers. Other purchases that may be required include furniture units or speaker stands to position speakers upon. The former are better items to use as furniture units can dampen the sound produced by the speakers, as mentioned in the previous section regarding speaker positioning.
Finding Used Home Theatre Systems on eBay
Used home theatre systems and associated accessories can be found on the eBay marketplace, often for a fraction of the price of a new product bought elsewhere. These are offered by many sellers, some of whom also trade in refurbished goods. Buying a used product comes with more associated risks than purchasing new, so be sure to keep a few considerations in mind when making a purchase, such as checking that a product is as described, is functional, and does not have damaged wires, and considering the purchase of a warranty where available. Used home theatre components on eBay can be found by looking in the Sound & Vision category, which is located under the main area of Electronics & Technology; this section can be reached from the main eBay website homepage and is located on the left-hand side of the page. Subcategories under Sound & Vision include products such as media players, separates and other related accessories.
Conclusion
Be careful to take a number of things into consideration when purchasing a used home theatre system, such as avoiding units that have frayed or damaged wiring and considering the purchase of a warranty where possible. The options available to buyers include all-in-one systems or separates, which are individual components that can be combined to create a customised system. When searching on eBay, look in the Sound & Vision category, which is located under Electronic & Technology. This is accessible from the eBay homepage. Products should be filtered to used condition using the product filter on the left-hand side of the listings page.