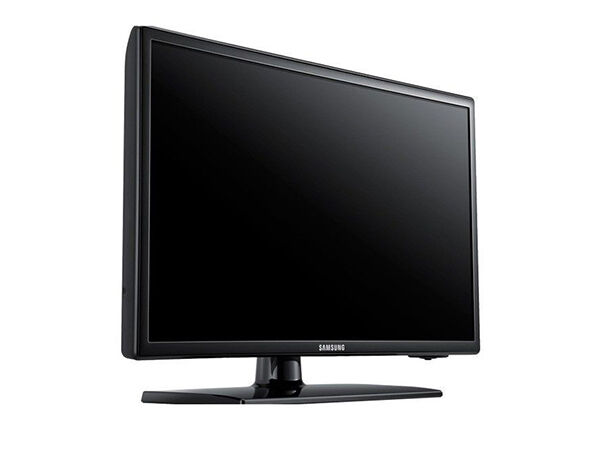 Used LCD televisions are much more affordable than buying brand new, and now that they have been around for a fairly long time there is always the opportunity to get a great LCD set for a surprisingly modest amount of money. Care must be made when purchasing a used LCD television, however, and not least because an LCD television is complex piece of equipment. Whether the product is second-hand or not there are many things to consider when purchasing an LCD TV, but if it is to be a used purchase then there are many important things to do and many potential problems to avoid. This guide looks at the do's and don'ts for making the right used LCD TV purchase.
LCD Television Introduction
LCD televisions use LCD screen technology, and this technology has long replaced CRTs as the most popular screen technology and the most popular type of screen for televisions. LCDs can be found on not just TVs, but computer monitors, laptops, tablets, mobile phones and smaller consumer electronics of all shapes and sizes.
How LCD Televisions Work
LCD stands for Liquid Crystal Display, and the display includes many thousands of pixels. Each pixel is composed of three liquid crystal cells: one red, one green and one blue. Light is generated by a backlighting panel, and this light travels through the cells, which work together to produce the required pixel colour.
Buying a used LCD TV: Do's
Here are the things to put on the to do list for buying a used LCD TV:
Do Ask About Reason for Selling
Any legitimate used LCD television will come with a reason for selling. Be careful if the reason for selling the television is doubtful or in any way suspicious.
Do Check Age, Lifespan and Usage
LCD televisions from the major brands usually come with a lifespan of around 75,000 hours. This equals a 5-10 year lifespan when used normally (4-5 hours per day). LCD screens get dimmer as they age, and will either become too dim or will otherwise break. Always ask the age of the television, see if the manufacturer provides a specific lifespan and check to see how the television has been used and where it was stored. Realise that how the television has been used is as important as the age and lifespan; a few years of heavy use can be the same as 5 years of normal use, and TVs placed on the floor, near windows and other exposed areas will age more quickly.
Do Go with a Warranty
It is better to purchase a used LCD TV that still has the manufacturer's warranty in effect. LCD televisions are designed to last a number of years after the end of the warranty, but the longer there is a warranty in effect, the longer protection there is for faults and breakages.
Do Compare Products
Even in the used television market there is plenty of choice, and just because the product is used does not mean searching around should be neglected. For any given budget there will be a number of different choices. Compare between them to see which one is better for the price.
Do Think Carefully About Size
LCD televisions come in a range of different sizes. Measured in inches, the screen size is not the length or the width of the screen, but the diagonal distance across the viewable screen. The sizes that manufacturers provide do not include the screen casing. A common mistake is purchasing a screen that is either too big or too small for the room in question. Screens below 30 inches are small and suitable for personal use or in small rooms. Screens between 30 - 39 inches are for medium sized rooms and are suitable for home entertainment. Screens above 40 inches fit in large rooms and screens above 50 inches are designed for home cinemas.
Do Check for Extra Features
Better LCD televisions come with lots of internal features which make them more akin to a home entertainment systems rather than just a simple television. This includes built-in DVD players, slots for memory cards and Ethernet ports for internet connection. This also includes home user interfaces similar to the ones found on modern games consoles, which can be used for media management, media applications and internet browsing.
Do Check for Picture Quality
The picture quality will depend on how much the brightness has reduced over its former period of use and whether there are any dead pixels or unwanted artefacts on the screen. By far the easiest way of checking for quality is to view the television in person. If this is not possible, contact the seller and request them to disclose as many details as they can.
Do Consider Refurbished Models
Refurbished TV models are a good option because while they are not technically new, they still look new and are markedly cheaper than buying the same set new. Both manufacturers and retailers refurbish television sets, and may or may not provide a warranty for the refurbished product.
Buying a used LCD TV: Don'ts
Here are the things to avoid and not do when buying a used LCD TV:
Don't Go Below 720p
There are many different LCD screen resolutions available, though HD resolutions begin at 720p (this means there are 720 vertical pixels on the screen). This is the minimum recommended resolution to go for. The current full-HD resolution is 1080p. This is the resolution provided with Blu-ray disks and offers noticeably better picture quality than 720p.
Don't Buy an Unknown Brand
Unless the TV is to be used for the most basic of purposes, it is better to avoid unpopular or lesser known electronics brands. The picture quality is worse and degrades more quickly, the set will not last as long, and the components are very hard to replace in the event that the set breaks.
Don't Trust the Specifications
Television brands try to tempt customers with lots of different specifications including fast refresh rates and high contrast ratios, but these have little impact on the picture quality because there are so many other things at work. The only important considerations are the age and brand of the television, the resolution and the size.
Don't Forget to Read Reviews
Independent reviews provide the most accurate and impartial advice for LCD television sets. Once a possible used TV has been found, check with multiple independent reviews. This is especially important if the TV cannot be viewed in-person.
Don't Buy Without a Digital Tuner
Now that all TV broadcasting is in digital, it is wise to opt for LCD televisions that have built-in digital tuners and immediate TV capabilities. This removes the need to purchase a digital receiver and connect lots of cabling.
Don't Forget about LED LCD Televisions
Standard LCD televisions use gas backlighting, though there is another type of LCD television that uses LED lighting technology instead of gas. They are more expensive than their standard LCD counterparts, but because of the efficiency and longevity of LEDs, LED TVs are more energy efficient and have a significantly longer lifespan - roughly 100,000 hours. Viewing angles are also wider and there is better dynamic contrast for vibrant colours.
Don't Go Over the Budget
It is easy to overspend on a used TV if there is no budget to stick to. Research the price ranges of available used LCD TVs, come up with a price limit and stick to it. This limit should be observed when bidding against others to ensure there is no overspending.
Buying a Used LCD Television on eBay
Used LCD televisions can be purchased by first heading to the eBay homepage. Hover over the Electronics & Technology tab and click on Sound & Vision.. The main televisions listings page is available by clicking on the Televisions tab on the left side of the page. There are a number of search filter categories on the left side of the listings page, including Screen Size (Less than 20", 20"-29"…), Brand (Samsung, LG, Toshiba…), Display Technology (LED, LED LCD, Plasma…), Maximum Resolution (1080p, 1080i, 720p…), Smart TV Features, Condition (New, Used…), Buying Format (Buy it Now or Auction), Location and Price. These can be used to generate used LCD television listings, or more specific listings such as used 1080p LCD televisions or used LED LCD televisions..
Conclusion
It is easy to make savings when purchasing a used LCD television. The diverse world of LCD televisions means there is a suitable product for all needs and requirements, and as long as the above do's and don'ts are followed, the same viewing pleasure can be gained for a fraction of the normal cost.