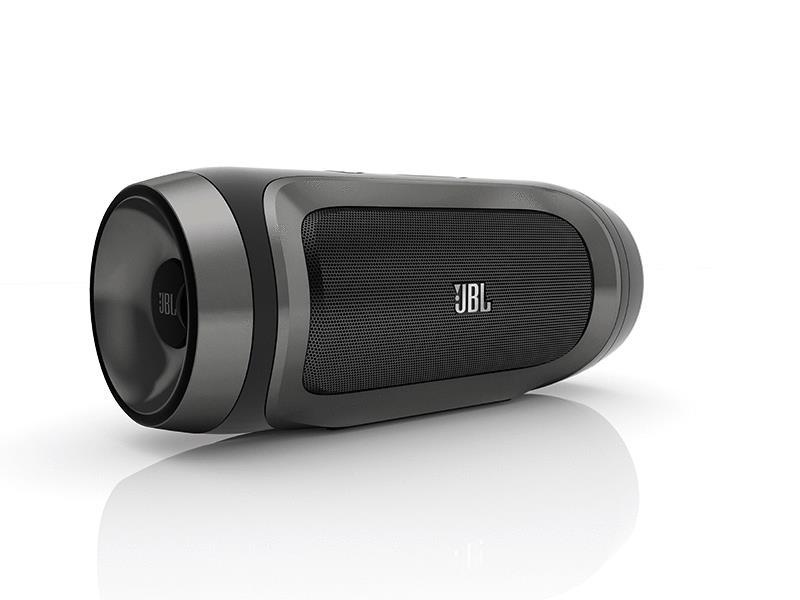 Audio docks can charge and play music from smartphones, MP3 players, and similar portable multimedia devices. The phone or tablet is simply placed into the dock and there is no need for having to deal with cables and connections. The streamlined appearance is also very popular and fits in well with contemporary homes.
Choosing Audio Docks
Audio docks vary when it comes to speaker power and sound quality, from very basic charging docks with small speakers to advanced systems with large speakers and superb bass. The number of different functions and playing options also varies, with some docks only playing specified phones while others also incorporate features such as alarm clocks, FM/AM radio, and CD players. While most docks are aimed at a single device or small range of devices, some are capable of connecting to a larger number, though this is sometimes via cables rather than the docking station itself.
The process of choosing an appropriate audio dock needs to begin by finding docks that are compatible with the particular device. Once suitable docks are identified, the decision making process needs to consider factors such as additional functionality and how important power and sound quality are weighed up against factors such as cost. The following do's and don'ts are designed to help with this process.
Do Buy a Compatible Dock
The first thing to do is find a compatible dock. Most will state which devices they are compatible with in the product description or specification, so this should be relatively easy.
Connecting to Several Devices
Bear in mind that some docks may able to connect to more devices via cables rather than the dock itself. While not an ideal solution, this can be a handy feature if there are two or more different devices to hook up. But most people prefer to use the docking station itself - after all, that's what the dock is designed around. If the phone is not nested in the dock, then the playback controls or remote controls will not work.
iPhone Connectors
With regards to the iPhone and other Apple devices, the 30 pin system used for iPhone docks has been replaced by the slimmer Lightning connector for iPhone 5 docks. This means that iPhone 5s cannot be used in iPhone 4 docks, unless they either have a special adaptor or use a cable.
Docks for Other Smartphones
There are also audio docks available for smartphones from other manufacturers. Some docks are designed for multiple devices, and this kind of flexibility is a big advantage for those that may change their phones regularly or have more than one device. For example, there are docks that can charge most types of Android phone, regardless of where the connector is on the phone. More popular handsets or ranges also have dedicated docks designed specifically for them. For example, there is a Galaxy dock that is compatible with various Galaxy phones and tablets. Nokia and Motorola also have dedicated docks for their smartphones.
Do Check Out the Power and Sound Quality
The sound quality of audio docks varies. Some docks are designed simply to give phones and tablets enhanced sound as they charge, while others are designed as home stereo systems in their own right.
Speaker Power and Dock Size
Speaker power can be gauged by the power rating and, with docks varying in power output from around 4W to around 200W or more, it is clear to see there is a big difference in the range. Those at the lower end are likely to be compact, lightweight docks with integral speakers, easily transportable and relatively inexpensive. Those at the higher end are typically complete stereo systems, with larger speakers and the docking station just one of several functions.
Sound Processing
Sound quality is not just dependant on speaker size. Audio docks offer different sound processing technologies to enhance music reproduction. This means that even docks with small speakers can deliver clear, detailed sound free from interference. If possible, listen to the docks before purchasing. If this is not practical, at least visit review websites to gain a feel of the products that are out there and check out which models receive the best feedback.
Don't Forget About Other Functions
Having an audio dock that can charge and play music from a phone or tablet is great, but many audio docks offer much more than this in the way of functionality. Consider how important other functions are, as they will add to the expense of the dock. If it's unlikely that a CD player will be used, there may be no point in buying a dock with this feature.
Radio
Other functions include radio, both FM/AM and digital audio broadcasting (DAB). DAB has a greater range of stations, increased interactivity and arguably better sound quality, with none of the interference sometimes encountered with analogue radio stations. However, reception can be patchy in some areas.
Alarm Clock
Most docks have an alarm clock feature, but the complexity of the clock function varies. Some can be used to set multiple alarms with customised rings or music tracks. Some also offer weather reports.
File Syncing
Many docks come with apps that offer very handy features including file syncing with a PC or laptop. This means that personal music libraries and other media on a laptop can be streamed through a dock clearly and seamlessly. Such apps can offer the chance to explore new artists and genres, found from various sources including stores and other websites. This enables a far more satisfying listening experience that that found simply through playing tracks on a PC or laptop.
Do Look At the Options for Wireless Docks
While docks can seem too specific for some tastes, wireless docks offer the opportunity to combine the convenience of the dock design with the versatility of wireless connections. There are a few options when it comes to wireless docks.
Bluetooth
The most popular type of wireless dock uses Bluetooth technology. Bluetooth is usually a cheaper option and is easy to use. They are compatible with nearly all smartphones, including Android, BlackBerry, WinMo and iPhones, and several tablets, including Android and iPad, as well as iPods and other MP3 players. This makes very versatile and suitable for households with a range of different devices. Sound quality is not quite as good as other wireless options due to the use of audio compression. Most Bluetooth docks are fairly portable, and there are several travel models available. Bluetooth uses its own network and has about a 10 metre maximum range, which is reduced when using it through walls.
AirPlay
AirPlay only works with Apple devices and compatible sources. A Wi-Fi network is used, so while the range is potentially more docks are also more restricted when it comes to using them outside the home. Sound quality is typically superior to Bluetooth and the price tag tends to be higher too.
Sonos
Sonos is another wireless option, which uses its own mesh network to stream music through various devices. Because of the way it works, the wireless network needs to be constantly connected. Sound quality is excellent and music can be played in any room of the house.
Don't Dismiss Portable Docks
Modern life is often experienced on the go, and portable docks that can be easily transported or taken on holiday can be a worthwhile investment. Portable docks are generally cheaper and less powerful than home docking systems. They are generally designed to run on batteries, so they can be used where there is no access to a mains socket. Batteries may either by AA or AAA, or built-in rechargeable batteries, which will work out cheaper in the long run.
Find Audio Docks on eBay
There are two basic methods for finding audio docks on eBay. For the first, open the Electronics & Technology tab to the left and follow this through various pages to the Audio Docks page. This can be found via the Sound & Vision option, then the Audio Docks & Mini Speakers option under All Categories. For the second method, type search terms into the search bar at the top of the page. Try terms such as "audio dock", "iPhone 5 dock" or "Bluetooth audio dock".
Conclusion
Following some basic do's and don'ts, when it comes to buying an audio dock will ensure that the product chosen is appropriate. To begin with, always check that the dock is compatible with the intended device or devices. Check out the power, sound quality, and functionality. Consider wireless options, especially if the dock is to be used with several different devices. Audio docks tend to fall into two basic categories, which are those aimed at solely home use and those which are more portable. Portable docks are a great option for those who travel frequently.