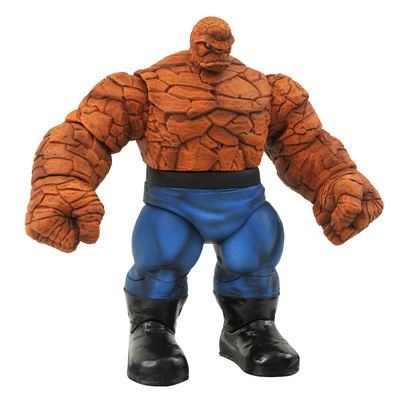 Vintage gaming merchandise can add a new level of enjoyment to a collection. Whether it is a poster to hang on the wall, a polyresin statue to display on a shelf, or a costume, buyers can find a wide selection of merchandise featuring their favourite games and characters. Many older consoles and games are also popular collector's items.
The term "vintage" is sometimes used to indicate more than one type of merchandise. This is especially true with print items like T-shirts and posters. Buyers should consider the differences between authentic vintage, reproduction, and vintage-style merchandise to choose the best items for their collection. It is also important to examine the condition of an item to find attractive and affordable pieces.
Vintage gaming merchandise can be purchased from hobbyist shops, game retailers, and charity shops. Online sellers are also an excellent source for vintage items. Marketplaces like eBay have listings for a range of products in a variety of conditions.
Definition of Vintage
The term "vintage" can be used to describe several types of gaming merchandise. This is especially true for print items like clothing and posters. The distinction between different types of vintage can affect the asking price of the item significantly, as well as its appeal to the buyer. Consider authentic vintage, reproduction, and vintage-style items to choose the most desirable merchandise.
Authentic Vintage
Authentic vintage items are produced by a licensed distributor and are part of an original release. These items may be several decades old and normally show some signs of wear. Many pieces of authentic vintage merchandise are collector's items and can sell for high prices.
New Old Stock
Buyers may occasionally encounter the term "new old stock" while shopping. This is used to indicate products that are authentic vintage, but have been in storage since their original release. This means they can be in excellent condition. However, some sellers dealing in merchandise that is not genuine may use this term to explain that they have a large supply of an item that should be quite rare.
Reproduction
Reproductions are produced by people or companies unrelated to the original manufacturer. These items may be labelled clearly and sold for the cost of a modern item, although some sellers attempt to sell reproductions as rare and valuable authentic vintage items. Although this mostly happens with items that can be copied easily, such as printed T-shirts, it is not unusual to come across game cartridges that are not genuine. Games for the Game Boy Advance are some of the most frequently reproduced items.
The easiest way to spot whether an item is a reproduction is to be familiar with the appearance of the original. A reproduction poster may be tinted differently than the original due to printer discrepancies or the image may be distorted in some way. Similarly, reproduction game cartridges often have a different label to the original, perhaps containing misspellings or a slightly different shade of grey used for the plastic of the item. Although it is usually best to avoid reproductions, some people seek them out actively and collect them.
Vintage-Style
Some modern gaming merchandise items are designed using logos and art styles from previous decades. Item may even use faded graphics to appear older than they are. Vintage-style products are an affordable way to find items featuring the classic look and design of famous video game characters.
Types of Vintage Gaming Merchandise
Buyers should first decide which type of merchandise to collect. The focus can be on a single type of item or on a range of products based on a particular game or character.
Vintage Consoles
Some of the most desirable pieces of vintage gaming merchandise are the consoles. Early generation systems remain popular amongst retro gamers and collectors. Sealed packages can be rare and highly valuable items.
Vintage Games
Games are also popular with collectors of vintage merchandise. This is especially true for games that have been released in special editions. These often include maps, posters, statues, and other bonus materials. They may feature a steelbook or different artwork than the standard release.
Vintage Statues
Polyresin statues created in the likeness of game characters are great for display. Although they are normally sold as stand-alone items, they are sometimes packaged with collector's editions of games and consoles. For example, a statue of the dragon Alduin is included in the collector's edition of Skyrim.
Vintage Clothing
Clothing can feature logos, characters, and artwork from video games. Vintage T-shirts are especially common, although it is also possible to find jackets and caps. Some clothing merchandise is modelled on outfits worn by in-game characters. These costumes are available for a wide selection of characters, particularly those from Japanese-made games. Buyers can also purchase jewellery and other accessories to complete the look.
Vintage Posters
Posters are one of the most affordable items of merchandise on the market. They may be sold individually or in the packaging for a game or console. Posters sold as stand-alone items are typically rolled to avoid creases, while those included with games are folded to fit in the packaging.
Condition of Vintage Gaming Merchandise
Vintage gaming merchandise can be sold in a range of conditions. The condition affects an item's visual appeal and price, so it is worth taking the time to inspect an item fully before committing to a purchase. Many sellers use a standard set of terms to describe an item's condition. These include new, like new, very good, good, and acceptable. Learn more about these terms to find a balance of appeal and affordability while shopping. The following table offers a brief description of each of them.
Condition

Description

Factory new item

Still sealed in its original packaging

Like new

Unused item

May have been removed from packaging

Very good

Used item

Shows few signs of wear or damage

Original packaging is included

Good

Used item

Shows noticeable signs of wear

May be missing some pieces of the original packaging

Acceptable

Heavily used item

May have noticeable damage

Original packaging may be missing
Sellers use a variety of other terms too. For example, an item may be described as "fair" instead of "good". Also, not all sellers list their products in the same way. For example, an item that one seller lists in "very good" condition might be listed as "good" by another. Inspect an item in person where possible, or inspect photographs and read item descriptions carefully when shopping online to ascertain the precise condition of a product.
How to Buy Vintage Gaming Merchandise on eBay
A range of vintage gaming merchandise can be purchased from sellers on eBay. The easiest way to shop for these items is to enter keywords into the search field on the home page. For example, enter "vintage mario t-shirt" to see all items tagged with those terms. You may refine listings in search results by adding new keywords. It is also possible to refine a search using category links.
Review Item Listings
Review item listings before committing to a purchase. Read the description provided by the seller, and compare it with available photographs to be clear on the condition of the item being sold. Bear in mind that some listings use a stock photo instead of images of the actual item. Note the price of the item, and remember to add delivery charges to your estimate of the total cost.
Inspect Seller Profiles
Take the time to inspect seller profiles to ensure a positive buying experience. Sellers are rated based on several criteria, including their item descriptions, communication, delivery speeds, and delivery costs. Buyers can also indicate whether they had a positive overall experience with the seller, which is reflected in the seller's feedback rating. Use this percentage in relation to the number of completed transactions to assess a seller's reliability and experience on the site. Sellers who deal in marked reproductions often have ratings and comments to reflect the satisfaction of their customers, so check for sellers with good ratings.
Conclusion
Vintage gaming merchandise can add to the enjoyment and appreciation of a game collection. There are many types of merchandise items available, including posters, clothing, and statues. Buyers can also shop for vintage games and consoles, some of which are special editions with bonus content. Begin by exploring the range of items available. Some buyers choose to focus on a single type of item, such as posters, while others collect items based on a single game or character.
The term "vintage" can be used to indicate original products from a past decade, reproductions made to look like an original, or vintage-style items. Understand which type of vintage item is being sold so that you can buy from reputable sellers, especially for expensive and rare merchandise where authenticity is important.
Marketplaces like eBay include listings for a wide selection of vintage gaming merchandise from all eras. Search eBay to find the full selection of products, and choose merchandise to enhance the gaming experience.