For many, fur boots bring a marriage of warmth and style to brutal winter months. Shoppers in the market for this footwear should know about the types of these boots available including the difference between fur-trimmed and fur-lined options, variations in height, and the types of fur used in boot making.
Fur-Trimmed and Fur-Lined Options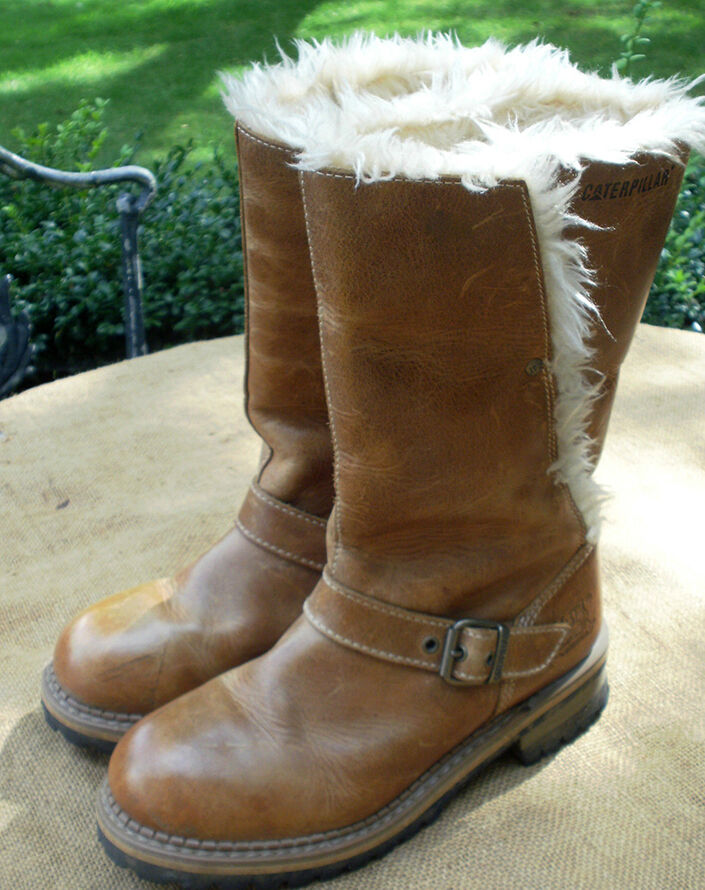 Manufacturers offer boots with fully-lined and trim-only fur detailing. The former swaddles the foot completely when worn, generating warmth. The latter appears in a variety aways. Fur-trimmed may indicate a few lines of fluff around the seams of the shoe. More commonly, however, fur-capped boots show up on the shelves. These products have a rim of fur around the top of the shaft. They also tend to appear more like their fully-lined counterparts without the price tag.
Fur Boot Height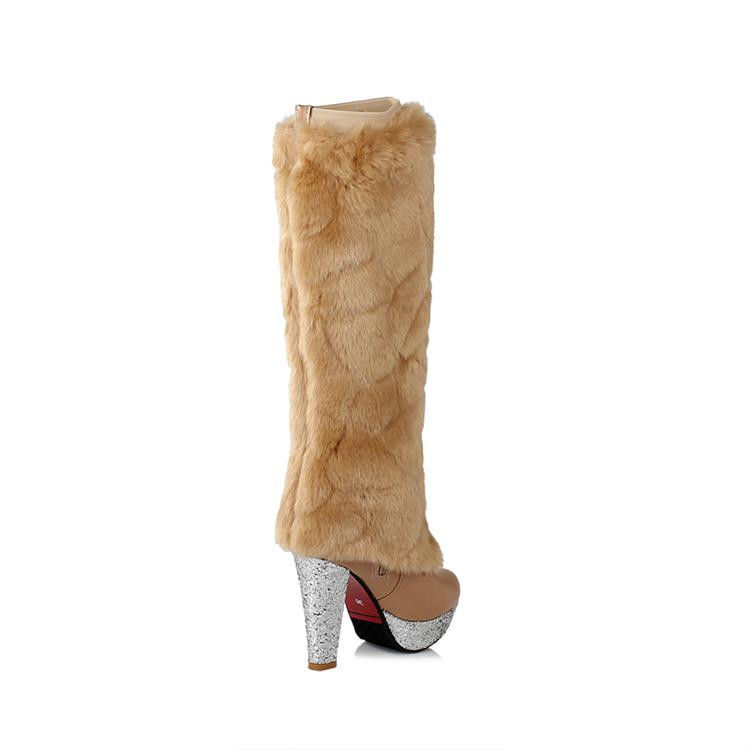 All fur boots typically fall into one of three height categories including ankle, mid-calf, and knee-high options. Ankle boots typically extend only 3 to 6 inches, while knee-highs rise to 13 inches or higher. The height of a boot matters because of the shoe's enclosure of the calf muscle. Runners, or those shoppers with larger calves, probably want to watch for boots with side expansion paneling or for products specifically made for more athletic legs. Wider options should indicate a fit meant for a calf 15 inches in circumference or more. Of course, purchasing an ankle high bootie could help avoid an uncomfortably tight fit altogether. When comparing the height of a boot to your foot, use a flexible measuring tape to determine the length of the calf, starting at the back of the heel. This measurement should compare directly to the fur boot heights available.
Types of Fur
While genuine fur products allure many, those working within a budget should consider the various faux options available. Manufacturers have developed realistic looking, synthetic version of everything from fox to rabbit fur. Not only do this textiles cost less than the real thing, they also usually require cheaper maintenance. Real fur might mean a trip to the dry cleaner, while faux options may withstand a gentle at-home wash. The fur on these boots also appears in a variety of colours. Some boots may even appear to have tail-like texture that includes several tones. Savvy shoppers, however, gravitate toward darker hues as they typically show less dirt and grime.