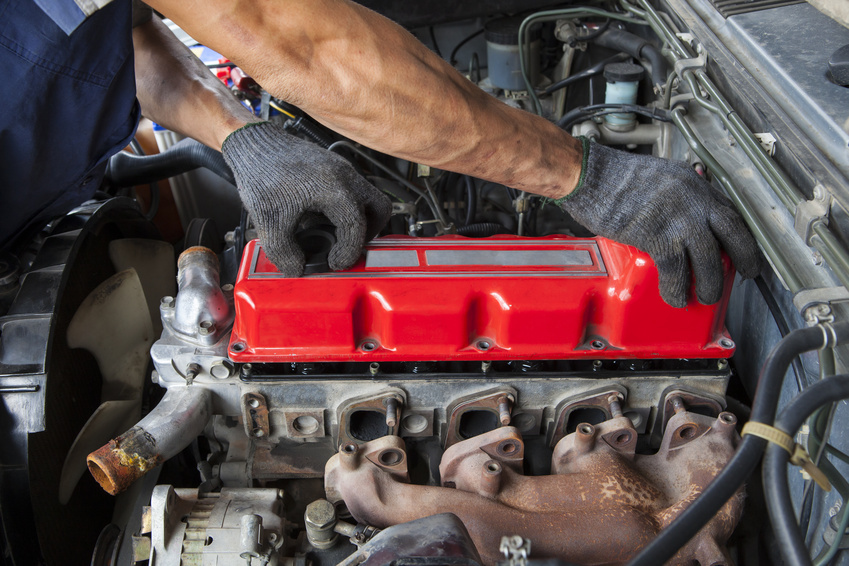 A necessary and important component of your car's engine, the head gasket must work properly or your engine could fail. If your head gasket does fail, there could be coolant and other liquid leaks as well as engine problems. When you have a bad head gasket, fixing it is the utmost priority to keep your car's engine running and to avoid more expensive problems down the road. There are a few ways to fix, repair, and replace your head gasket.
Head Gasket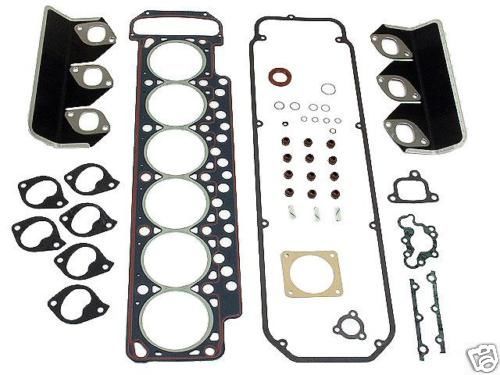 If your require only the head gasket part itself, purchase a head gasket that fits your specific automobile, such as a BMW head gasket or a Land Rover Freelander head gasket. There are head gaskets for every different make and model of vehicle, and you must purchase the correct one to ensure the part fits and works properly. Look for the gasket that fits your car and your car's year, and try to find the newest part to ensure you do not have problems later. You require the right tools and parts to replace your head gasket, such as a hammer, air compressor, wrenches, and tools to torque the gasket bolts. Buying a used or repurposed head gasket may not be the safest idea; it is best to purchase a new part.
Head Gasket Set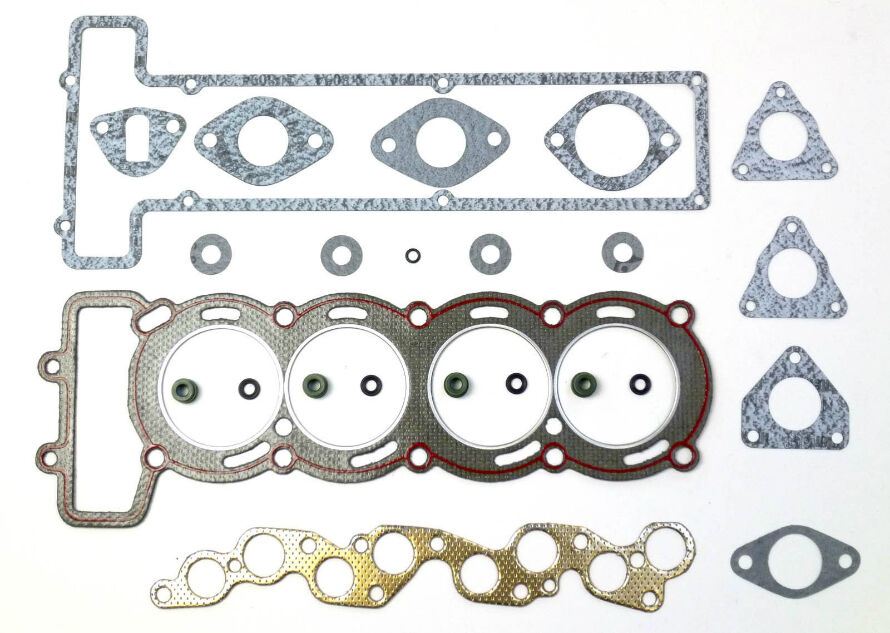 Get a head gasket set in order to get everything you need to install a new head gasket. Sets come with the gasket itself, seals, cylinder heads, O-rings, a camshaft cover, thermostat, and other supplies you need to replace your existing head gasket with completely new parts. A head gasket kit saves you money by supplying all the pieces required to install your new head gasket, including the bolts. Most head gasket sets are compatible with more than one vehicle, so check the make and model of the set before you purchase one to ensure it works with your auto. Some head gasket sets include additional parts you may need, such as an exhaust manifold gasket, sprockets, and a new timing belt. Use head gasket test fluid to determine if there is a leak in your radiator to diagnose more issues.
Head Gasket Sealer
Another item you need to install your new head gasket is head gasket sealer. Use sealer before you replace the cylinder head on the engine block and torque your new bolts. For best results, allow the sealer to set for half an hour before completing head gasket installation. The sealer protects the sensitive parts where the head and block meet, and eliminates the risk of any potential damage to the parts and the surface of the head gasket. Head gasket sealer can also temporarily repair any cracks or leaks in your head gasket until you can replace the gasket. To create a quick gasket until you make repairs, purchase head gasket sealant, which works as a traditional head gasket does until you replace it with a real head gasket.