Appreciated for their retro style and functionality, gold pocket watches make for a stylish accessory option. Both collectors and everyday wearers look for these classic timepieces to adorn their shelves and outfits. Before purchasing a pocket watch, consider the gold content, watch style, and features to settle on a quality choice.
Types of Gold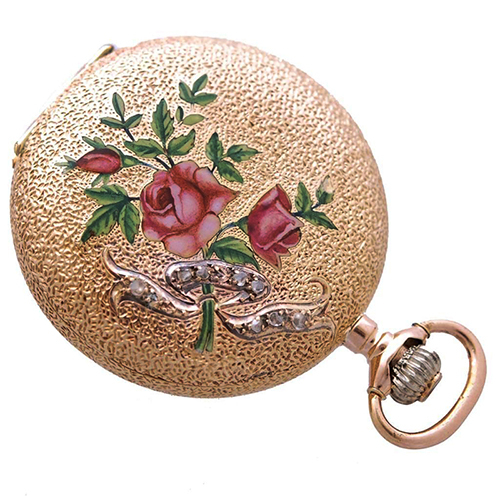 While some pocket watch cases are made of solid gold, others are merely gold filled or gold plated. Solid gold pocket watches are considered most valuable. Still, gold-filled cases feature brass or other hardy metals between layers of gold, meant to maximise their durability and resistance to wear; these cases are typically thicker than gold-plated cases. When shopping, look for the caret symbol or assay mark, which serves to inform buyers of the watch's gold content. Often, it is stamped on an inconspicuous area on the pocket watch case.
Pocket Watch Styles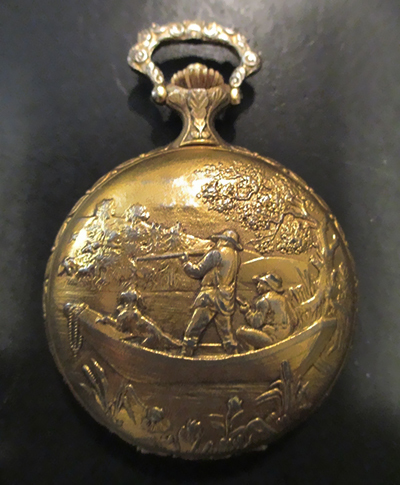 Gold pocket watches come in three basic styles: hunter, open-face, and half-hunter. Gold hunter pocket watches feature a hinged cover over the dial, meant to protect it from everyday wear. The cover may be minimalistic in design or elaborately adorned with carvings, etchings, or engravings. Conversely, open-face pocket watches, as the name suggests, do not feature a cover over the crystal and the dial; these watches are often the largest and easiest to read. Still, gold half-hunter pocket watches feature a dial cover with a glass insert; this allows the dial to be visible even with the case closed.
Mechanism
Gold pocket watches might rely on a mechanical movement or quartz crystal. Mechanical pocket watches require the wearer to wind it by hand on a daily basis, whereas quartz crystal gold watches do not require winding.
Features
The majority of gold pocket watches are basic in design; however, some have special features. While skeleton pocket watches allow you to see the inner workings of the clock, musical pocket watches can be set to play music at a pre-indicated time. Still, enamel pocket watches feature stunning paintings on their inner or outer case. Thus, make sure to take into account its intended use. For instance, a waterproof pocket watch may be necessary for some. Perfect for any outdoor enthusiast, these watches are encased in an airtight housing and thereby are able to resist moisture. Many waterproof pocket watches may also feature a compass, moonglow dial, microlight, and luminescent hands. On the other hand, g-shock pocket watches may better suit the needs of the accident prone, as they can endure major vibrations and hard contact damage; most are equipped with a light, timer, and stopwatch. If you travel on a regular basis, you may also consider dual-time pocket watches to see the time in two different areas.