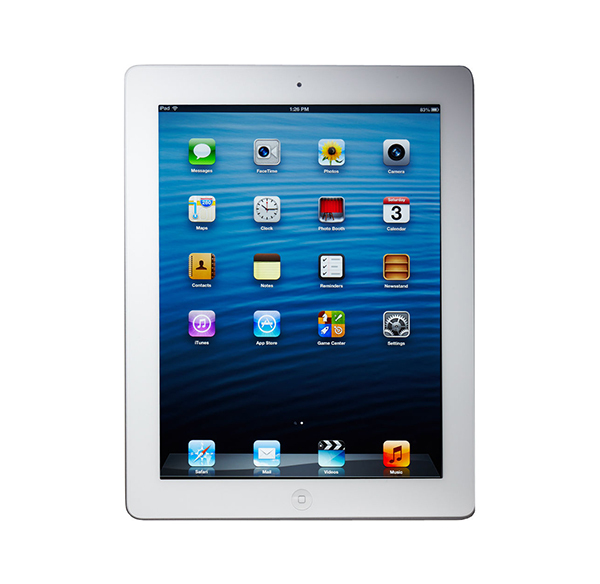 It is hard to believe that not too long ago tablets did not even exist. When the first Apple iPads hit the market, the public went crazy over them and now there are multiple companies making various versions of the tablets. When shopping for them, there are an overwhelming amount of options to choose from when picking which iPad, tablet, or eBook reader to purchase, and most expert articles focus on guiding people through that purchase process. However, there isn't a whole lot of information available on what to do after the purchase.
After purchasing a tablet, people have even more accessories to select from than there were tablets. There are various brands and models of covers, keypads, and screen protectors that each come in different colours, materials, and have varying features. Trying to find the right one can seem overwhelming at first. However, with the proper knowledge, selecting which accessories to purchase becomes much easier.
Types of iPad, Tablet, and eBook Accessories
Although tablets aren't usually thought of as a necessity, some accessories can be purchased that can help the device be more useful. For example, typing on a tablet is sometimes cumbersome and time consuming, but there are things such as a stylus and keyboard that make typing much easier. Using a stylus rather than a finger helps the tablet's touch keyboard word more accurately so people can type faster. This could be useful at events when notes need to be taken. A keyboard also comes in handy when a lot of typing is needed, and since the tablet is so small, it's convenient to travel with. With a keyboard and tablet, people could get some work done on a plane or in waiting room.
The first step in choosing which accessories to look for is learn about what is available for the particular tablet. Not all accessories are compatible with each brand and model. Next, people can select the colour and features of the accessory if there are any to choose from.
Cases for iPads, Tablets, and eBooks
Cases for tablets are probably the most common type of accessory that people purchase. They keep the device protected and sometimes serve multiple purposes, such as being a stand or keyboard. The cases are a cross between a laptop bag and a mobile phone case. Like the phone cases, they come in a variety of shapes, colours, and materials. However, almost all of the covers for tablets fully enclose the tablet, whereas mobile phone cases keep the front screen exposed.
Getting a tablet case is highly recommended especially for those who carry their device around with them. Tablets are expensive and there is always a risk of dropping the tablet, spilling something on it, or crushing it. A case is an affordable way of protecting the tablet against damage. Although some of the cases with more advanced features will cost extra, it will still cost less to get the case than it would be to buy a new tablet.
In addition to protecting the tablets from damage, they also help keep them cleaner, therefore, making them last longer. Cases keep dust and dirt away from the tablet. This is particularly important for those who carry their devices in purses or bags where dirt and crumbs often accumulate. If left unprotected, the dirt can get into the electronic ports and damage the tablet.
Depending on the case, they can also add a fashionable flare to the tablet. Many of the cases are designed to look appealing. There are all kinds of varieties from cute and feminine, to sleek and formal. There are thousands of varieties for people choose from, making it easy to find the one that showcases their unique personality.
The cases can be as simple or elaborate as people wish. For example, the case could simply be a folder shape that the tablet fits into, or it could have pockets, handles, or zips.
| | |
| --- | --- |
| Type of iPads, Tablets, and eBooks Cases | Description |
| | These cases are similar to laptop bags, only smaller. They are fitted for the tablet and have carrying handles on them |
| | Pocket cases have a flap that closes over the opening of the case |
| | Fitted cases are usually made of plastic or silicone. They are basically just like mobile phone cases, only larger |
| | These cases have a built in keyboard that folds up inside the case with the tablet. They are more expensive but convenient to have. Their only downfall is that the keyboards are very small and difficult to use |
| | These cases stay securely closed with an easy to operate magnetic flap |
| | Sleeve cases are similar to the pocket cases, only they do not have a flap to keep the opening closed. The tablet is simply slid in and out of the case |
| | Solar cases connect to the tablet with a cable and they use the solar panel on the exterior to keep the device charged |
| | These cases are stiff and unfold into a stand so that people can set their tablets up to read or watch something without holding it |
| | Wallet cases have extra pockets on them for people to carry their cards, checks, and notes |
| | These secure closed with a zip and effectively keep dirt away from the tablet |
When shopping for cases, keep in mind that they have to be specific to the tablet's brand and model. Since the cases are tailored to hold a specific tablet, people have to make sure that they are buying a case that is compatible with their device. When looking online for them, simply type in the tablet's name into the search as well.
iPad, Tablet, and eBook keyboards
Tablet keyboards make it easier to use the device in the same way that a laptop would be used. Typing a lot on a tablet is not practical when using a finger or stylus.
There are multiple kinds of keyboards that are made for tablets. The ones that are built into the devices' case are probably the most convenient to travel with because the keyboard does not have to be carried separately. However, these are small, making it difficult to accurately type on the keys.
The keyboards that are separate from the tablet are larger and easier to type on. They connect to the tablet either through a cable, or through a bluetooth connection. Some of these will need their own batteries to operate.
iPad, Tablet, and eBook Adapters
Because tablets are so small, many of them have no connection ports, or they only have one kind. For those who need to use external memory, or who want to upload some things to their device, adapter cables will be necessary. Some of the most popular adapters include the mini USB to USB cord, the mini USB to SD reader, and the mini USB to iPod adapter.
Find used iPads, Tablets, and eBook Accessories on eBay
Since tablets are expensive devices to purchase, spending even more money on accessories may not be so appealing. However, it is possible to find used accessories to keep costs down. On the eBay website, anyone can list their used accessories for sale. This gives people a way to shop for used products while still offering a wide selection to choose from.
Simply use the eBay search bar to find what you're looking for. Type something like " iPad Cover&" or " Nexus 7 Cover ". Be sure to include the brand and model name in the search. Otherwise you'll be shown many covers which may not fit your tablet.
After you do the search, select to only look at the used items and enter in your price range in order to narrow down the selection. You can then start looking through the accessories to find a model and design that works for you.
When looking at used products, take some extra precautions. Look at all the pictures closely and read the description so that you are aware of any defects or imperfections that the accessory has. It is also a good idea to only order from sellers who offer refunds for damaged items.
Conclusion
Tablets are fun and useful devices to own. They can be used for reading and research, writing, playing games, keeping track of fitness goals, taking notes, watching movies, browsing the internet, and much more. By purchasing some extra accessories, such as a keyboard, tablets are even easier to use. Since buying a tablet requires a significant investment, getting accessories to go with it that expand its capabilities or protect it, seems well the small extra cost.
Since there are thousands of accessories to consider from many different manufactures, buyers should first narrow down the search by figuring out which type of accessory to get. Then, shop by the tablet's make and model to ensure that the products are compatible with the device. Lastly, select the design and the features. Those who want to save money can then see if that particular accessory is available used, and get what they are looking for at bargain prices.