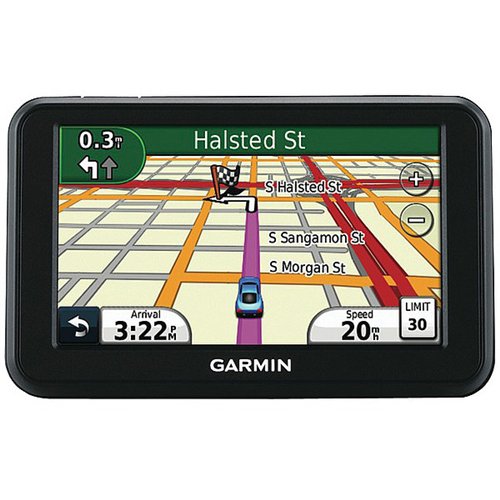 There is nothing less enjoyable than getting lost when on the road. One wrong turn can lead to countless other wrong turns and leave one behind schedule, aggravated, and confused. Thankfully, the last few decades have seen rapid advancements in in-car navigation technology. One of the more popular and richly featured options when it comes to in-car navigation is the fixed satellite navigation system, also known as a sat nav. These units provide accurate location and navigation information to drivers and can even add value to a vehicle.
One of the better resources for finding a fixed sat nav is the online retailer eBay. As an aggregator of multiple vendors, eBay provides consumers with a wide array of sat navs to choose from with a variety of features and advantages. By learning about fixed sat navs and then leveraging the catalogue of options on eBay, consumers can find the ideal units for their cars, trucks, or utility vehicles.
Finding a Fixed Sat Nav on eBay
The retailer eBay gives consumers an easy way to begin the purchasing process on the site, thanks to its search interface. When you first visit the site, look for the search bar on whichever page you are on. You can use this interface to run a keyword search for a relevant fixed sat nav for your vehicle using a search term, such as 'honda sat nav', for example. This process pulls up all the listings on the site related to your keyword. Of course, before running a search on eBay, it may be helpful to learn something about fixed sat navs, including how they work, their feature sets, and their compatibility with specific vehicles.
What Is a Sat Nav System?
A satellite navigation system uses Global Positioning Satellites (GPS) that are orbiting the earth to accurately gauge its position at any given moment. Also known as GPS units, sat navs calculate the longitude, latitude, and even elevation of their locations and then translate that information onto a digital road map that gives drivers an exact position for their location, often to within a few metres. Sat navs are also used to create detailed directions to and from specific locations.
Fixed vs. Portable Sat Nav Systems
Portable sat nav systems are smaller units that can be set in a mount in a car and removed and carried to other locations. They typically have fewer features than a fixed sat nav due to their compact sizes.
A fixed sat nav system, on the other hand, is an integrated and permanent part of a car. Typically, fixed sat navs are installed into the dashboard of a vehicle. Consumers can also use a series of harnesses and adapters to configure other set-ups. Fixed sat nav systems can be hooked up to work with steering controls in order to allow drivers to adjust the sat nav's settings without taking their hands off the wheel. Many individuals install fixed sat navs not only for their convenience and functionality, but also for the value they can add to a vehicle.
Sat Nav Features
When searching for a sat nav for a vehicle, consumers may want to familiarise themselves with some of the features available on these units. They can then use this information to determine which make and model holds the most appeal for them.
Sat Nav Mapping
Sat navs come with mapping software built in that can be updated as needed as changes occur on roads. There are generally different local, regional, and even international options that users can leverage when it comes to mapping with a sat nav.
Mapping Service

Description

Street Level Mapping

Addresses local mapping in cities around the U.K.

Regional Mapping

Addresses mapping across an international region, such as Western Europe

World Mapping

Addresses major countries across all continents

Major Roads Mapping

Addresses major thoroughfares and highways across a geographical region

No street level mapping
Consumers should consider which type of mapping service best suits their commuting and travel needs. It is possible to load one or more mapping programs onto a single unit, but some manufacturers might not offer all mapping services.
Effective Route Planning
A fixed sat nav can also provide consumers with effective route planning, and this gives them not only detailed turn-by-turn routes to follow, but live information that can trim commute times. Live traffic updates alert a user to traffic jams, accidents, and any possible delays on the road. Some sat navs can alert a driver if they are exceeding the speed limit or in a speed zone. Sat navs can also guide a driver to the best lane of traffic to optimise the flow and speed of a route.
Bluetooth Compatibility
Some sat nav units are Bluetooth-enabled, and this gives users the option of porting a sat nav with a Bluetooth headset. The headset can be used to instigate voice-activated commands or to make calls if a sat nav has a phone compatibility feature, as well.
Media Players
Many fixed sat navs today come with media players included, and this allows a stereo head unit to function as a navigator and a music and media player. Options may include CD players, radios, and even DVD players.
Phone Synchronisation
Consumers with smartphones may also have the option of integrating their phones into the sat nav system. By downloading the appropriate software to a phone that has GPS capabilities, consumers can use their phones as remote versions of their fixed sat navs. They can also leverage useful features, such as a synchronised address book, so that a sat nav can quickly find an address already loaded into a phone.
Fitting a Sat Nav to a Vehicle
One of the virtues of shopping for a sat nav on eBay is that consumers can search for a sat nav based on the model and make of their cars. It is imperative when purchasing a fixed sat nav that the unit fit the dash and integrated components of a vehicle. Fixed sat navs sold on eBay typically have a list of models with which they are compatible. If a sat nav is not manufactured to work with a particular type of car, it may not fit into the factory standard openings in the dashboard.
DIN Size on a Sat Nav
Consumers should also consider DIN size when selecting a fixed sat nav. Since sat navs function as head units they are sized according to the international standard known as the DIN. Single DIN sat navs have an install plate sized to 180 mm by 50 mm, while a double DIN has an install plate sized to 180 mm by 100 mm. Double DIN sat navs have larger screens and are typically priced higher than single DINs. Consumers should keep in mind that DIN standards do not extend to the depth of a unit, only its width and height. Consumers with a shallow opening in the dash should make sure that the unit fits all the way into the dash aperture.
The Purchasing Process on eBay
Once you have determined the feature set you are interested in and run a search using the make and model of your car to find relevant listings on eBay, you can begin looking at sat navs in detail. If a fixed sat nav listing looks in line with your needs, click on its title and review the listing closely. Look for important factors, such as the type of payment methods a seller accepts and delivery methods and rates. This information can help you make a choice about which sat nav to buy. Also, confirm that a sat nav is compatible with your vehicle.
Getting to Know the Sellers on eBay
You can also communicate directly with sellers on the site to confirm certain details about a unit. Proactive communication is one of the most effective ways to streamline the purchasing process on the site. Also take some time to review a seller's feedback when you visit the vendor's page, and keep an eye out for past listings created by that seller to see the type of experience a seller has with this sort of technology. All of this can help you determine whether or not a seller is likely to deliver a fixed sat nav that meets your expectations.
Conclusion
Navigation technology has come a long way in the last few decades. Today, a fixed sat nav installed in a vehicle functions as a full-featured head unit and provides not only effective and accurate navigation capabilities, but also favourite music and videos for drivers and passengers to enjoy. Some sat navs are even compatible with smartphone technology for hands-free talking in the car. Fixed sat navs can guide drivers from one point to the next using a variety of commuter-enhancing satellite features, as well.
Finding the right fixed sat nav for a vehicle is an easy process when done through the online retailer eBay. The site provides consumers with a user-friendly search interface that lets them quickly zero in on relevant listings. By just taking the time to review listings in detail and get to know a little bit about the sellers on the site, consumers can work with eBay to find the ideal fixed sat nav systems for their vehicles with the features and advantages they need.