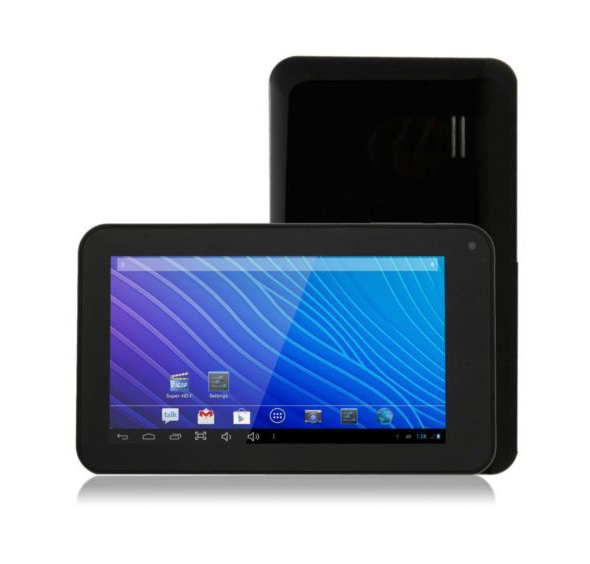 According to recent studies, the features included in the new iPads, tablets, and eBook readers are proving beneficial to those with eye diseases or loss of central vision. By using these digital devices, they are regaining something that they once lost; the ability to read and do other basic functions on the devices. Studies have shown that those with vision loss have been able to increase their reading speed by 15 words-per-minute. There are a number of things contributing to this success, some of which include the larger font and back-lit screens.
Unfortunately, loss of vision affects million of people around the world. Some of the impairments include macular degeneration, diabetic retinopathy, retinitis pigmentosa, and cataracts. These conditions result in retinal damage which controls the light-sensitive cells as well as the ability to see fine details. In many cases, once the damage has occurred, it cannot be rectified with glasses, surgery, or medication. The only aid that patients seek are things that help them get by day to day with the condition, such as tablets. Up until the recent release of the iPad, those who suffered with vision loss were only able to read with lighted magnifiers.
According to the Alphapointe Association for the Blind, the visually impaired are beginning to use tablets more everyday, and not just for reading. The devices provide the impaired with the ability to do numerous things that they could not before. Perhaps the most brilliant thing about the tablets is that the helpful features do not cost any extra, and come standard with most of the devices.
Features That Help the Visually Impaired
The iPads, android tablets, and eBook readers are not all the same, with the eBook readers offering the fewest features. Tablets in general are designed to operate much like a larger Smartphone. However they have more memory and harddrive so they operate faster and can store more things. eReaders on the other hand, are designed only for downloading and reading books. They do not have access to the Internet, games, or other iPad and android features. However, the eReaders can still be helpful to the visually impaired depending on their condition.
The visually impaired can have trouble seeing small, or fine details, colours, and contrasts. For example, they may not be able to see small font or font that is yellow on a white background. Because each person is unique they need the ability to customise their devices according to their needs. Most iPads, android tablets, and eBook readers have many features that are adjustable and helpful to the visually impaired.
iPad, Tablet, and eBook Readers Offer Larger Font Sizes
All iPads, tablets, and eBook readers have adjustable font sizes when reading a digital book. Even for those with healthy eyes, reading small font sizes for a long period of time can wear the eyes out, but the visually impaired can hardly see it at all.
iPads and tablets take this a step further with the ability to also adjust the font sizes for everything on the tablet. For example, the settings screen are shown with larger text that is easier to read. In addition to that, most Internet browsers can also be set up to display larger fonts automatically.
iPad, Tablet, and eBook Readers Help With Contrast Sensitivity
Studies have shown that people with vision impairments often lose contrast sensitivity. Seeing contrasts involves being able to visualise objects as being separate and distinct from the background behind them. When colours are similar, or low-light, it can be difficult to discern them.
Research reveals that the backlighting on tablets and eReaders helps people to distinguish words and shapes better. Being able to see them better also means that it is more comfortable for them to use the devices because they are not straining as hard to see.
One of the helpful features included on iPads and androids is the ability to adjust the brightness of the screen. Dull screens have less contrast and are harder for some people see. Be aware that many of the lower priced eReaders do not have this feature.
Another way that these devices aid the visually impaired is with their ability to change the colours of the font and backgrounds on the book reading apps. For example, users can choose to make their font white and the background black so that there is a high contrast. This is something that is also usually not available on low-cost eReaders.
iPad, Tablet, and eBook Readers Zoom
One particular feature that is very useful to the visually impaired is the ability to zoom in and out on nearly anything. All tablets can be set up to stay zoomed in close on web pages, and some of them can also stay zoomed in on the regular home page, making it easier for people to locate buttons or customise their device.
Some downloadable apps such as news and magazine apps also have the ability to adjust the zoom as well as the font size. Regular eReaders do not have the zoom feature because they only access the online book markets. However, the larger font options acts similarly to the zoom feature.
iPad, Tablet, and eBook Readers Allow Access to Digital Books
When the Kindle was released in 2007 it was an instant success. No one had ever thought about the ability to read digital books before. It took a long time for booksellers to start issuing their products in digital form, but now, nearly every book is published in paper and digitally.
Since reading paper books is almost always challenging to the visually impaired, the ability to access a nearly infinite supply of books online is a huge deal.
iPad, Tablet, and eBook Readers Can Play Audio Books
iPads, android tablets, and some eBook readers have access to audio books as well as digital ones. With audio books, the visually impaired can listen instead of read. Even with the ability to read on tablets, it can still be a challenge for many people because their vision is still impaired and their eyes get worn out. Audio books can offer a break from the stress of reading.
Only the eBook readers with a WiFi connection usually offer the ability to download audio books, whereas all other tablets are compatible.
Music on iPads and Tablets
All tablets are set up with access to digital music stores where people and purchase and download their favourite tunes. The songs are then saved on the devices and can be transferred to other computers, mobile phones, or tablets as well. eBook readers do not generally have access to music.
Skype on iPads and Tablets
Skype is an instant message application that can be downloaded to the iPad and android devices. The settings are adjustable so its font can be made larger. However, the feature that is most useful to the visually impaired is the ability to chat over video instead of typing, therefore, saving people the hassle of having to read and write messages with their friends and family.
Shop for iPads, Tablets, and eBook Readers on eBay
Once shoppers have determined whether they prefer to have an iPad, android tablet, or an eBook reader, they can start shopping for them on eBay. This saves them the hassle of having to go to the shop and gives them the ability to compare products between thousands of sellers. In addition to this, eBay also offers the ability for sellers to list their used and refurbished items as well.
To locate what you are looking for, use the eBay search bar to enter the product name. For example, type in "iPad", " android tablet", or " eBook Reader ". After eBay has created a list of products for you, narrow down the search by selecting whether you want new, used, or refurbished items. Then you can enter in your price range so that you stay within budget. If you're looking to bargain shop, click on the "Sort by" dropdown box and click on "Price: lowest first".
As you compare products against each other, be sure to see if there is a guarantee and if the seller accepts returns on damaged items.
Conclusion
Getting by day to day can be difficult for those who are visually impaired. Simple daily tasks like reading a menu, driving, seeing signs, and recognising familiar faces are challenging and sometimes impossible. Anything that can offer some relief or make things easier can have a positive impact on their lives.
Whether shoppers choose to purchase an iPad, android tablet, or eBook reader, any of these devices can assist the visually impaired and allow them to do things that they could not before. They help make reading possible again, allow the users to browse the Internet, chat with friends, listen to music, and much more. Something as priceless as being able to read makes the investment required to buy one of these devices seem miniscule in comparison. With the information provided, anyone can customise their new device and tailor it to their visual needs.