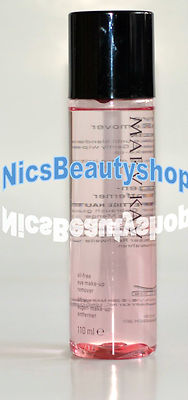 Noticed as you get older (especially for makeup wearers), the area around your eyes gets darker, gets more wrinkly, or looks puffier. This is usually the sign of "eye abuse" as I call it. How often have we gone to bed with our makeup on? Or generally done a quick facial wash of the entire face, no care for the eyes......
The eye area is one of the most sensitive and most abused area of our face. We apply several items of makeup in the eye area, eye shadow, eye liner, mascara, concealer, eye primer, eye brow pencil and the list goes on. Not only do we apply just any product, we apply these products and don't bother to ensure they are cleaned off properly at the end of the day. After several years of abuse, the results start to show, we then spend endless amount of money trying to correct the damage.
To avoid this, please ensure you use skin friendly eye products, mineral eye shadow are great and are kind to the skin and not only that, use a good eye makeup remover before cleansing and washing your the face. This will ensure that you not only rid the eye area of the damaging after effect of makeup but you are laying a good foundation for great facial skin that will last and last.
There are many eye makeup removers around, but the best I have found is the Mary Kay eye makeup remover, many beauticians and consultants swear by this item and once you use it, you'd see why. It will clean all the makeup without leaving any residue and it is oil free. Try it and you'd be glad you did.
Buy it here
.