Even though it's been decades since Elvis Presley's death, he remains just as well-known today as he was when he was still performing. His pioneering role in the creation of Rock'N'Roll, along with his tabloid-friendly lifestyle, means that his memorabilia is still extremely collectible. Of the American cultural icons, he remains one of the most powerful.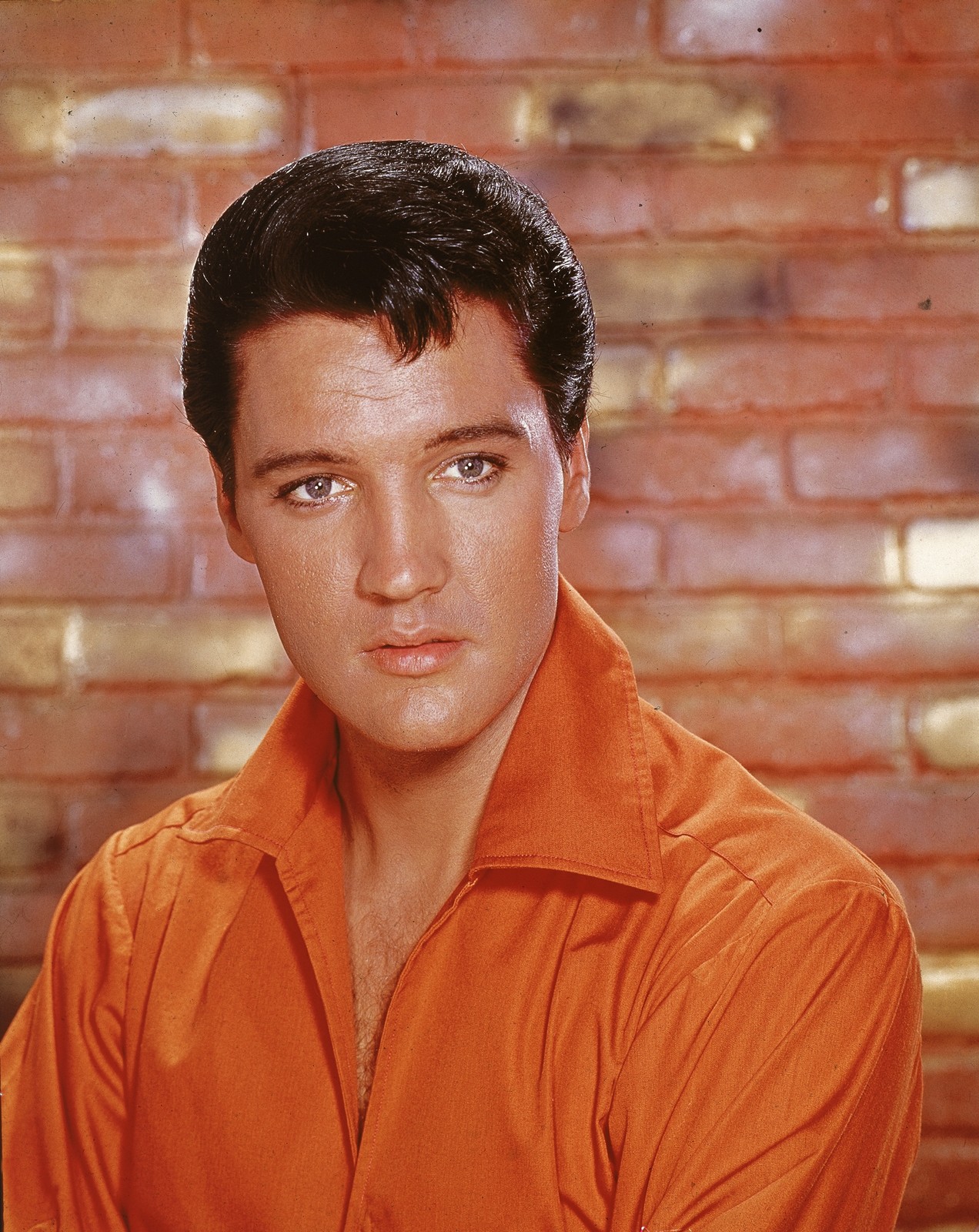 Contents
Must-Have Elvis Presley Albums
Elvis Presley Box Sets
Elvis Presley Fashion Memorabilia
Elvis Accessories and Jewellery
Hail to the King, Baby!

Elvis remains the top selling solo artist in popular music history, having sold more than one billion records. With appearances on television and in movies as well as on stage, his career sparked a wide range of souvenir items. His cadre of devoted fans will pay a lot of money for memorabilia, particularly if it is unique and in top-notch condition.
Must- Have Elvis Presley Albums

Elvis is the only performer to appear on more than 50 top-10 albums. However, according to Elvis collectors, these are the top 5 albums that any true Elvis fan should own. There are also many Elvis Presley box sets available that are more recent, but these are the best Elvis Presley albums from a collector's point of view.




5. "Moody Blue"


This was Elvis' last album that he released while still alive. The title song was the last Elvis tune to make it to #1. If you have one of the original vinyl records, you know that it is an eerie blue instead of the traditional black.

4. Elvis' Christmas Album


This remains one of the most popular of all Elvis' albums. When it came out in 1957, Elvis' rendition of "White Christmas" stirred up a controversy that made the album a popular purchase. An original red album in mint condition can bring in $18,000.





3.
The "Good Luck Charm" Single
This is an example of an Elvis Presley rare album, one of the last mono recordings as the recording industry was moving to studio recordings in stereo. The B side song is "Anything That's Part of You," and this 33-rpm single are valued at $24,000.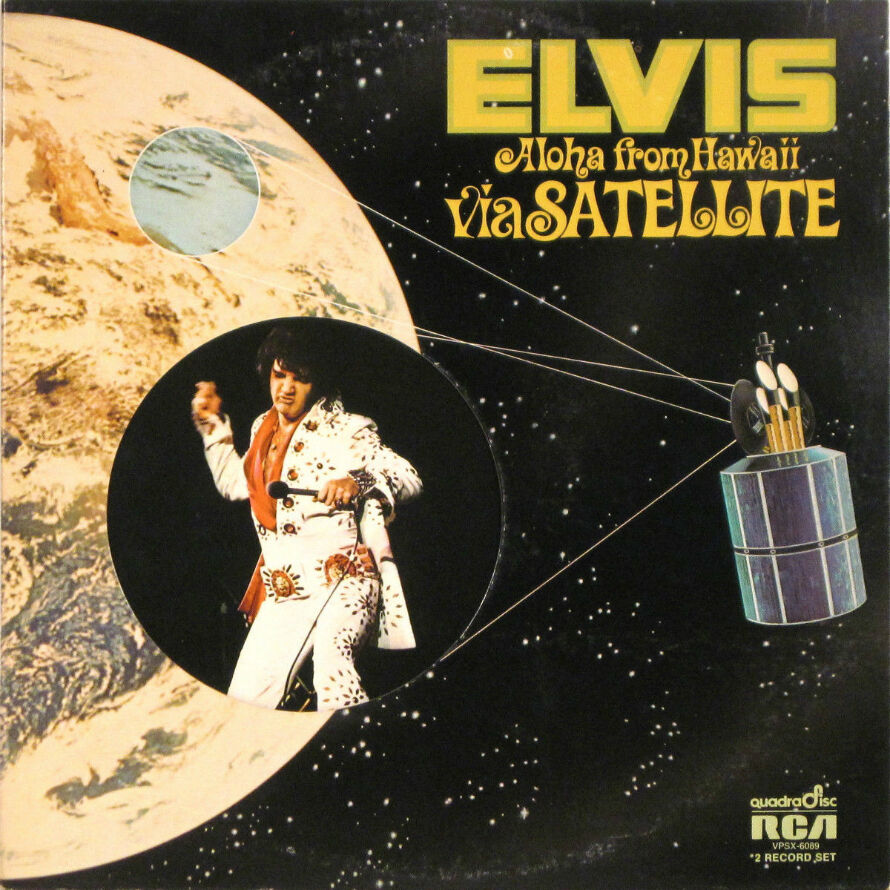 2. "Aloha from Hawaii"


If you have an original copy of this LP from 1973, with a Chicken of the Sea sticker on the front cover, you can expect at least $3,500 as long as everything is in mint condition.




1. "Can't Help Falling in Love"


One of Elvis' most popular songs also appears on one of the rarest records. If you have the 7-inch 33-rpm record containing this song from 1961, you can anticipate a value of $16,000.
Elvis Presley Box Sets


If you want to lean back and enjoy many of Elvis' hits, taking a slow walk through his entire career, you should look out for a
box set
.
Elvis Presley Vinyl Box Set – A particular highlight for time-travellers: listen to Elvis Presley like it's 1970s all over again.
Elvis Presley Greatest Hits Box Set – This boxset will allow you to embark on a journey through the history and life of a Rock'n'Roll legend.
Elvis Presley Fashion Memorabilia

Elvis Presley Jumpsuits - If you know anything at all about the King, then you know that his elaborate jumpsuits, festooned with row after row of jewellery, are one of the most memorable symbols of his flamboyant career. You can find jumpsuits made to look like what he wore for 3 or 4 figures, although jumpsuits from his actual career are either not available for sale (because they are on display) or are worth in the 5 figures.


Elvis Presley Sunglasses - Elvis also wore some unique sunglasses, and manufacturers continue to churn out the Elvis style. You can get the Elvis look in sunglasses fairly cheaply, although more vintage versions can drive the prices higher.
There are enough Elvis-related accessories to suit just about anything you can imagine:

Elvis Presley Travel Bags - There are travel bags available with a large Elvis head emblazoned on one side.

Elvis Presley Watches - Watches featuring Elvis' likeness on the face are also extremely popular.
Elvis Presley coins - Commemorative coins of different value, representing the King's significant places.
Elvis Presley autographs, Elvis stamps, Elvis plates, belt buckles, jackets, faux baseball cards are just the tip of the iceberg and all make for intriguing gift ideas or collectibles for your own Elvis shrine.

Hail to the King, Baby!
Elvis Presley remains one of the most intriguing figures in popular culture. You may not know that Elvis only earned a "C" in his eighth grade music class and that when his eleventh birthday came around, he got a guitar -- but he had really wanted a bike. Luckily, the King found his calling in music, and the rest is history.