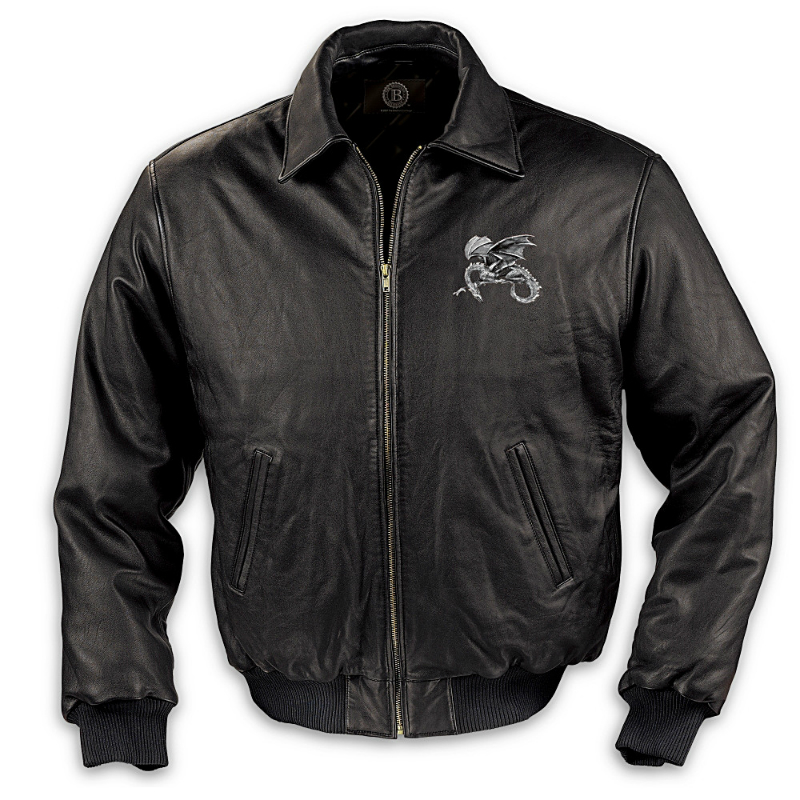 Motorbikers are well known for wearing leathers both as a safety measure and a time-honoured fashion statement. Thick, tough leathers serve to protect the body of a biker from road rash, abrasions, cuts, and falls in the event of a collision or accident on the road, and in some cases, may be manufactured with additional padding which can even serve to prevent from getting broken bones. There are also many different visual styles of leathers, which can be tailored to individual taste and fashion.
Using websites such as eBay can help shoppers mitigate the often astronomical cost of men's leathers. Not only can it help to find cheaper options than retail, but such a website often has a higher variety of sizes and styles for the potential buyers to choose from. Before making purchases, individuals shopping for motorbiker leathers should always ensure to familiarise themselves with the different types of leather, the different styles, and the different safety and comfort features common to leathers.
Types of Leather
Not all leather is created equal, and when purchasing men's leathers to ensure safety on a motorbike, the type, thickness, and cut of leather used in the garments are extremely important. Whenever possible, shoppers should ensure that they purchase leathers made with a variety of leather which is both thick and durable.
Synthetic Leathers
Though many manufacturers produce jackets and leggings which are considered to be in motorbiker styles, the great majority of these offerings use synthetic leathers, which are low cost and comparatively thin. Synthetic leathers are, however, unsuited to use by motorbikers, because they do not offer the wind or abrasion resistance of true leathers. Some examples of synthetic leathers commonly employed for such garments include PU leather and bonded leather.
True Leathers
Real leathers may be produced from the hides of various types of animals, including cattle, sheep, ostrich, deer, or buffalo. The treatment and thickness of the leather commonly determines the type of a true leather. When looking to purchase men's motorbiker leathers, shoppers should take care to select one of the following varieties.
Suede
Sueding leather results in a supple and super-soft texture which feels similar to velvet at the touch. Suede men's leathers feature a distinctive, slightly nubbed appearance, which many find preferable to the slightly glossy look of non-sueded hides.
Full-Grain Leather
Full-grain is the thickest variety of leather, which is generally slightly stiff and is very durable. Full-grain, over time, develops a smooth, slightly shiny patina from age, and is very difficult to scuff or tear. Many of the most heavy-duty men's motorbiker leather jackets use top-grain leathers in tandem with stiff, protective padding. Full-grain leather is generally too stiff to be used to fashion trousers or chaps.
Top-Grain Leather
Top-grain leather has been shaved to remove the upper layer of full grain leather, which can sometimes have small imperfections. Top-grain leather is less breathable, less durable, and does not develop the pleasant patina of full-grain leather. However, it is still thicker and more durable than other leathers. The fact that it is thinner also means that it is more pliable, which many wearers may find more comfort.
Corrected Grain Leather
Corrected grain leather is one of the thinnest of the stronger leather types, and involves the application of a synthetic grain to the split hide. The vast majority of dyed or coloured leathers are corrected grain leathers, which are thin enough to be supple while still having all the protective properties of leather. Corrected grain leathers are often used for accent pieces or to fashion men's leather motorbiker trousers or chaps.
Styles of Men's Leathers
There are several different visual and functional styles of men's leathers. Those who ride cruiser or touring bikes, for example, are apt to prefer looser and more comfortable cruising style leathers. Those who ride cafe, street, or sport bikes are likely to prefer more streamlined leather styles. To view a quick summary of those styles, consider the chart below.
| Style | Description |
| --- | --- |
| Fringed | Fringed style leathers feature cut leather 'fringe' along most of the garments' seams |
| Street | Street style leathers are meant to be close-fitting and streamlined |
| Cruiser | Cruiser style leathers encompass bomber and 3/4 styles, which are looser and generally feature more ornamentation, such as patches or zippers |
| Sport | Sport style leathers are close-fitting and streamlined, like street leathers, but feature additional layers of armouring and padding for protection |
| Airbag | Airbag style leathers feature airbags sown to the inside of the garments which inflate to protect the wearers in the event of a collision or crash |
It is important for shoppers to note that safety concerns may trump visual style, especially for those new to the motorbiking hobby. Leathers with exceptional safety padding and other safety features are highly recommended over those without them, especially for individuals who ride motorbikes with high-cc engines.
Common Features in Men's Leathers
When shopping for men's leathers, individuals should familiarise themselves with the different comfort and safety features typically used. Relatively few examples include all of these options, so shoppers should decide before shopping which features are likely to be most important in their unique situation.
Vents
Vents are generally small openings in discreet areas of the leathers, held together with fine, breathable materials, which allow the garments to breathe. Since leather is not very breathable otherwise, without vents it can quickly become uncomfortable to wear, especially in warmer weather. In some cases, these vents may need to be opened manually, using either a zipper or other opening mechanism.
Neck Support
Some men's motorbiker leathers are manufactured with slightly high, slightly stiff collars which act as neck support in the event of a collision or crash. This can greatly reduce the likelihood or effects of many crash-related neck injuries. Shoppers are strongly encouraged to try on jackets which feature neck support with their helmets on so that they can accurately determine if there is any interference between the two.
Winter Lining
In winter or colder weather, warm lining in leathers greatly reduces wind chill and discomfort. Such linings can also help with laundering and extending the life of the leathers. Many manufacturers of men's motorbiker leathers provide linings which are easily removable in warm weather.
Reflective Strips
Reflective strips are often placed at key areas on leathers to help other motorists see motorbikers more easily in the dark. These can be life-saving additions to leathers, and are often found in a wide variety of colours and patterns. However, reflective strips are also generally easy to add to an existing jacket which does not feature them.
Padding and Armour
Not all leathers feature protective padding or armour, though they are highly recommended. While the most common type is generally a hard plastic armour with a small amount of foam padding, this is also the least effective variety, as the hard plastic does little to distribute the impact away from the wearer. Instead, shoppers are encouraged to find leathers which feature CE certified foam padding. CE certified padding has been tested, rated, and approved by the European motorbiker armour grading agency, and is likely to offer the maximum protection to its wearer.
Buying Men's Leathers on eBay
Buying men's leathers on eBay is quick and easy, even for those who have relatively little experience shopping online. First, go to the eBay home page or any of eBay's internal pages, and find the search bar located there. Click it, and begin typing the words which collectively describe the type or variety of men's leathers you are interested in purchasing. Some good examples include "men's black motorbiker leathers" and "men's leather motorbike trousers". When you have finished typing, click "enter" to view a list of those items which match your search terms. You can then opt to organise the listings based on various qualities such as price, location, or brand.
Contacting a Seller
To contact a seller, simply browse through the item's listing page until you come across the "Ask a question" link. Clicking this link guides you through the process of communicating with an item's seller to ask questions pertinent to the item or request additional photos.
Conclusion
When purchasing men's motorbiking leathers, shoppers should take great care to inspect the leather quality of the garments. Many that are advertised as leather may in fact feature only synthetic leather, which features only a fraction of the wind-blocking and protective properties of true leather. For those wanting the maximum in safety, suede, full-grain, or top-grain leathers are all highly recommended. Shoppers should also familiarise themselves with the different aesthetic styles often seen in leathers, and make the best selection for their tastes and styles. It is highly recommended for individuals new to the sport or who ride motorbikes with a high-cc engine to purchase leathers with reinforced safety padding or armour.
A full set of leathers can easily cost shoppers several hundred pounds, and in some cases, even more than that. To help circumnavigate these high initial costs, shoppers are encouraged to look for leathers at online venues such as eBay. Not only does eBay offer leathers at prices often cheaper than retail, but it often exhibits a massive selection of options.