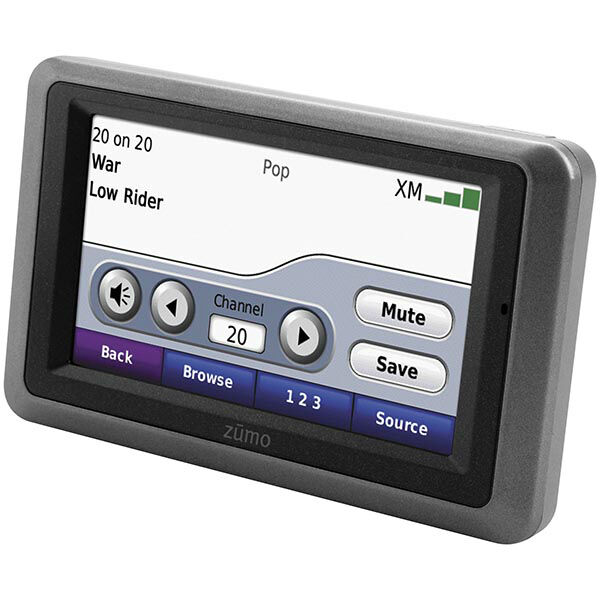 While driving a car can instill a sense of freedom in anyone, one of the easiest ways to feel trapped is to get lost while driving. Luckily, modern technologies make it possible for any driver to find his or her way even in unfamiliar areas with the use of satellite navigation systems, which are also known as sat nav or GPS.
Many new cars come standard with this technology while most older cars do not. This means in order to take advantage of all that sat nav has to offer in an older car, a new system needs to be purchased and installed. These systems are available for purchase from automotive accessory retailers and online from eBay. Having a good sense of one's surroundings and being able to find the fastest and safest route between two points is key to successful navigation. The right fixed sat nav system, which not only fits within the motorist's budget but also has all the features he or she needs, can truly be a lifesaver.
Choosing a Fixed Sat Nav
While the reasons for having a sat nav in any car are obvious, there is still the matter of deciding upon a fixed sat nav or a portable device. A fixed sat nav is one that mimics a system that would otherwise be built-in by the car manufacturer. The screen is generally much larger and is placed on the dashboard of the car.
On the other hand, a portable sat nav snaps into a mount inside the car, which is usually affixed to the windscreen and can be transferred easily between vehicles when necessary. Portable sat navs also tend to be considerably less expensive than their fixed counterparts. There are many reasons to choose a fixed sat nav, including an increased screen size and better Bluetooth pairing, but ultimately the decision is up to the driver.
Fixed Sat Nav Hardware Features
Once a driver has decided that a fixed sat nav is the right choice for his or her vehicle, it is then time to decide among the variety of types, styles, and brands of fixed sat nav systems that are available. The hardware capabilities of the sat nav system are certainly a good place to start when comparing different models.
Screen Size
Being able to successfully use a sat nav is a matter of being able to multitask. Even the most attentive driver must pay attention to multiple things at once when his or her sat nav is giving directions. This is why having a screen that is large enough to see without taking one's eyes off the road for an extended period should be a key consideration when choosing the best fixed sat nav.
Smaller screens may take up less dashboard real estate but can be more difficult to see and therefore less useful when driving. On the other hand, a screen that is too large may be distracting when not in use. The driver should be able to read and understand the sat nav's maps at a glance for best results.
Voice Commands
The voice command feature of a sat nav system is also an important one. This is the technology that allows the system to read out driving directions to whatever location the driver chooses. Some voice command systems are more detailed than others. For instance, some give only one direction at a time, such as "turn left in one mile" while others read out longer strings of directions, like "turn left in one mile and then take the third right turn". It is up to the personal preference of the driver as to what type of directions he or she prefers.
Fixed Sat Nav Software Features
While the hardware features of a sat nav system are certainly an integral part of its operation, so are the various software capabilities. After all, without the sat nav software, the system would not be able to provide maps or directions at all. When shopping for the best fixed sat nav for any driver, it is important to keep the software functionality in mind.
Mapping Information
Every sat nav system has mapping information as part of its software. Depending on where and how a driver intends to utilise his or her system, different mapping information may be necessary. Some sat nav maps only include maps of the U.K., which for many drivers may be perfectly acceptable. However, other drivers take their cars into other parts of Europe, in which case mapping software that includes roadways in both the U.K. and the rest of Europe are extremely helpful since otherwise the sat nav is useless once the driver leaves the U.K.
Map Updates
Despite the fact that most people drive over the same roads to and from their home each and every day, there are actually many changes to roads and highways every year. As such, it is a good idea to make sure that any sat nav software is able to be updated over time. For a fixed sat nav system, this usually involves purchasing update CDs or DVDs in order to load current maps. The best fixed sat navs make it easy and affordable to update the maps on a regular basis.
Traffic
Another useful feature of some sat nav systems is the ability to convey real-time traffic information. This is a way that a sat nav system can help even when a driver is travelling on familiar routes. Traffic functionality means being able to tell whether or not there are any major accidents or delays. This feature can even suggest alternate routes when appropriate. People who travel often in high-traffic areas can benefit greatly from this sat nav feature.
Other Fixed Sat Nav Technology
As with most consumer electronics, there are both very basic sat nav systems and those that offer even more features. While added features generally mean an increase in price, they can also mean an increase in effectiveness and convenience. Depending on the priorities of the driver, some of these other technologies may be worth an upgrade.
Bluetooth
Being able to pair a sat nav system using Bluetooth technology can be very convenient. Bluetooth functionality means that it is possible to use the sat nav speakers, which may or may not be the same as the car's speakers, to play music or even take hands-free calls from a cellular phone while driving. While this feature may be nice to have for some, others may find it indispensable.
Emergency Assistance
Some sat nav systems come with an emergency roadside assistance feature. It may be necessary to subscribe to the service, or it may come standard with the cost of the system. Either way, this feature can help contact emergency services in the event of an accident or other events that requires help. This can be a truly valuable feature since in a true emergency, it may not be possible to contact services any other way.
Fixed Sat Nav Brands
Although satellite navigation has been available for quite some time, it is still not as widespread as some other automotive technologies. This means that there are not as many brands that offer this type of technology as there are for other car accessories. The following table compares a few of the most popular sat nav brands as well as their features and drawbacks.
| Brand | Pros | Cons | Price |
| --- | --- | --- | --- |
| | Wide array of information displayed at once | Interface not as aesthetically pleasing or easy-to-read | $$ |
| | Easy-to-read navigation and maps | Less accurate traffic information | $$$ |
| | Attractive casing; buttons are easy to find and use | Touchscreen not as responsive | $$ |
It is important to keep in mind that even within the same brand, prices can vary widely between different models. While responsiveness, ease of use, and aesthetic factors should all be considered, the best sat nav for the job is also be within the budget of the driver.
How to Buy a Fixed Sat Nav System on eBay
Once you have determined exactly what features make a fixed sat nav the best one for the job of navigating you in your car, you can begin searching and shopping for that perfect sat nav on eBay. In order to find fixed sat nav systems, you can use the search box on any page of the site. Enter "sat nav" or "GPS" for very broad results that you can then narrow down using the eBay filters.
Because a fixed sat nav needs to be installed in the car once purchased, it is important that the condition and compatibility of the system are determined before completing your purchase. For instance, you need to be sure that the system fits into your specific dashboard securely. Read the listing thoroughly and be sure to take into account any measurements that are provided. If you are still unclear as to the size of the system, you can easily send your question to the seller using the eBay interface. Having all of the facts about the sat nav before you complete your transaction means that you are able to feel the utmost confidence when you do finally make your purchase.
Conclusion
At one time, getting proper directions to a new address or area meant either pouring over a paper map that was difficult to make sense of or pulling over to ask directions from a stranger. With sat nav technology, both of those awkward situations can be a thing of the past. However, the first step to being able to use sat nav to find one's way through unfamiliar terrain is to actually obtain a sat nav system.
The best fixed sat nav system for one person is not necessarily the best for another. For instance, some people may plan on taking their car all across Europe or even to North America in which case they need maps for those regions. Other drivers may stay only in the U.K. and therefore only require U.K. maps for their routines. Doing proper research and determining which features and technologies are most important is the best way to find and purchase the best sat nav for the job, no matter what job that ultimately is.