Premier produces some of the world's finest drums and percussion equipment. Originally made for marching bands and orchestras, Premier designs drums for jazz, rock, big band, classic, and symphonic musicians. From their exclusive made-to-order "One Series" to the "Olympic Series" for aspiring percussionists, Premier drums let any drummer rock out and produce professional sounds.
One Series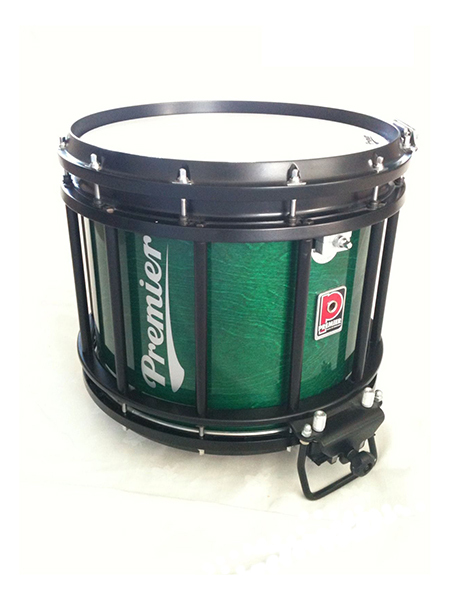 From Premiers' British Collection, the One series is a one-off design made to the exact specifications of the buyer. The design is never repeated, and buyers are guaranteed anonymity. Made from the finest of materials, with veneers of beautiful wood, the One Series drums are works of art. Buyers can purchase entire drum kits or stand-alone Premier snare drums from this exclusive line.
Elite Series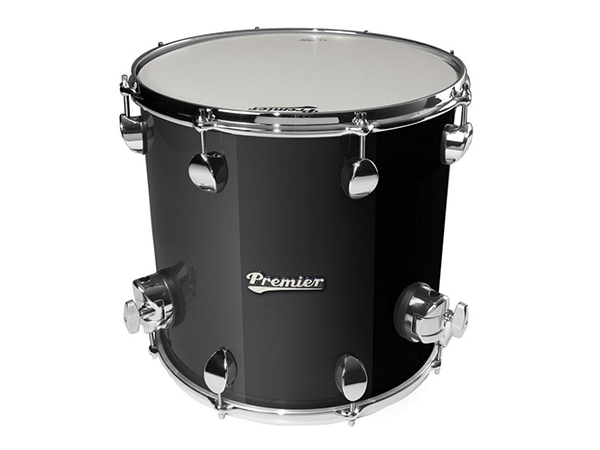 Designed for professional percussionists, the Premier Elite series holds the reputation as one of the best sounding drum kits according to sound engineers. Premier Elite drums are made with a choice of skins, allowing drummers to customise the type of sound produced. Made from 7-ply shells, they produce exceptional resonance in a stunning style.
Vintage Series
The Vintage series recreates the smooth, deep sounds of the swing and early jazz eras. The toms have a thinner 6-mm shell, enabling longer resonance than other drums. They are designed with smaller reinforcement rings and greater skin-to-shell contact, resulting in distinct, warm tones. These vintage Premier drums are made from a birch inner core, an inner mahogany ply, and coated with either African mahogany or sapele pommele, a relative of the mahogany tree.
Spirit of Maiden
Premier builds custom drum kits for Iron Maiden's drummer, Nicko McBrain. The band officially endorses limited edition Spirit of Maiden drum sets, an affordable drum kit for aspiring rock percussionists. The kits are loaded with Iron Maiden branding and special touches. The iconic mascot "Eddie the Head" features on the drum kits, as do silver-embossed Iron Maiden badges, and signature lettering. The complete kit comes with two power toms, a 16-inch floor tom, a bass drum, and a signature snare drum.
Olympic Series
The Premier Olympic series suits drummers of all abilities and all ages. For instance, the powerhouse drum range is designed for starter drummers and delivers excellent sound and quality. It comes in two kit options differentiated by the size of the Premier floor tom and Premier bass drum. The Olympic series gives you a choice of three lacquer finishes and four configurations. Increasing the value proposition, it also includes a stand, cymbals, hardware, sticks, and seat for the aspiring drummer.