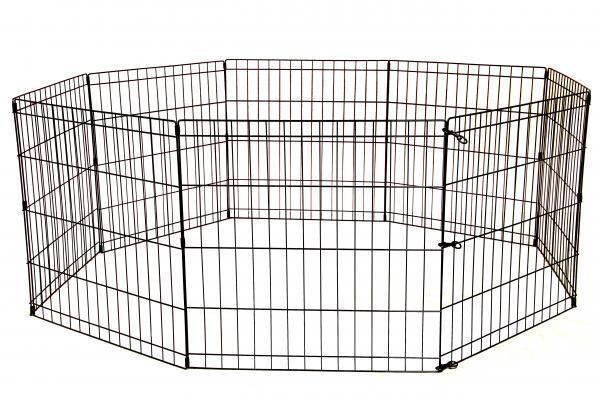 When you first own a dog, a crate is best way to keep it out of harm's way. Dogs are inherently den animals, so this is a wonderful solution. A variety of dog crates are available, and you should choose the style and material according to where you plan to use the crate.

Purpose of Dog Crates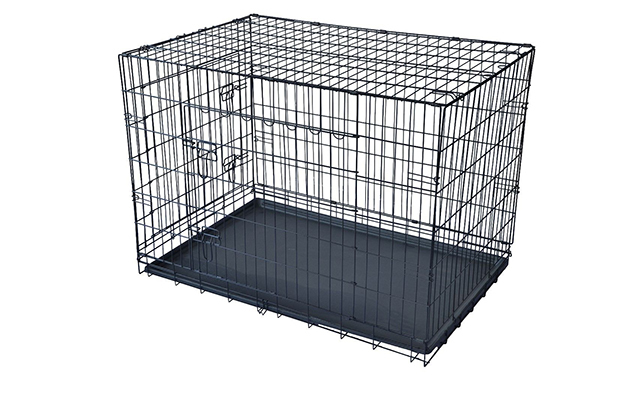 Dog crates keep your animal safe, whether your pet is alone in the house or travelling with you and your family. When new puppies are not being supervised, use a dog crate to protect the animal, as well as preventing damage caused by a bored and curious hound. Use a small dog crate when you bring your puppy home in order to allow it to become familiar with its new surroundings and to housetrain it. While driving, a car dog crate keeps your pooch from jumping out of a window or getting underfoot. Airlines require all pets be contained, whether flying in the cargo hold or in a cabin. If you are visiting the vet, a dog crate helps to keep your pet protected and separate from other animals.
Types of Dog Crates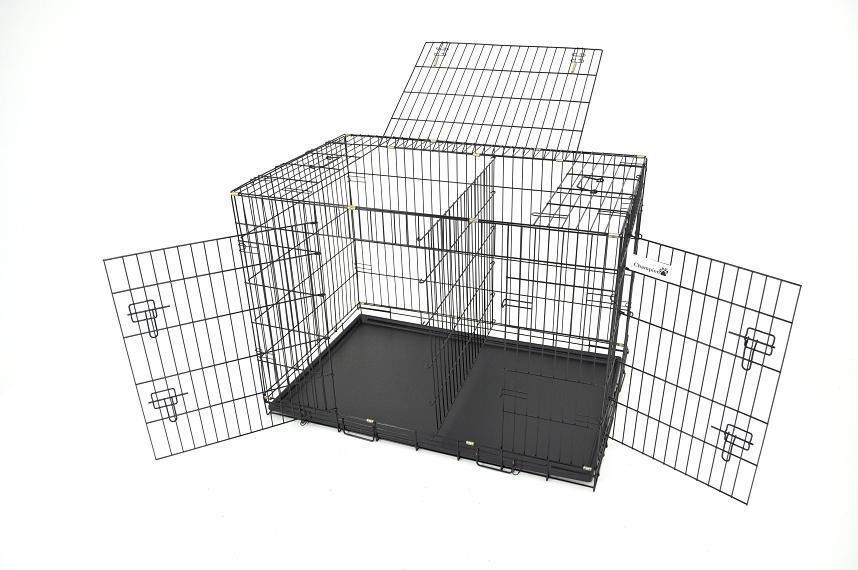 You can find the right crate for your breed of dog from a full range of large and small crates in a range of materials. A wire crate in a contained area, such as a car, offers plenty of air circulation in warmer weather, while keeping the dog safe. Fabric crates are handy if you need to have a "pop-up" crate in a hurry. If you want an item that looks good in your home, choose a wicker crate. Wood crates in the form of doghouses work well for pets that are kept outdoors. For those that travel regularly with their dogs in the car, there are sloping crates designed for a hatchback or four-wheel drive. If you plan to fly with your dog, most airlines require airline approved travel crates.
Tips for Keeping Your Dog Happy in its Crate
While many dogs are comfortable when they are in crates, there are still a few pet supplies that help your pet from becoming bored. Put a favourite stuffed animal in the crate, which gives your pet a sense of security. A treat or rawhide chew is especially helpful for younger dogs, and you must always ensure that there is plenty of fresh cool water available. Finally, because dogs are den animals, they like a quiet dark place to sleep, so put your crate in a quiet location and add a cover, if necessary.