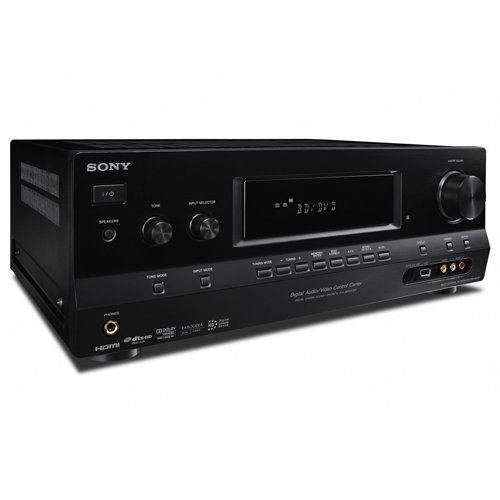 A digital receiver is required to receive digital television signals and transmit them on the television's display. The days of analogue television signals in the UK are over, and all television programmes are broadcast by way of digital signals only. While many newer televisions readily accept these signals, there are still a number of older and functional televisions that are not equipped with a digital tuner. Fortunately, there are a number of digital receivers available that can be used with all types of televisions. No matter what type of television a person has, there is a digital receiver to go with it.
Shopping for a digital receiver can be a bit of a challenge for those who are not familiar with this new technology. With so many types and options to choose from, it's easy to get lost. Shopping online gives people the opportunity to compare the various digital receivers to find just the right one. When shopping for a digital receiver, a shopper needs to consider the various types of receivers and their functions and evaluate the multiple features they offer. eBay is a place to shop online for all types of digital receivers to meet anyone's needs.
About Digital Receivers
Consumers use digital receivers to receive television signals from satellite, cable, or free-to-air services. Digital signals provide a much clearer picture, with less interference. The digital signal from the source is transformed into a picture on the television so that viewers can watch all of their favourite shows. The receiver is usually in the form of a set-top box that doesn't take up much room in the user's home. New receivers are only available in digital format. This is because during the 2010 to 2012 digital switchover all analogue transmissions were halted.
Types of Digital Receivers
Digital receivers can refer to several different types of set-top boxes. When shopping online for a digital receiver, it is important for shoppers to know what they need and what to look for. Understanding the differences between the different types of digital receivers helps a shopper make informed decisions and find the best deals on receivers that meet their needs. The type of receiver they require depends on the type of television service they have as well as the type of television they own. The main types of digital receivers are satellite, cable, Freeview, HD, and TV recorders.
Satellite Receivers
Digital satellite receivers are required for customers who have satellite television service. The set-top box connects to the satellite dish on the outside of the home to receive the signals and change them into pictures on the screen. In order to receiver premium channels and channels from all over the world, customers must subscribe to services offered by a satellite company like Sky. A separate receiver is required for each television in the home.
Cable Receiver
Digital cable TV receivers are similar to satellite receivers except that the signals are sent and received through cables rather than from the satellite dish. As with satellite, cable customers must have an active account for service with the cable company in order to view the channels. A separate digital cable receiver is required for each television in the home. Unlike satellite, a receiver is not necessary in order to receive cable channels, but the selection is limited without it.
Freeview Receivers
Freeview is the free-to-air service in the UK. Viewers can watch multiple digital channels over the air without having to pay for the service. Many new televisions are equipped with a built-in Freeview tuner, but older televisions do not have this tuner. Because analogue signals are no longer broadcast, these televisions require Freeview digital receivers in order to receive digital signals.
HD Receivers
HD digital receivers allow viewers to watch their favourite movies and television shows in high definition. These devices are different than standard receivers and so are more expensive. Fortunately, once the HD receiver has been purchased there are no additional service costs associated with viewing HD shows and movies. The difference between the two receivers is that the HD receiver enhances the signal before sending it to the television. While these receivers will work with standard televisions, they do not improve the picture quality on a standard television.
Digital TV Recorders
Some digital receivers are equipped with a TV recorder and a large hard drive. This enables customers to record live TV and watch it at a later time. Depending on the amount of storage space on the digital TV recorder, viewers are able to save hundreds of hours of television on their set-top boxes. Some digital TV recorders are also equipped with a USB connection or SD card so that users can view their recorded shows on computers or other compatible devices.
Features to Consider When Choosing a Digital Receiver
Once the shopper has determined what digital receiver they need, they can start evaluating the various features. With so many different options to choose from, the choices can become overwhelming. Fortunately, shoppers can look past brand and appearance and focus solely on a few features that set the digital receivers apart from each other. When shopping for a digital receiver, some important features to consider are the resolution, hard drive capacity, condition, and price.
Resolution
The resolution of a digital receiver refers to the pixel count of the image. For HD receivers, the resolution is likely 1080p. This means there are 1920x1080 pixels on the screen. This is also referred to as Full HD. Shoppers should look for an HD receiver that matches the resolution of the television they are connecting it to. Purchasing a digital receiver without HD capabilities for use with an HD television means that viewers will not get the most out of HD programming and their HDTV. In contrast, purchasing a receiver that does have HD qualities and using it with a standard television has no added benefit. It would not be worth the additional investment.
Hard Drive Capacity
Digital recording is a feature common to many types of digital receivers. Older and less expensive receivers have smaller hard drives while HD and newer receivers have larger hard drive capacities. Shoppers should look for receivers with TV recorders that match their needs. Smaller hard drives (100 GB or less) can hold about 50 hours of digital programming. Larger hard drives (200 GB or more) hold more than 100 hours of digital programming. People who have large recording needs are able to find digital receivers with TV recorders that have hard drives of 1 TB or larger. These are often the most expensive.
Condition
Digital receivers can be purchased or leased directly from the television service provider, or they can be purchased from other retailers and sellers. When shopping online, people can find a large selection of used digital receivers. These are often more affordable than those purchased from the television company. Shoppers do need to evaluate the condition of the receiver before making a purchase to ensure that it is worth the investment. Older models of digital receivers are often posted for sale online, and while they may still work, they might be lacking some of the latest features.
Price
When shopping online for a digital receiver, it is extremely important to evaluate the price to ensure that the shopper has found a good deal. The price of the digital receiver should be comparable or lower than the price from the television service provider. Additionally, the price of the digital receiver should correspond to its condition. Digital receivers that are like new will have a higher price than those that show signs of wear and tear. Lastly, the digital receiver should fit within the shopper's budget. With so many brands to choose from, there is a quality digital receiver to fit into anyone's budget.
How to Buy a Digital Receiver on eBay
Shopping online is an easy way to compare digital receivers without having to run all over a shop or listen to the biased opinion of a salesman. eBay is the world's largest online marketplace, with thousands of digital receivers to choose from. Additionally, because all items are being sold by private sellers, more items are being listed on the site all the time. When shopping for a digital receiver on eBay, searching for and refining search results are key to finding the best deals.
Searching for Digital Receivers
To get started with your search for a digital receiver, use a basic keyword search. In the search bar, type 'satellite TV receiver' to find all listings that match those keywords. You can select a specific category if you want to focus your search in one area, or you can search the entire site. Be careful not to be too specific in your initial search, since this will greatly limit the number of listings that are returned.
Refining Search Results
You can refine the listings to reduce the number of search results and only show those that match what you're looking for. Select the type, brand, condition, resolution, or price range of the digital receiver you're looking for. Additionally, you can sort the listings by price, distance, or relevance so that the listings that most closely match your search are pushed to the top for easier viewing.
Conclusion
People who wish to watch digital television and record live programming need to invest in a digital receiver. It is especially important for people who have older televisions that are only equipped to accept analogue signals. Since the forced switchover between 2010 and 2012, all television signals are now broadcast digitally. Fortunately, there are many digital receivers designed to work with new and older televisions alike. Finding the right one to suit the customer's needs is simple as long as they know what to look for. With so many different types of digital receivers to choose from, shoppers first need to learn about each type of digital receiver to determine which device they require. Then they are able to compare and evaluate the features to see which ones are worth the investment. Shopping online allows people to see a wider selection of receivers as well as compare them more closely. eBay is one such marketplace that has a huge selection of new and used receivers to meet anyone's needs and budget.