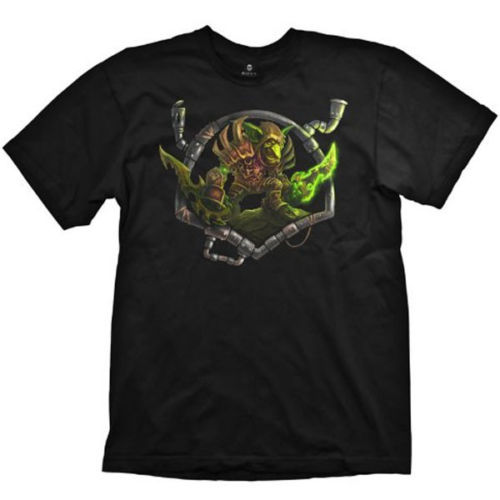 Gaming merchandise , whether it is in the form of a video game console or a figurine, can add a good deal of fun and entertainment to a child's life. Children dedicate a lot of time and energy to playing video games, and it forms a central part of kids' culture these days. Of course, purchasing all the equipment and accessories that go along with gaming can become quite expensive for parents in the grand scheme of things. The initial hardware needed can be an investment, and then kids often want more and newer games on a constant basis.
Knowing how to find and purchase affordable gaming merchandise can be very important to parents because it can help them save large amounts of money over time. It can also benefit parents to understand some of the better retail options for finding discounted and affordable merchandise. Offline retailers may have a range of choices available, but they do not always offer the best options for price-minded consumers. For this reason, parents who are looking for cost-effective gaming merchandise would do well to learn about shopping on the Web on aggregator sites like eBay.
Understanding the Marketplace for Gaming Merchandise
One of the best things parents can do for themselves before buying gaming merchandise is to understand how the world of merchandising for video games works and what types of items are typically offered in this space. Nothing can waste money faster than a parent not understanding what a child wants or what he or she might expect from a purchase.
Figures
Video game figures or figurines are one of the main types of non-game merchandise found on the market. Just as with comic books and movies, these action figures provide kids with a way to act out and tangibly experience the world of a video game. These items are typically moulded plastic or rubber, and they feature characters from video games in action poses. Some kids may want new-in-box figurines to display as collectors' items, too.
Plush Toys
Not all video games are doom and gloom action games. Especially when it comes to Anime-style games, a good number of toys associated with video game merchandise more closely resembles stuffed animals than they do action figures. These plush toys give younger children an especially great way to interact with the world of video games. They can decorate a child's room and even provide something soft for a child to lean against when playing a game.
Apparel
Many children also like to wear apparel associated with their favourite games. This can come in the form of ahoodie, a T-shirt, or even a snapback or baseball-style hat. Other apparel accessory items in the marketplace include buttons for wearing on a jacket or bag or a bracelet or other fun piece of jewellery. Video game apparel items have little collectable value, but they give children a way to advertise and share their love for a game with their peers.
Room Decor
Video game merchandise is also available that can be used to decorate a child's room. These items range from wall posters that illustrate a game's cover art or characters from the game to bedding sets and other domestic pieces of decor, such as lamp shades and rubbish bins.
Hardware and Software
Of course, no gaming experience is complete without the hardware and software needed to play the games. Game consoles are the most central items in any player's collection other than the video games themselves. Some of the most prominent brands on the market when it comes to game consoles includeNintendo,Sony, and Xbox. Consult carefully with children when purchasing consoles, as this can affect their styles of play and the types of games they can play.
Cost-Effective Purchasing Techniques
Parents in the market for affordable gaming merchandise can leverage a number of cost-effective techniques during the purchasing process. Making these choices can allow a parent to get a child the merchandise he or she wants at a fraction of the usual price.
Buying in Bundles or Collections
Buying single items is not always a cost-effective choice when it comes to merchandise. Since most gaming merchandise involves individual items that are part of a larger collection, as with figurines, for example, one of the wisest choices parents can make is to look for bundles or even entire collections to purchase. In the aggregate, buying in bundles can extend some significant cost savings to a family's budget.
Bundles are typically offered by private sellers who are selling off a large collection in chunks. Since collectors value their items, these offerings are usually in good shape and worth the investment. Sometimes merchandisers also market materials in bundles. A video game, for example, might be bundled with an accessory bit of merchandise taken from the narrative of the game. Look for any and all options that combine multiple pieces of merchandise into one purchase.
Buying Used Consoles
Consoles are not items that need to be new in order to function well. Much like a car, if a console has been well maintained, it is perfectly capable of performing well in used condition. Given the rapidity with which console technology evolves, investing in a brand new, ridiculously expensive console may lead to a parent investing in yet another brand new and expensive console a short time down the road.
Parents can look for used consoles easily in the world of online retail. Avid gamers are always looking to recycle older consoles, and they tend to keep these units in good working order. A used console runs about one-third of the price of a new model, which means it offers parents sizable savings on one of the most expensive items related to gaming.
Buying Used Video Games
The software needed to play on game consoles is also a good item to purchase on the used market. A child, of course, might want the latest and greatest bit of software if his or her friends are playing it, but buying used video games can be a great way to supplement a collection and ensure that a child has options and does not get bored. As with consoles, used video games tend to remain in good condition throughout their use and their transition to the used marketplace. Parents should communicate proactively with a seller and also ask for images of any disc media to confirm the quality. If a game has been handled carefully, there is no reason that a used game cannot function as well and efficiently as a brand new item.
Buying Online
Looking for and purchasing items online is one of the strongest cost-saving moves a parent can make. The online marketplace for video game merchandise is a dynamic place that offers a wide range of options as well as a wide range of prices, and parents can quickly and easily comparison shop to find the best deals.
Buying Video Game Merchandise on eBay
Utilising aggregator sites like eBay can be one of the most cost-effective purchasing decisions a parent makes. The online retailer is one of the best options when it comes to comparison shopping and weighing a wide range of choices. If you have never been to the site, you notice when you first visit that it features a search bar on every page. Use this search interface to run a search for the items you have in mind. The site also offers ways to filter a search further to additionally refine the process. To get an idea of all the various types of video game merchandise available on the site, use a general keyword term, such as ' video game merchandise'.
Vetting Sellers on eBay
One of the biggest advantages of shopping on eBay is that you can also evaluate any seller with whom you come into contact. This can be a very useful tool when you are trying to determine whether an item is right for you and your child. If you are looking at a listing and it seems appealing, click on the seller's highlighted name. This takes you to the seller's page, where you can look through past listings and customer feedback to determine if a seller is likely to provide what you need and expect.
Conclusion
Buying video game merchandise for a child does not need to be a bank-breaking experience. While many of these items can be on the high end of the price scale, there are several techniques parents can use to ensure that they keep costs down when shopping for this merchandise. Looking for quality used items is one option to consider, as well as making sure that they know exactly what a child has in mind before investing in any merchandise. Buying in bundles when it comes to items like figurines, video games, and accessories can also be helpful.
Shopping in the world of online retail is another cost-effective choice parents can make. One of the better options in this respect is the online aggregator eBay. Parents can run a search easily on this site and begin looking through a large catalogue of options for video game merchandise. It takes a little effort, but it is possible for parents to find great deals on exciting gaming merchandise their kids are destined to love.