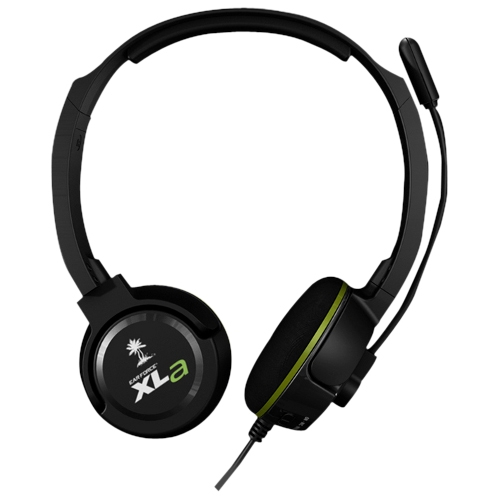 Video game systems continue to become more and more popular with the passage of time; this is particularly true amongst kids. As gaming consoles continue to evolve to capture the newest technology, so do the accessories that accompany them. One of these popular accessories is the gaming headset. To make the experience more realistic and enjoyable, kids now have the option of using headsets to communicate with other players and enhance the audio performance. As a result of the popularity of kids' headsets, there is a demand for affordable and versatile options for all types of gaming consoles.
Affordable headsets for kids are available at electronics shops, game shops, and online at eBay. As parents look for affordable headsets for their kids or as a gift for another's kids, there are several issues to consider. Furthermore, parents should consider who is using the headset, as well as which models of affordable headsets are available for kids.
Headsets vs. Headphones
Some parent consumers may not understand that there is a difference between headphones and headsets when it comes to gaming consoles. Headphones are used simply for audio purposes. However, headsets allow for wireless communication with other users, as well as provide audio. Further, headsets have the capability of providing stereo sound, while headphones lack that feature. Lastly, headphones are not always adaptable for use with a gaming console. These are just a few issues that parents should be aware of so that they understand for which specific product they are shopping.
Things to Look for in Affordable Headsets for Kids
There are a couple of issues for consumers to consider before shopping for affordable headsets for kids. All of these considerations help buyers ensure that they are purchasing the proper headset.
Ease of Use
One of the most important elements to consider when shopping for affordable headsets for kids is the ease of use of a particular headset. Kids' headsets vary in complexity, and often have an array of different features. Consumers shopping for beginner gamers or young kids should ensure that the headset is not going to be overly complicated to set up or have more pieces and parts than the game console, itself.
Comfort
Another important factor when shopping for kids' headsets is comfort. Again, the buyer should take into consideration details about the kid who is planning to use the headset. Some children spend long periods of time playing video games, and as such, the headset should be comfortable over an extended period of time. Typically, a headset that sits around the ears, instead of on the ears, provides a more comfortable experience. A gaming headset should not force the wearer to take off the headset after only 30 minutes of use.
Sound Quality
There are two factors that go into determining the quality of kids' headsets. First, some kids' headsets are capable of surround sound, making the audio experience more pleasing. Surround sound is typically available in 5.1 and 7.1 digital. Second, some kids' headsets also offer noise-cancelling capabilities . This is especially helpful for kids who play video games in busy or noisy areas of the home. Both of these sound quality features should be considered when shopping for affordable kids' headsets.
Compatibility
Consumers should also consider the compatibility of the headset with the particular gaming system or systems with which the headset is used in conjunction. This becomes more complicated if a consumer owns multiple gaming consoles. Additionally, some kids' headsets are not only compatible with gaming consoles, but also with other electronic devices, such as PCs, Blu-ray players, and MP3 players. Purchasing a kids' headset with compatibility across multiple devices makes headsets more affordable in the long run.
Wired vs. Wireless
Another issue to consider is how concerned a consumer is about clutter. Affordable kids' headsets come in a wired or wireless option. While wired options are typically the most affordable, wireless options are still budget-friendly. Considering that a wireless headset prevents clutter and tangles, often, parents like wireless headset options particularly for kids who are prone to leaving their toys and other items on the floor.
Safety
Finally, parents should consider their children's hearing safety when determining which affordable headset to purchase. Children, especially, tend to like items that are bigger, better, and louder. Particularly for kids who spend long periods of time tuned into their game console, headsets with volume-limiting capabilities are a good option to consider. Volume-limiting functions ensure that the volume stays in a safe range for children's ears, even if the volume is turned up by mistake.
Who Is Using the Affordable Headset?
One of the most important issues to consider when looking at a kids' headset product itself, is thinking about who is going to be using the kids' headset. In order to purchase the appropriate kids' headset, subjective factors also need to be taken into consideration.
Age
One of the issues that a parent should consider when looking for an affordable kids' headset is the age of the child for whom the headset is intended. As a general rule of thumb, the younger the child, the more simplistic the headset should be to assist with the ease of use. Further, the younger the child, typically the smaller the headset should be to provide an appropriate fit.
Skill Level
Another element to consider when looking for kids' headsets is the skill level of the kid for whom the headset is intended. There is a wide range of features available on a range of different kids' headsets. For the beginning gamer, a more simplistic headset is more appropriate. However, as the experience level of the child increases, a parent should take this into consideration when purchasing a kids' headset. Sometimes skill level is commensurate with age, but this is not always the case.
Various Users
Another factor that a parent should consider when looking for an affordable kids' headset is whether the headset should be suitable for multiple users. When this is the case, the consumer should consider purchasing a kids' headset that is appropriate for varying levels of skill and age. When dealing with a headset that is likely to be used by more than one person, the parent consumer should err on the side of purchasing a simpler kids' headset.
Comparison of Different Models of Headsets for Kids
There are several options of affordable kids' headsets available for purchase. The following chart offers a brief comparison of several popular models by looking at compatibility and features.
Model

Compatibility

Features

PC

Various gaming consoles

Volume control

Double, over-the-head earpiece

Razr Carcharias Gaming Headset

PC

Various gaming consoles

Noise-filtering microphone

Extended comfort circumaural design

Size extenders

Extra-soft ear pads

Pilot USA Headset

Sony Playstation

Super cushion head pad

Extra-small headband

Available in various colours

Cyber Acoustics Stereo Headset for Kids

PC

Various gaming consoles

Fit for small heads

Volume control

Leatherette ear pads

Logitech Battlefield Gaming Headset

Various gaming consoles, but particularly for EA Games

Noise-cancelling feature

Microphone amplification feature

Ultra-soft foam ear pads

Rich stereo sound
This is just a small survey of affordable quality headsets for kids available for purchase. This chart should not take the place of individual consumer research to determine which kids' headset is right for a specific child.
How to Buy Affordable Headsets for Kids on eBay
Headsets are a popular accessory for kids who play all different kinds of video game consoles. As a result of their popularity, there are many different models of kids' headsets available for purchase. eBay offers a variety of different affordable kids' headsets from a range of sellers. Perhaps you are interested in seeing which types of Logitech headsets are available for the child for whom you are shopping. Simply navigate to the eBay website portal and type "Logitech kids headset" into the keyword search box. After clicking the search button, a list of options matching that description is populated. You can use this method to search for any brand of affordable kids' headsets. For example, if you are looking for a particular model of kids' headset, such as the Pilot USA headset, you can locate this item using the same process.
Regardless of what you are looking to purchase, eBay provides a forum for buyer feedback for each individual seller. By providing a forum for buyer feedback, consumers can ensure that they are purchasing affordable kids' headsets from reputable and reliable sellers. This is just one way that eBay makes purchasing affordable headsets for kids easy and hassle-free.
Conclusion
Whether playing on the PC or the television, the gaming culture amongst kids continues to grow. As such, kids become more and more interested in accessorising their gaming experience with the right headset. Unfortunately, kids do not always consider some of the important factors that make a headset appropriate for their use; this is where parents come in. Parent consumers should consider a couple of different issues before purchasing an affordable headset for their kids, including ease of use and safety. While not as glamourous as simply considering the outer appearance of the headset, parent consumers should strive to purchase an affordable headset for their kids that is not only "cool", but also safe for extended use.
Additionally, parent buyers should consider the above factors as they pertain to the particular individual who is utilising the headset. A gaming headset that is right for one child may not be the best option for another child. This is particularly true when shopping for kids of various ages and skill levels. However, with the right research, any parent has the tools to purchase an affordable headset that is right for their kids.