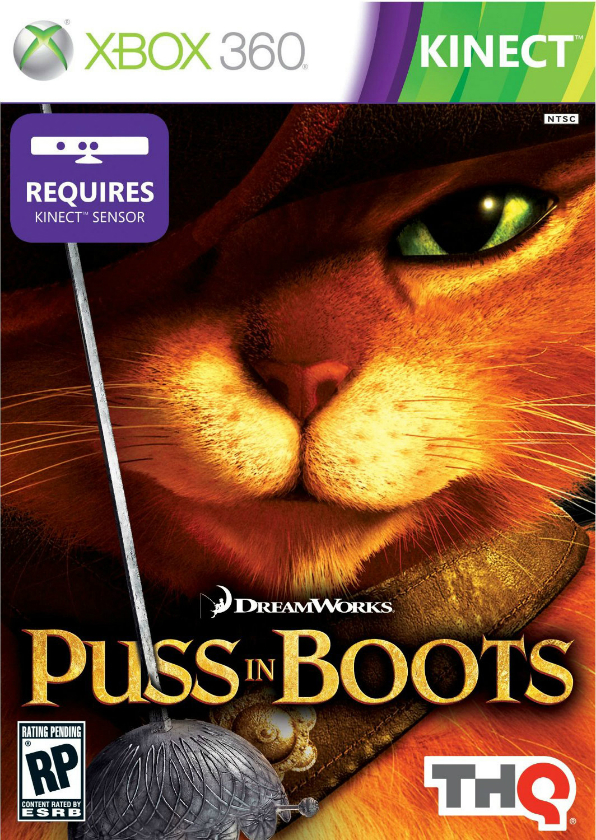 When parents want to buy appropriate video games for their children, it can be a frustrating experience. There are many games out there that may look like they are aimed at young kids, but they are really better for older children or teenagers. Parents can take a few steps to ensure that they are buying the right games for their system, games that their children can play easily and understand, and games which are not too violent or inappropriate for younger children.
Video games are a booming business, and most every family has at least one gaming console, if not more, as well as handheld consoles for keeping children entertained while travelling. Children of all ages love engaging in games, and some games can keep kids entertained while teaching them too. Video games can help improve kids' hand-eye coordination and teach them a bit about healthy competition too. It might be easy to let kids select their own games, but parents need to have a hand in the decision making, so the right games are being purchased. There is a wide variety of games for kids of all ages available at affordable prices on eBay.
Game Consoles
The first thing to check when parents are buying video games for kids is that the game corresponds to the proper game console. There are many types of game consoles these days, and games only work with the console they are created to be played on. There are a few common types of consoles, but parents should keep in mind that some brands of consoles have different models, and these models may have a different assortment of games to choose from.
Microsoft
Microsoft is the brand that manufactures the popular Xbox gaming console, and the Xbox 360 has its own line of games. The original Xbox console, simply called the Xbox, has different games, and though some Xbox games work on the 360 system, some do not, so parents need to check before purchasing to make sure if they wish to purchase a 360 game to play on a standard Xbox console.
Nintendo
Nintendo makes several consoles, so parents need to ensure they are getting the correct games for their particular Nintendo gaming system. There are games for the Nintendo Wii, the newer Nintendo Wii U, and the traditional NES system. These are all unique consoles that must have matching games. Handheld systems are also made by Nintendo, specifically the DS and 3DS systems, which have their own games too.
Sega
Sega game consoles include the Dreamcast, Saturn, Game Gear, Genesis, and Mega Drive. For parents looking for Sega games, there is a separate adapter which can be purchased for some games to be used across systems, but many games can only be used with their corresponding systems.
Sony
There are a few versions of the Sony PlayStation, depending on the year or release. The games should be compatible across systems, but Sony handheld devices have their own games, such as the Vita and the PSP, which have games that can only be played on those devices.
Other Specifics to Consider
For parents who are looking to buy the right games for their kids, the correct game for the compatible console is not the only thing to consider. There are other factors that go into purchasing games that not only include hardware compatibility, but also age rating, game difficulty or ease, game content, and additional peripherals.
Age Rating
The best way to determine if a video game is appropriate for a child is to check the PEGI age rating. This rating is placed on all video games, and tells parents what age group that particular game is appropriate and recommended for. The rating is only based on content, not the ease of playability for the children. Every video game for every console and every system has a PEGI rating, which is provided by Pan European Games Information, and is meant to keep kids safe.
Game Difficulty
It might be hard to tell by the box whether a game is difficult for children or not. Some games that look involved might be strategy involved and may not work for little ones. Kids who are school aged may enjoy more of a challenge, but since it is easy for kids to get frustrated when playing games, it is a good idea for parents to read the game synopsis and find out about the game before purchasing. This way, parents can see if it might be too hard for kids to play, which takes all the joy out of game playing for children.
Game Content
Parents can shop for games by game content. Clearly, a game that has violence, shooting, or scary themes will not work for very small children, and some of these games are even too violent for young teenagers. Parents can get some idea about the game by looking at the images on the front and checking the PEGI ratings, but in the end, it is up to the parents whether or not a game looks like it might be offensive or inappropriate, or simply just a bit too scary for little ones. Horror games are quite popular and many kids want to buy them, but parents may not know that there might be more frightening moments and bloodshed involved in these games than they imagined.
With many of the state-of-the-art special effects being used in video games today, games are similar to watching a movie in some respects, so parents should use the same guidelines they apply to their children watching movies when they are purchasing games. Video games can be just as scary or violent as films can be.
Peripherals Needed
Another thing for parents to look for when they are purchasing games, especially used games, is the necessary peripherals and accessories that might be needed. If they do not come with the games, the parents can purchase those peripherals separately, if need be. There is nothing more frustrating than a child who is ready to play a new game, but does not have the right controller or peripheral item. Examples of peripherals include a microphone for singing games, a gun for shooting games, a special joystick or controller, and specific game components which are created to be used with certain games, such as the magic portal used when playing the game Skylanders on the Wii. When parents are shopping for games, they should check to see that the game does not need any additional items, and if it does, order those at the same time so the children can play the game immediately upon arrival.
Guide to PEGI Ratings
PEGI is the ratings system used to determine the appropriateness of video games in the United Kingdom. Much like movie ratings, PEGI ratings give buyers an idea of what age ranges the games are geared toward, which is solely based on game content such as violence, sexuality, and language, as well as scary images.
Rating 3

Rating 7

Rating 12

Rating 16

Rating 18

This rating means that the game is appropriate for ages 3 and up

This game is suitable for every age, and there is nothing offensive to anyone in a PEGI 3 rated game

A game that has a PEGI rating of 7 is best for kids 7 and up

There may be some scary images that older kids can handle, or partial nudity that is not sexual

A 12 rating is only for players over the age of 12

A games in this range may be more graphic, especially a fantasy game

There may be some mild language

A PEGI rated game that is a 16 only can be played by kids 16 and over

This game may show realistic violence, strong language, and criminal activities

18 is the highest rating and for a mature game, and is only for kids 18 and up and adults

This game is very violent, may be graphic sexually, and may offer scenes with drugs or gambling
If parents chooses to buy a PEGI 18 game for a teenager, there are reasons listed on the actual game that show why the game was given the rating. Parents are able to see if the game is scary or includes bad language, so a more informed decision can be made about purchasing the game.
How to Buy Video Games for Children on eBay
The easiest way to get affordable video games in a variety of genres and for many different consoles is to head to eBay. To narrow down the selection to games that are only playable on your console, navigate to Games and then pick the console you have, such as Nintendo Wii, to only be shown those specific games. Alternately, you can select games by genre, such as racing games or family and kids games, which may be suitable for small children.
Parents may also want to purchase games by rating, so you can select which age range you would like to purchase, to ensure they are family friendly, such as PEGI rating 7 and up or 16 and up. There are many ways to hone in on the games that you want to purchase for your children, to ensure you get the right games that are appropriate and good for your children's age group. If you are buying a used game, talk to the seller by clicking the " Ask a Question" button, and find out if the game is in good condition, and if it has any flaws or scratches.
Conclusion
Everyone loves playing video games, and in modern times, most kids are glued to gaming systems, handheld game consoles, and games on computers and mobile phones. Even parents enjoy the relaxation and fun of playing a game on the Wii or PlayStation with their children, and seeing the children become more confident after completing another level of their favourite game. The only thing parents need to look out for is that games are appropriate and child friendly for the age of the children, as well as the children's abilities and strengths. Some children do better with less complex games, and kids who enjoy a challenge may be able to play more difficult games.
Parents can gauge the appropriateness of a game's content simply by glancing at the PEGI rating, which provides insight into the game's language, graphics, and storylines, and this can help steer parents toward the best games for their children. Parents may be surprised to find that they can get caught up in their children's excitement, and enjoy playing the video games right alongside them.