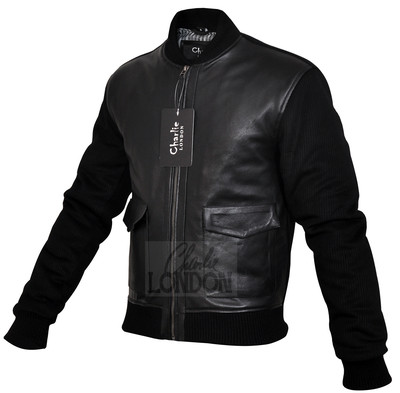 Jacket especially leather jacket is indeed identical with masculinity even though women these days also wearing a leather jacket; still, the image goes to the masculine man. Many people choose leather jacket due to the durability and flexibility as it matches with any kind of outfits such as T-shirt, shirt, leather shoes, sneaker, chinos, or even jeans. Moreover, we all agree if a good quality leather jacket has high durability and last for years to come. Therefore, for some people leather jacket is more like an investment fashion outfit which is never out of date.
This jacket is indeed suitable for any kind of occasion including a romantic event such as Valentine. Giving a perfect Valentine jacket for your boyfriend is a good idea. If you want to give one for the next Valentine; here are some quick guides to choose the perfect Valentine jacket for your boyfriend.
The model – as the trends evolves and change every year, so does the leather jacket. However, there are generally three basic styles of the jacket: leather biker jacket,
leather bomber jacket
, and leather blazer. Each model indeed has a different style and look but look right in a surely different way.
Bomber jacket: also known as the flight jacket; this type of jacket was worn by pilots during the world war who drop bombs. The bomber jacket is suitable for men with wide shoulders since it give the space around the chest area and tight waist.
Biker jacket: this jacket is also known as the rider jacket. The biker jacket is a typical fit on the body and sometimes quite tight. The tight model is originally designed to resist the wind while riding the bike. Therefore, it does not design in the loose model as it will be exposed to the wind. Moreover, this kind of leather jacket also features zippers on pockets and metal trinkets.
Blazer jacket: this is indeed a classic men's jacket which is developed from the original design. The blazer jacket is available in various size and shapes ranging from slim-fit to comfortable wear.
Colors – when giving a
perfect Valentine jacket
for your boyfriend; it is important to consider the color of the jacket. You can decide from his favorite color or for an easier option, choose the neutral colors. The general color for a leather jacket is brown and black which can be paired with any kinds of outfits. Brown gives the impression of vintage and more casual; it suits jeans best. While the black one gives the "macho" look and perfectly match with a business suit. You can also consider your boyfriend's personality to decide the color.
Material – it is important to choose the jacket with high-quality material even though it may costs you a little more. However, it will worth the price since your boyfriend surely cherishes it for a long time. Good material quality will produce good quality jacket which has high durability. Keep in mind not to sway with cheap discount and attractive advertisement in order to get the best jacket for your boyfriend.
Please click on the link to purchase
Perfect Valentine Jacket