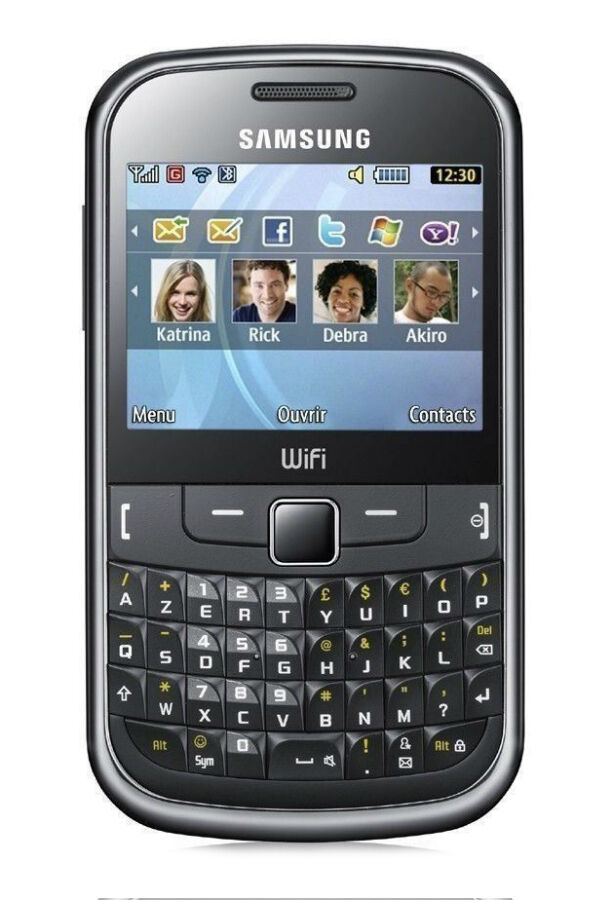 Mobile phone unlocking is one of the most popular prerequisites for purchasing a mobile phone. Unlocking delivers a number of important advantages, though there are also a number of disadvantages. Before a purchase is made, it is necessary to understand exactly what unlocking is, to know the differences between unlocking and jail breaking, and to know the pros and cons in detail. This guide is here to address the most important issues and answer the most important questions when purchasing an unlocked mobile phone.
Unlocked Mobile Phones Overview
Before making a purchase decision, it is useful to understand the basics of unlocked phones:
What Are Unlocked Mobile Phones?
Most new mobiles purchased on 'pay as you go' or contract from a mobile network brand will be locked to that particular network. In other words, only that network's SIM cards will work with the phone (different SIM cards from the same network are compatible in phones locked to that network), and the phone will be blocked from using SIM cards from other networks. Networks do this to keep hold of their customers and to discourage them from moving to other networks. In contrast, unlocked mobile phones are compatible with SIM cards from all of the different network providers. This means that all of the mobile's network-specific functions, such as making and receiving calls and text messages, using data services, etc., will be freely available to use.
Unlocking, Unblocking and Jailbreaking
It is perfectly legal in the UK to unlock a mobile phone. When purchasing a mobile on contract, network providers usually stipulate that the phone cannot be unlocked until the contract has finished. While mobile unlocking is highly popular within the used mobile phone market, there are still many brand-new unlocked phones sold by manufacturers and mobile phone retailers. Jailbreaking is very different to unlocking. What jailbreaking does is change the firmware settings on the mobile to remove various restrictions that might be in place. Some operating systems prevent the deletion of certain files and the downloading of unofficial apps and generally inhibit other aspects of the phone's potential, and jailbreaking is used to circumvent these limitations. Jailbreaking is a legal grey area but a very common practice. Unblocking is also very different to unlocking, and very much illegal. Networks will block phones that have been reportedly lost or stolen; unblocking a phone restores network operability.
Buying an Unlocked Mobile Phone: Pros
These are the advantages of purchasing an unlocked mobile phone:
Universal Network Compatibility
The most beneficial aspect of an unlocked mobile phone is that SIM cards from all networks will work on the phone. More specifically, an unlocked phone will allow any GSM SIM card to be used and will be compatible with all GSM carriers, and SIM cards from different GSM networks can be freely switched with no issues. With the freedom to use any carrier, it is naturally easier to find the right SIM plan at a desired price-point. Different networks have their own extensive array of service plans which will benefit the needs and preferences of some more than others, so it is always beneficial to be able to have the biggest choice of carriers possible. An unlocked phone proves useful in lots of common situations in life thanks to universal network compatibility. If one phone runs out of battery and there is nowhere to charge the phone, an unlocked phone could be just the answer. It is easy to imagine just how important an unlocked phone could be in a difficult or emergency situation.
Changing Networks
SIM-locking is primarily used by networks to protect their investment when issuing the phone on contract, because in this case the customer has yet to pay for the actual handset. But the contract might not end up being ideal, and the network might not offer exactly what is desired. With an unlocked phone, it is simple to choose another cheap SIM and use it for a better rate, and this is especially popular for gaining a cheaper 3G/4G data rate. The ability to mix and match accordingly is always a bonus, and with 4G becoming more and more popular and widespread, this benefit will continue on into the foreseeable future. Remember, however, that any original SIM contract must still be honoured, and there is no way to cancel mid-way through a contract without paying for the phone outright.
Roaming Capabilities
Steep call charges and even steeper data roaming charges are two common drawbacks to using a native SIM in a foreign country. With an unlocked phone, however, it is possible to purchase a foreign GSM SIM for the country in question and take advantage of the much cheaper call and data rates. An unlocked phone does not guarantee 100 per cent that the phone will work in other countries; it also depends on which network frequencies the phone is compatible with, but this tends not to be an issue with modern mobiles and smartphones.
Higher Resale Value
Unlocked mobile phones are highly sought after, and they naturally command a higher price than identical phones which are not unlocked.
Buying an Unlocked Mobile Phone: Cons
These are some of the disadvantages of unlocked mobile phones:
Expense and Mark-Up Fees
There are actually very few negatives involved with purchasing an unlocked mobile phone, and though there are negatives, these are very much outweighed by the advantages. The main con is the fact that unlocked phones are slightly more expensive than unlocked phones. There are many sellers that purchase locked phones, unlock them, and then increase the sale price, and though the increase in price is often minimal, in some cases the unlocking feature may be over-advertised and sold at unfair prices. Locked phones are generally cheaper than their unlocked counterparts when sold by the major carriers and retailers.
Mobile Phone Contracts and Warranty
While it is not illegal to unlock a phone, doing so with a phone on a contract will almost certainly break the terms of the user agreement, especially if the phone has not yet been paid off. This may render any warranty on the mobile void, which will in-turn void any warranties. This is not an issue, however, when purchasing an unlocked phone outright as the phone will not be tied to any contract.
Unlocking Problems
Anyone can unlock a mobile phone with the right know-how and/or the right piece of unlocking software. Some mobile phones can be unlocked for free in a simple set of stages, while others are more complicated to unlock and a professional unlocking service will be required. In the case of the latter, there are third-party software solutions available which can do the same job for free; however, such software often comes with its own potential issues. The software may not be genuine or may include viruses or malware, or it may change highly important firmware settings which affect the phones usability or cause the phone to break completely. To avoid these potential issues, purchase factory unlocked phones. A factory unlocked phone is a phone which has been unlocked professionally by the manufacturer, which insures that the proper unlocking procedures have been followed and the phone will work as intended.
Buying Unlocked Mobile Phones on eBay
To purchase unlocked mobile phones on eBay, the first step is to head to the eBay homepage. Click on Mobile Phones & Communication under the Electronics & Technology tab located on the left-hand side. Then click on the Mobile & Smart Phones to go to the main eBay listings page for mobiles and smartphones. The main listings include both unlocked phones and phones locked with the major network providers; to limit the listings to include unlocked mobile phones only, click on the Unlocked checkbox in the SIM Lock listings filter category. There are plenty of other filters on the listings page which can be used to refine the results further, including Condition (new unlocked phones or used unlocked phones)), Brand (Nokia, BlackBerry, Apple, HTC...), Model, Operating System, Price, Item Location, and Buying Format. Items are available to purchase either in the Auction buying format or the Buy It Now format. Bids are placed on auctioned items by competing customers, while Buy It Now can be used to purchase an item immediately for a pre-set price.
Conclusion
There are both advantages and disadvantages to purchasing an unlocked mobile phone, but in general the disadvantages are circumstantial and in any case far outweighed by the advantages. The extra cost involved with purchasing an unlocked phone is fairly small, and having a phone pre-unlocked is a much better option for the many mobile phone models which are difficult to self-unlock.