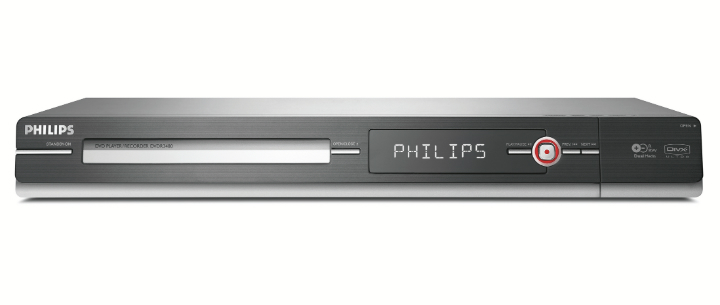 When most people purchase a DVD, they expect to just pop it into the player, scroll through the menu, perhaps watch the previews, push play, and instantly enjoy the movie without any hassles. It is reasonable to expect this, and that is, in fact, how it works with the DVDs that most people buy locally. Unfortunately, though, when buying DVDs online, this is not always how the experience goes.
One reason that playback fails is that the region DVD code on the disc does not match the region code on the player. Some consumers run into this problem when they purchase a DVD from outside of their country. If the codes do not match, it can cause frustration for consumers, and it happens worldwide.
When it comes to the topic of region DVD codes, many people scratch their heads and wonder what it really means and how it affects them. It pops up on every DVD that is listed for sale on the Internet, but few people know what it means when they buy a DVD or how it factors into the purchasing opportunities they have open to them. DVDs and DVD players are readily available in a variety of stores that market consumer electronics, including eBay.
Region DVD Codes
Region DVD codes are set by the manufacturers of DVDs to restrict playback of the discs to only players that are set to that specific code. The regions are numbered from zero to eight. Zero is not an official code, but it is used on some DVDs that are sold without a set code or that include regions one through six. In the U.S., DVDs with region code zero are in the NTSC format, while region zero DVDs in Europe are usually in the PAL format. The other codes are specific to different regions of the world, as shown in the following chart:
| Region Code | Area or Countries Covered by Code |
| --- | --- |
| | American Samoa, Canada, Guam, Palau, Mariana Islands, Marshall Islands, Puerto Rico, Micronesia, United States, and U.S. Virgin Islands |
| | Albania, Andorra, Austria, Bahrain, Belgium, Bosnia and Herzegovina, Bulgaria, Croatia, Czech Republic, Denmark, Egypt, Estonia, Finland, France, Germany, Gibraltar, Greece, Greenland, Hungary, Iceland, Iran, Iraq, Ireland, Israel, Italy, Japan, Jordan, Kuwait, Latvia, Lebanon, Liechtenstein, Lithuania, Luxembourg, Macedonia, Malta, Moldova, Monaco, Netherlands, Norway, Oman, Poland, Portugal, Qatar, Romania, San Marino, Saudi Arabia, Serbia, Slovakia, Slovenia, South Africa, Spain, Sweden, Switzerland, Syria, United Arab Emirates, United Kingdom, Vatican City, and Yemen |
| | Cambodia, Hong Kong, Indonesia, Laos, Malaysia, Myanmar, Philippines, South Korea, Taiwan, Thailand, and Vietnam |
| | Antigua, Argentina, Aruba, Australia, Bahamas, Barbados, Barbuda, Belize, Bolivia, Brazil, Chile, Colombia, Costa Rica, Cuba, Dominica, Dominican Republic, Ecuador, El Salvador, Falkland Islands, French Guiana, Grenada, Guatemala, Guyana, Haití, Honduras, Jamaica, Mexico, New Guinea, New Zealand, Nicaragua, Panama, Paraguay, Peru, Suriname, Trinidad, Tobago, and Uruguay |
| | Afghanistan, Algeria, Angola, Bangladesh, Belarus, Benin, Botswana, Burkina Faso, Burundi, Cameroon, Cape Verde, Central African Republic, Chad, Comoros, Congo, Djibouti, Equatorial Guinea, Eritrea, Ethiopia, Gabon, Gambia, Georgia, Ghana, Guinea, Guinea-Bissau, India, Ivory Coast, Kazakhstan, Kenya, Lesotho, Liberia, Libya, Madagascar, Malawi, Mali, Mauritania, Mauritius, Mongolia, Morocco, Mozambique, Namibia, Niger, Nigeria, North Korea, Pakistan, Russia, Rwanda, Sao Tome and Principe, Senegal, Seychelles, Sierra Leone, Somalia, Sri Lanka, St. Helena, Sudan, Tanzania, Togo, Tunisia, Turkmenistan, Uganda, Ukraine, Uzbekistan, Zambia, and Zimbabwe. |
| | China |
| | Reserved for future use. Used by some for media publication. |
| | Vessels and areas that cross international boundaries, such as airplanes and ships. |
| | Accessible in all eight regions and can be played on any DVD player with the content fully active. Not all retail establishments sell or acknowledge these. |
Most consumers who buy locally are never concerned with the region DVD code because discs that cannot be played on devices sold locally are not available. However, travellers and shoppers who buy via the Internet do need to concern themselves with the codes in order to avoid purchasing DVDs that cannot be played on their DVD players.
Benefits Offered by the Region DVD Code
There are many reasons why film companies release movies at different times in different areas of the world. One key reason is to offset marketing expenses. Additionally, movie stars and others who are often present at the premiere of a movie cannot be in Europe and the U.S. promoting a film at the same time. With the variations in release dates, a movie may come out on DVD in one country at the same time it is premiering in theatres in another country.
The region DVD code allows DVD release dates to occur in one part of the world without negatively affecting the theatre premiere in another part of the world. Without these codes, film companies worry that consumers in countries with later release dates might decide to skip going to the theatre and just buy the DVD instead.
For the companies that produce DVDs, the code also offers them an opportunity to release the same DVD with different internal settings that are dependent on the region. The language choices available on a DVD with a specific code, for instance, may include only the languages that are common to that region. The content itself may also differ from region to region. Regions of the world that prohibit films with certain ratings may have to sell DVDs with slightly altered content in order to comply with local customs and laws.
Region DVD Codes and Formats
Manufacturers program TVs differently, depending on the part of the world where the TV is sold. This is because TV signals used in the different regions are not the same worldwide, and the TVs have to be able to process the signals that are in use locally. The two main television signal formats are NTSC and PAL.
NTSC signals are used in North America, Mexico, Japan, and several other countries. PAL signals are the standard in Europe, Africa, China, Australia, plus a large list of other countries. Because manufacturers program the TVs sold in these different regions to receive and display specific signals, the DVD players are configured to play back in that format, as well. DVDs played in these regions also have to match the signal in use by the TV.
In general, NTSC configured televisions do not play discs formatted for PAL, although PAL televisions are increasingly able to handle discs that use the NTSC format. The region code, in this instance, helps ensure the consumer is buying a DVD that is properly formatted for the signal used in the area. The region DVD helps sort out these different formats by only focusing sales of discs in a particular area on the region's code and format.
Backlash from the Region DVD Code
For the most part, the region DVD code is not an issue in most people's lives, and most buyers always buy the correct DVDs for their players because it is not an issue when they are purchased and played locally. However, many consumers and government agencies worldwide are concerned about DVD codes and the ways they limit a DVD's usability by the consumer and allow for price differences in different regions, not to mention potential censorship within the DVD industry.
Language Students
When learning a new language, experts often recommend that students immerse themselves in situations where the language is used. One method for doing this is to watch films that are either originally produced in a foreign language or that include the foreign language translation as an option. Unfortunately, most DVDs only include translations into languages that are common in the region. In other words, students who wish to learn a foreign language that is not common in their home region have to look to discs from regions where the language is common.
Many people do this simply by searching for a DVD that includes the language of their choice, without understanding the region DVD code and how it affects playback of the film. Unfortunately, they often end up owning a DVD that includes the language of their choice, but that they cannot view because their player is not set to the disc's region code.
Travellers face similar frustration when they purchase movies abroad that do not play on the devices they have at home. While these frustrations can be minimised by consciously choosing the correctly coded DVDs, many consumers are outraged to find out that such limits have been placed on their purchased goods.
Concerns About Free Trade and Competition Laws
Consumers are not the only ones who have qualms about the codes. Many government agencies are concerned about the legality of the codes, as price discrimination may violate laws governing completion and free trade. Some countries, in fact, do not legally recognise the codes and the laws that apply to them. In these countries and others, DVDs, regardless of their codes, are sold in stores with their code locks disabled.
Censorship
Another concern that critics point to is that the codes allow for censorship of films in select regions. Rating systems are important to the film industry, and many producers use the region codes to manipulate how the film is rated in a certain country. For countries with very strict rating systems, select clips of the film can be edited or removed to help the film receive a rating that ensures it a place in theatres and on the video store shelf. Without making these types of adjustments, the film might not be as widely available in countries where movies that are rated at the upper end of the scale are not as readily welcomed.
Other Devices and Region DVD Codes
The region DVD code does not just affect DVD players. Any device that is capable of playing a DVD is set to one of the codes in order to play back a movie used in the device. Some, however, have different capabilities than a standard DVD player does.
Computers
Computers sometimes give the illusion that they are set to play all region codes because the novice user who simply wants to play a region two disc from region one can do so without a problem. The computer's software simply resets to region two and allows playback. This seems like good news for the consumer who wants to ignore any concern about region codes, and it is, in fact, good news for those who only intend to do it a limited number of times. Unfortunately, each computer's DVD drive is set to only make this change a limited number of times, five to be exact. After the code resets five times, the drive permanently locks to the region DVD code of the last disc that was played in it.
This is important for consumers to be aware of because many people assume that the computer drive continues to play whichever DVD is put in it without regard to the region code. Some unhappy consumers may find their computers locked to a code that does not match their local region if they try to play DVDs from other regions too often.
Game Consoles
Every device that has the capability to play a DVD is programmed to a region code, and this includes game consoles. Most game consoles are great for playing DVDs, and they handle region DVD codes the same way DVD players handle them. They are locked to play DVDs that are coded for the local region where they were originally purchased. This is important to keep in mind when purchasing consoles and DVDs online from another region.
Buying DVDs and DVD players on eBay
When purchased locally, few people ever encounter problems with playback that is caused by mismatched region codes. Many people, however, do not only buy DVD equipment locally. As a huge online marketplace, eBay offers an impressive selection of DVDs at great prices that are quite tempting to consumers. However, it is critical to remember that a great deal is still just wasted money if a DVD arrives that does not play.
When consumers go online to eBay to purchase either DVDs or devices that play DVDs, it is important to pay attention to the region DVD code that is assigned to the player and the film itself. In fact, buyers should confirm the region code for all their devices and media in order to avoid disappointing equipment conflicts. Understanding how these codes work and how they can prohibit playback helps the consumer make better choices when buying these items on eBay.
Conclusion
Many people never even have to concern themselves with region DVD codes or what they mean because the DVDs they routinely buy in stores work exactly as they should. When shopping internationally, however, it is important to be mindful of these codes and that they need to match with the region codes on DVD players and other types of DVD viewing equipment, including game consoles and computers with DVD drives.
DVD manufacturers do have sound reasons for putting these codes on DVDs. For one thing, region codes allow the DVDs to be released at different times in different parts of the world without online ordering of newly released DVDs ruining the theatre premiere of the movie in another country. Many people point to some of these differences as good reasons to disregard the code. Whether consumers appreciate the code or not, it still warrants the attention of buyers who purchase DVDs and other electronics from international markets.