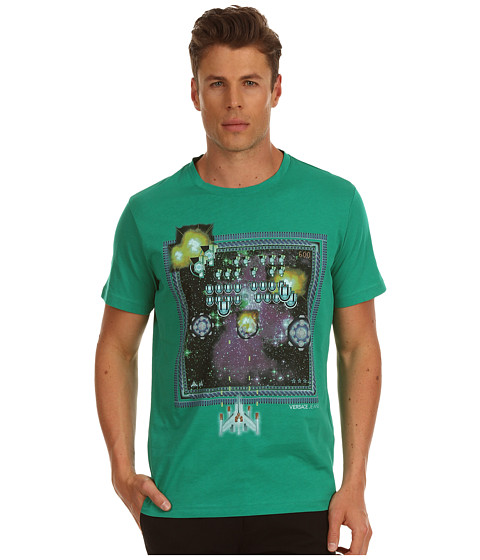 Gaming merchandise and clothing can include anything from limited edition game figures to T-shirts, caps, and mugs. Students looking to purchase gaming merchandise as a gift or as a collector's item should first decide what they are looking for, what game they would like it to display, and how much they can afford to spend. There are multiple other considerations depending on the type of merchandise the student is buying, but each of these considerations depends on personal preferences.
Buyers can choose to look for game merchandise in game stores, online sites, and in new or used condition. Prices vary depending on the condition and quality of the item, so buyers should always pay attention to what they are getting, and consider comparing prices in at least two locations before making a purchase. Last but not least, buyers can settle on a specific budget and make their purchase accordingly.
Choosing Gaming Merchandise and Clothing
The first step to purchasing gaming merchandise and clothing is to decide on what to purchase. There are literally hundreds of thousands of options but most students can easily narrow down their options based on personal preference. For example, it is usually very easy to decide whether the desired item is a figurine or a T-shirt. Buyers can look for game merchandise or clothing using the following criteria.
Game Collectibles and Merchandise
Game collectibles and merchandise usually includes anything that cannot be worn. These can range from special edition versions of game consoles such as the Far Cry edition of the Xbox 360 to a figurine from a popular game such as a Minecraft Enderman figurine. Merchandise and collectibles can be purchased in game stores but also in toy stores and online stores, where students are most likely to find a wide variety of choices. Choices range from new to used, and buyers can also choose from the many 'kit' options, which must be put together.
Game Clothing
Clothing is slightly harder to purchase than game merchandise because it has to fit the intended wearer. Typically, buyers should look for clothing based on the type such as T-shirt, hooded sweater, baseball cap, or other item of clothing plus the name of the game. Game clothing can be found in some game stores, very few clothing stores, and online sites. Clothing can be purchased new or used but should always be purchased according to the size and measurements. In-store buyers should pay attention to their size and always try the item on before purchase while online buyers should look at any size charts provided by the seller. Measurements do vary from clothing item to item depending on the manufacturer.
Another consideration is that not all of the options available are licensed. This means that the item is produced without purchasing the image rights from the game creator, meaning that the clothing is less valuable and sometimes illegally produced. However, most gaming clothing available in retail stores is licensed and attributed to the game developer.
Budgeting Purchases
Most students tend to be on a budget and while that is not always true, saving money is always a good idea. The following tips can be used to save money on a purchase from an in-store or online retailer. Students should also remember to check the details no matter where they purchase in order to avoid having to return the item for a refund or replacement, as this can cost return postage fees or gas money, depending on where the item was purchased.
Purchase Used Gaming Merchandise and Clothing
The first money-saving idea for students is to simply look for second-hand options. As long as the item is in good condition, it likely holds nearly the same value as the new item but can be purchased much more cheaply. Collectors might want to skip this idea as collectibles are more valuable in-box than used, but anyone who simply wants a cool item or piece of clothing can look for a used option. There are plenty of places to look for used gaming merchandise including personal sales but online stores are usually faster ways to find exact pieces.
Look for Project Pieces
Hobby kits and fixable items are also great ways to save money. Usually, a hobby kit that has to be put together is more fun than a statue or figurine, and also costs less money. These should be purchased with care by anyone who is not good with crafts or who does not fully trust their ability to put things together. Project pieces can also include poor condition collectibles intended for repair. Project kits and pieces are not available for every game, but are definitely popular for many.
Consider Buying Lots or Boxes of Gaming Merchandise and Clothing
While lots and bulk boxes are not right for everyone, they can be a great way to find discounted gaming merchandise for students on a budget. Online auction sites, thrift shops, and yard or garage sales might all have a lot or box of gaming merchandise and usually boxes are priced more affordable than single pieces because the owner does not want to go through it to categorise and sell each one. However, if the lot is priced for more than the buyer wants to pay for a single item, it might not be worth the purchase.
Save on Delivery Costs
Whether from a local game store or a local seller online, purchasing from nearby retailers allows students to save money on transportation costs. While this can include gas or postage fees, it does make a difference when tallied into the total cost of the item. If the item is not available locally, this is of course, not applicable.
Finding Rare Collectibles
Some students might be looking for something other than a new off-the-shelf T-shirt or collectible. Finding rare gaming collectibles requires a larger budget, more time, and usually takes longer to find. In this case, online sites are a great way to find the collectible, but factors such as the delivery cost and condition of the item should always be kept in mind. Buyers looking for rare collectibles should research them first, learn to recognise the item on site, and then check any exact original release details such as issue numbers or any signature found on the bottom.
From there, it is possible to look for gaming merchandise in specialty stores and online. Checking the features, colours, serial numbers, and design against the original is always important for verifying the authenticity of the collectible. From there, buyers can set a budget and purchase the item based on how valuable it is to their collection.
Choosing Condition of Gaming Merchandise and Clothing
Most students can buy any condition they like based on budget and preference, but collectors should be more considerate of what they purchase. While there are a lot of factors that go into the condition of an item, the following chart outlines the basic information and how it affects the price and value of the item. Buyers can consider the physical appearance of the item as well as their needs for a collection.
| | |
| --- | --- |
| Condition | Effect |
| New in box | New in the box or wrapper; this is the most valuable |
| New with tags | New with tags attached |
| New without tags or box | New without proof of being new; less valuable than boxed or tagged |
| Mint | Like new condition |
| Slightly damaged | Small scratches, stains, or tears; much less valuable than mint |
| Damaged | Visible damage such as a chip, crack, large stain or tear |
| For repair or for parts | Not usable in present condition, least valuable |
The condition tags can usually be found in pawn shops, thrift shops, online stores and auction sites, and more. Buyers can use them to help value the item, even if a very clear picture is not available. Usually, any damage at all lowers the value by at least twenty per cent, although this does vary per item. Very damaged items should only cost a bare fraction of the original price, otherwise they are priced too high.
Buying Gaming Merchandise and Clothing on eBay
eBay is a great place to look for gaming merchandise of any kind because there are a lot of options to choose from including new, used, and rare collectibles. You can also easily use the search bar to find what you want rather than having to spend a great deal of time looking for a single item. You can also browse through all available options. For example, searching for ' Skylander figure' is less likely to get you an exact result than ' Skylander Spyros Adventures'.
You should look at the full listing description and read everything before making a purchase. eBay sellers list in a variety of conditions and quality, so you should read up to decide whether it is new or used, and where it comes from. Checking the delivery cost is also a good idea, and anyone who needs the game merchandise to arrive before a certain date should also check the delivery time. Finally, you can check out using the purchase methods chosen by the seller in the listing to purchase your gaming merchandise and clothing.
Conclusion
Finding and purchasing gaming merchandise and clothing usually involves deciding on an exact item, pricing the better option, and then figuring out where it is available for purchase. For most students, budget is a large issue, so looking for used or discounted items such as on eBay is always a good option, and so is buying from local online sellers or shops to minimise delivery fees or postage. Buyers can decide exactly what they want before looking for gaming merchandise or look around and browse for affordable prices.
In either case, it is important to pay attention to the product details including size, condition, and value before making a purchase. Students can save money by ensuring that they do not have to return the item, considering a second-hand purchase, and by purchasing options that are located nearby. After choosing a great bargain or option, students can make a purchase and enjoy their gaming merchandise or clothing.