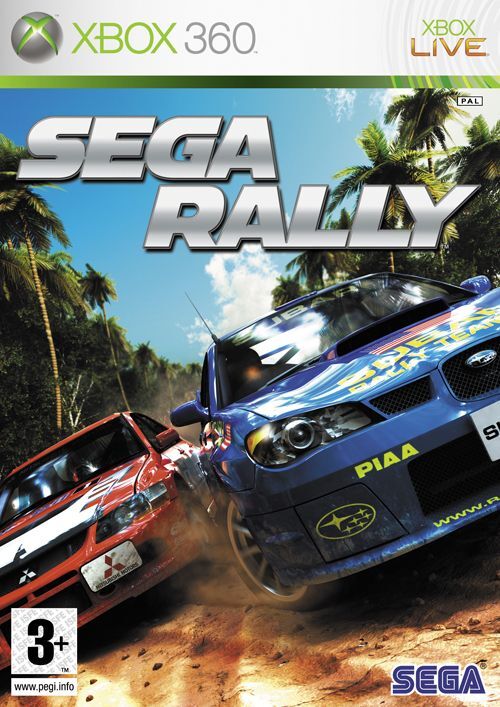 Racing games are one of the most popular genres of video games for every console, and in fact, are one of the oldest types of video games. Because of this, there are many choices, usually with multiple options for sale in each series, and plenty of different styles of games to choose from. Buyers should consider doing some research into specific game titles before purchase to make sure they would like the game, although it is also possible to purchase a racing game based on the title and description.
Students who are looking for racing games can choose new ones based on previous games that they have liked, the price of the game, game reviews, and of course, the games compatibility with their system, such as PlayStation, Nintendo Wii, or Xbox. While there are many other factors involved, the following information can be used to help find and purchase a racing game.
Finding Racing Games by Console Type and Model
An important thing for anyone purchasing a racing game is to ensure that it is made for the console it is being played on. Students who intend to play a game on one console must check to ensure that the game is for that console, especially if they purchase it online. Importantly, computer games should also be purchased by compatibility as some are made for Windows 7 or 8, or even a much older version of Windows such as 1998.
The compatibility options for the racing game should be listed on the back of the box or, if the game is being purchased from an online site, in the description. Buyers can usually easily check the description or the back of the box. For computer games, it is also important to check the RAM, graphics, memory, and system requirements for both Windows and Mac as these can vary from game to game. The following chart outlines the abbreviated name of each console, which is usually listed on the back of games and in descriptions online.
| | |
| --- | --- |
| Game Console | Abbreviated Name |
| | PS4 |
| | PS3 |
| PlayStation 2 | PS2 |
| PlayStation | PS or PS1 |
| | PSVITA |
| PlayStation Network | PSN |
| | Xbox 360 |
| Computer Games | PC or Mac |
| | Wii |
| Nintendo Wii U | WiiU |
| Nintendo Wii Ware | WiiWare |
| Nintendo DS | NDS |
| | 3DS |
| Ouya | Ouya |
| Microsoft Windows | Win |
| Apple Macintosh | Mac or Mac OSX |
There are a lot of different game consoles and most of the mobile ones are not listed here. Usually, buyers can recognise the compatible console because the name used is merely an abbreviation of the game console. It is common for games to be listed with others for the same console and some games also have the console emblazoned on the front in order to prevent mistakes.
Checking the Year of Game Release
While the year of game release is not always important, students should pay attention to the release date as it can in part indicate the quality of graphics in the game. Anyone who is looking for a very up to date graphic experience on a game should purchase one that is no more than 10 years old, although older games can still offer great graphics.
Anyone looking to collect racing games can check the original release date and then search online for the original game release, which is better for a collection. Usually, the release years can be found on the manufacturer's website or websites specialised in gaming although less popular games might not be listed. Checking the release year on the back of the package or in the description is also a great way to ensure that the game is a new release.
Looking for Reviews of the Racing Games
One thing that buyers should consider is looking for reviews of the racing games available for their consoles or comparisons between those games and ones they already have. This can help with narrowing down options and choosing a game based on its popularity and quality reviews. Reviews can be found on popular gaming websites but sometimes online shops and auction sites do offer limited user reviews of games as well.
It is also possible to pick up gaming magazines or to ask friends who own racing games about which ones are fun to play. Most players have slightly different opinions, so it is also an option to simply buy a racing game and test it out without a second opinion. In fact, most of the time a game that is not popular is hard to find in stores, so it is usually very easy to find a quality racing game.
Options for Buying Racing Games
There are ways for students to save money when purchasing racing games from a game store, personal seller, or online site. While new games are generally more expensive than used games, there is nothing wrong in purchasing second hand, as long as buyers consider a few aspects. Gently used games can be priced at much lower than the original game even if they did not suffer any cosmetic damage. However, it is very important to look at the disk before purchase or to check the description to see what condition the game is in. One that is badly damaged is not likely to be a good purchase decision. Used games come in a variety of conditions but mint, like new, or very good conditions are excellent for preserving game play.
New Releases
New releases are much more expensive than used or old games, but they are usually the ones with the most appeal. Buyers can look online to find a better deal on new releases, although the games purchased online might take a little longer to arrive than an in-store purchase. It is sometimes also possible to find and purchase a new release that has been played once by someone who did not like the game, which is a great way of getting a discount. However, these are not always available so might not be an option.
Series Racing Games
Series racing games are very popular and many games in the racing genre actually have two or more games under the series title. Buyers who want to purchase games in the same title can look for older or newer options in game stores and online. Online purchases are easier for finding older games, especially if they are not best sellers.
Racing Games Bundles
It might also be possible to purchase a game bundle with all of the games in the series. Not every game is available as a bundle but many popular ones can be found together. Buyers can also look for used series sold together, such as the full set of 'Need for Speed' games sold by someone who purchased and played them all. The considerations for purchasing a used bundle are the same as those for purchasing a used game. Importantly, check the condition of the game before making a purchase.
Racing Games Accessories
Some racing games are available with accessories such as a steering wheel or other move accoutrement. Buyers who would like to purchase these can look online for used accessories as well as new ones. Bundle purchases with accessories and the game might also be available depending on whether or not the game being purchased is a new release. However, most racing games can be played with standard gaming controllers so these purchases are not necessary.
Setting a Budget and Comparing Prices
Finally, buyers should always set a maximum budget to pay for a game and then look for a racing game within that budget. Comparing multiple stores or sellers with the same item can help with finding a great price as most, if not all, sellers offer slightly different prices so it is easy to find a good deal. Buyers who are looking online should remember to factor delivery cost into the price calculation as this can affect the final purchase price.
Buying Racing Games on eBay
eBay is a great place for students to buy racing games because there are a lot of options available, and many of them are affordable. Buyers can also easily search all available options to find the exact game they are looking for in the condition and quality they want. There are a couple of considerations for searching for a racing game on eBay but mostly just that you should compare multiple options, check the cost of delivery, and always read the listing description.
You can sometimes find a cheaper delivery cost by looking for a local seller, but you might be able to save more money by looking at games located outside of local pricing zones. Purchasing second hand or new without tags is always a great way to save money. Just make sure you check the condition first. Finally, you can check out per the eBay seller's preferred options.
Conclusion
Purchasing a racing game requires a small amount of research but mostly requires that the buyer pay attention to the exact requirements of the game. There are multiple game stations available and racing games are made for almost all of them so it is very important to ensure that the game is for the right console. Checking the other requirements of the game such as a move system or PC or Mac requirements is also a good idea.
Buyers can look for new or used games, although used are usually cheaper. Purchasing a full series can be a great way to save money on individual games as well. Students can also look on online sites like eBay for a discount on their game but should pay attention to delivery cost and time when purchasing. Finally, choosing a game and making a purchase is usually very easy as long as the buyer pays attention to all of the specifications listed above.