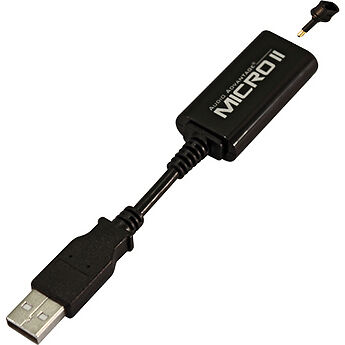 Anyone purchasing USB cables or adapter s for gaming can look on eBay for an affordable source of cables. eBay video game accessories include brand new original manufacturer cables and second hand ones, so buyers can choose anything they like based on their budget and needs. Students should typically look for cost effective and durable USB cables and adapters that fit their lifestyle and gaming preferences.
Searching for USB cables and adapters on eBay is typically very easy, but students should keep in mind their needs, the specs of the USB cable or adapter, and the price, plus delivery fee. While factors can vary from cable to cable, many buyers can easily find everything about the cable by checking photos, the description, the delivery time estimate, and contacting the seller if they have any questions. The following information explains how a student can go about finding and purchasing a USB cable or adapter on eBay.
Types of Cables and Adapters
There are many types of cables and adapters on eBay, and in some cases they are made specifically for the device they plug into. Others are simple standard USB or USB to Mini USB ports, but some cables do require specific ports. However, in the case of chargers, the adapter built into the cable must still conform to the requirements for the device being charged. This means that students with a PlayStation 3 console who would like to charge their Dual Shock Controller can purchase any USB Mini to USB cable for charging the controller, as long as the cable conforms to the 5V requirements of the PlayStation controller.
Charging Cables
Charging cables are very easy to find and purchase on eBay. These can be either original equipment manufacturer or compatible brands but should always be purchased according to the requirements of the device being charged. For example, most game controllers and mobile games use USB Mini, although some do require special chargers. Checking the shape of the charger and the voltage required by the charger is mandatory before making a purchase on eBay. Typically, chargers run from five to 24 volts and the voltage required by the device can be found on the back of the device, in the owner's manual, or on the manufacturer's website.
USB to Other Port Cables
Another type of cable that can be purchased on eBay is a USB to another type of port. These include USB to audio jack and USB to HDMI or Mini HDMI but should mostly be purchased according to the needs of the buyer. USB adapters are used for a variety of purposes but anyone who does not know what they need is typically not in need of a USB adapter. Common reasons for purchasing USB adapters include screen to TV screen, screen to computer, game console to Mac or Windows without a USB port, USB port to HDMI on a computer, audio to a USB audio outlet, or USB to Xbox, and more.
Data Transfer Cables
Data transfer cables are very specific and can be USB to USB, USB to Xbox, or any other type of cable. However, buyers should pay attention to the gauge and data transfer capabilities of these USB cables and adapters because the capabilities do affect the speed of transfer. For instance, 100 MB or higher equates to a slow but reasonable data transfer while anything less than 100 MB is very slow for transferring any amount of data. Usually, excellent data transfer cables feature 1,000 MB to 4.5 GB of data transfer per minute or second. These specifications can usually be found in the listing description, although if the seller does not know, such information may not be listed.
USB Port Hubs
USB port hubs are a great purchase idea for students because these hubs help with cable organisation. Students who have many cables or items to plug in and charge can use a port or hub to connect all of their USBs at once, which prevents mess, trouble, and makes charging or syncing data easier. USB port hubs are typically very affordable, even for high-end brands, which makes them an excellent investment. Buyers can find them on eBay sold specifically for video game consoles and as simple USB port hubs.
Choosing a USB Cable or Adapter on eBay
The next step to purchasing a USB cable or adapter is to choose the length of the cable and the type of USB. Both of these decisions are important for ensuring that the cable fits the game console and suits the needs of the buyer. It is always possible to check this information in the eBay listing description or to ask the seller if the info is not present.
Cable Length
The required length of the USB cable can be determined by measuring the distance where the USB has to go. For most gaming needs, this distance is very short, but some gamers might need a longer cable. For example, anyone who wants to charge a controller while playing it needs a cable that is long enough to reach the play area or usually 1.5 to 2 metres long. Anyone who would like to transfer data between one area and another needs a cable that is long enough to reach the distance. However, data traditionally transfers faster over shorter cables so it might be a better idea to choose a shorter cable.
USB Type
There are four main types of USB although the majority of game stations use USB 2.0. Buyers can check the type of USB present to see if it is compatible with the devices they intend to use it on. The following chart outlines the basic USB port types.
| | |
| --- | --- |
| Type of USB | Description |
| | Full speed, standard on game console models older than 2000 |
| USB 2.0 | High speed, standard on 2010-2013 game console models |
| USB 3.0 | Super speed, present on some game consoles released after 2008 |
| USB Mini/Micro USB | A type of EMU used to connect to charging ports such as tablets, controllers, portable game players, and more |
While it is not always possible to immediately recognise which type of port is which, it is possible to find out which type of port is present in the owner's manual or the manufacturer website. Typically, chargers require a USB to USB Mini or Micro USB. These can be easily recognised as a very small port, although it may be difficult to tell from a specialised charging port, such as on any portable Wii device.
Choosing the UBS Cable and Adapter Brand
There are two types of USB cable and adapter brands on eBay and both are options for students. Original equipment manufacturer (OEM) and compatible both have their advantages and disadvantages. Buyers should choose between the two based on budget, needs, the type of game device they are using, and availability. Usually, both options can be found on eBay, although compatible options tend to be more popular and therefore easier to find.
OEM USB Cables and Adapters
OEM or original equipment manufacturer means that the USB cable was made by the game station brand, for example, an Xbox 360 cable made specifically for the Xbox by Microsoft or a USB port made by Sony for the PlayStation 2 or 3. Usually, OEM cables are more expensive and typically branded with the game console logo, but can also be branded with the maker's logo. Original USB cables and adapters are more expensive but are guaranteed to work with and be compatible with the game console or device. These are usually high quality options but are not always a great choice for students on a budget.
OEM Compatible USB Cables and Adapters
OEM compatible USB cables include any cables that are made to work with an OEM standard. Usually, these are much more affordable than OEMs but should be carefully checked to ensure that they are up to the same specifications required by the device. An easy way to do this is to compare the specifications listed in the description with those in the owner's manual or on an OEM version of the cable. OEM compatible cables are usually great for students on a budget because they cost less, but can sometimes have lower transfer capabilities or be more prone to damage than a more expensive variation.
Buying USB Cables and Adapters on eBay
Once you have decided which USB cable or adapter you need, you can look for it on eBay. Start at the home page and use the search bar to look for either a USB cable or a specific model such as a ' Nintendo 3DS charging cable '. If you are looking for something specific, consider typing in the exact name and model number you are looking for to narrow down your results.
Options on eBay include new, used, and sometimes refurbished options, although this is rare with cables. Buyers can look for OEM or compatible USB cables and then can make a selection accordingly. Usually, it is a good idea to compare multiple options before making a purchase as well, as there may be value factors including cost, cost of shipping, capabilities, and original value to be considered. Finally, you can check out using the method chosen by the seller.
Conclusion
While factors are not always the same, in general, most students are looking for a USB cable or adapter that is serviceable, suitable, inexpensive, and fits their game console. eBay is an excellent place to look for USB cables and adapters for any game console because sellers often sell at a discount, offer a range of different products for different game stations, and offer new and used options so that students can choose something within their budget.
Buying a USB cable or adapter on eBay should involve deciding exactly which cable is needed, what type of USB plug should be purchased, and what it is for. Different specifications are required for charging cables and data transfer cables so it is always important to look at the listing description and read it carefully. Anyone with questions can always contact the seller for more information and then make their purchase.