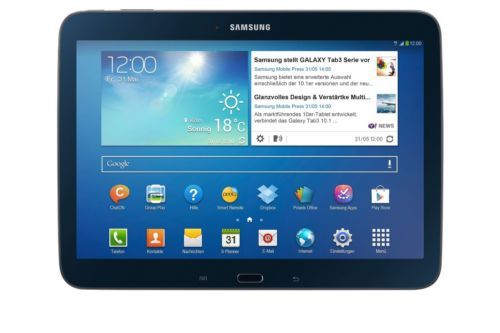 iPads, tablets, and ebooks are basically a necessity for back-to-school supplies. For the convenience of portability, students are constantly using an iPad, tablet, or ebook. Students are able to store thousands of books on these devices, making the load of school supplies they need to carry around much lighter. After the iPad, tablet, or ebook has been purchased, it is time to begin thinking about what other accessories are useful. Shopping for the best accessories may seem difficult at first, but with the right research and knowledge, it is no problem at all.
Accessories for iPads, tablets, and ebooks include: protective screen coverings, cases, docking stations, power adapter, bags, and speakers. The accessories vary by shape, size, colour, and name brands. The accessories, such as cases and bags, allow the buyer to express their creativity and individuality. iPads, tablets, and ebooks can be purchased at a variety of shops including: electronic shops, department stores, and the online auction website, eBay.
iPad Accessories
Before purchasing iPad accessories, it is imperative to know which type of iPad for which you are buying them. Different models of Apple iPads include the iPad mini, iPad 2, and iPad with retina display. The sizes and specifications vary, so it is recommended to know the size before purchasing accessories. The iPad mini and iPad with retina display use the same lightning connector to charge the iPad, whereas the iPad 2 uses the 30-pin connector to charge. Apple offers accessories that are specifically designed for iPads. Apple accessories include: the iPad smart case, lightning to USB cable, lightning adapter, power adapter, earpods with remote mic, speakers, and stands. If the buyer has an Apple iPad, he or she does not necessarily have to purchase Apple accessories, other manufacturers make accessories that are compatible with the Apple products.
Tablet Accessories
There are many factors to consider before purchasing a tablet because there are a variety of options. In order to help decide which tablet model to purchase, there are three main areas on which to focus, including: how the tablet is used, price, and the manufacturer. Simply put, just because a tablet is more expensive, does not mean that it is of higher quality. Select a tablet with good reviews and a good warranty. The size of tablets range from 18 cm to over 26 cm. It is important to know the size of the tablet when purchasing a case.
| | |
| --- | --- |
| Tablet Description | Size (cm) |
| Small | 18-20 |
| Medium | 20-23 |
| Large | 26 and larger |
When purchasing a tablet case, it is important to read the specifications to find out if the tablet is a small, medium, or large. The size of tablet cases may not always be marked in inches.
eBook Accessories
An electronic ebook is a book length publication in digital form, made up of text, images, or both. The most popular ebook readers have native formats. The five main categories for readers include Kindle, Nook, iPad, Sony Reader, and Kobo eReader. Within the five main categories, there are different versions and models of each reader.
| | |
| --- | --- |
| Reader | Native eBook Formats |
| Kindle, Kindle Fire, Kindle Touch | PDF, AZW, PRC |
| Nook Simple Touch, Nook Tablet | EPUB, PDF |
| Apple iPad | EPUB, PDF, IBA |
| Sony Reader | EPUB, PDF, TXT, RTF |
| Kobo eReader, Kobo Touch, | EPUB, PDF, TXT, RTF |
The consistent native ebook formats for all five main reader categories include PDF and EPUB. The Sony Reader and Kobo eReader share the same native formats, TXT and RTF. It is important to know which type of reader a buyer owns, so that the accessories properly fit the device. eBook accessories are similar to iPad and tablet accessories, such as skins, covers, power adapters, and headphones.
Accessories
The accessories for iPads, tablets, and ebooks are all similar, but some are made particularly for specific manufacturer products. For all three, the accessories include protective screen coverings, cases, docking stations, a power adapter, bags, and speakers. Understanding more about each accessory ensures that a buyer selects the product that is perfect.
Protective Screen Covering
Protective screen coverings are used to prevent scratching on the glass. These e-readers are often thrown into book bags and presented into rough everyday use, so it is important to purchase a protective screen covering. Usually, the protective screen coverings come with a rectangle shape to help line up with the edges, and have one adhesive side.
Case
Protective cases or carrying bags are recommended to minimise the risk of damage. When purchasing a case, it is important to pay attention to which model or generation for which the case is made. Just because it is made by the same manufacturer, does not guarantee it fits all products. For example, the iPad and the next generation may differ slightly in size and shape, causing the case not to fit.When purchasing a case, it is important to make sure that it does not block the speaker, headphone jack, camera, or charging station.
If a mature adult is using the device, a fashionable or name brand case may be recommended, whereas, if a younger student is using it, then a more durable, hard-to-break case is recommended. There are advantages and disadvantages for purchasing a soft case and a hard case. It is beneficial to purchase a soft case because it's lighter in weight and less cumbersome. However, a hard case has greater durability and strength.
Bags
iPad, tablet, and ebook bags are beneficial for two reasons: design and protection. Bags are able to protect devices from everyday wear and tear, while expressing individuality. Bags come in a variety of colours and designs. Basic black, grey, or tan are considered more professional, and flowers, sports, or logos can allow for creativity.
Speakers, Power Adapter, and Docking Station
iPads, tablets, and ebooks are used for more than just reading, and sometimes require sound. It is beneficial to purchase speakers if you plan on playing the device aloud for people to hear. If a buyer decides that only he or she listens to the device, then it is recommended to purchase headphones.
The power adapter used to charge the device varies depending on the make, model, and manufacturer. The iPad mini and iPad with retina display use the same type of charger. The iPad 2 uses the 30-pin adapter. Many of the ebooks and tablets can be charged using a USB port, allowing the ebook and tablet to be charged using a computer or by plugging them into an electrical outlet.
Docking stations are used to position the device to stand upright. This is beneficial for the reader if he or she gets tired of holding the book. Also, docking stations are used to charge the e-reader. In addition to positioning and charging, some docking stations double as speakers.
How to Buy iPad, Tablet, and eBook Accessories on eBay
Now that a buyer has a better understanding of iPad, tablet, and ebook accessories, the shopping process can begin. Fortunately, eBay has a wide variety of iPad, tablet, and ebook accessories. The accessories range from intricate cases to essential accessories, such as battery chargers. Shopping on eBay is easy. A buyer simply has to locate the search box, which is situated at the top of every eBay page. In the search box, type in keywords, such as " iPad accessories&", and click on search. A wide variety of accessories appear in the search results. In an effort to yield a smaller product listing and find exactly what the buyer is looking for, just type in more specific keywords such as "screen protectors".
Evaluating Sellers
In order to put the buyer at ease when making purchases on eBay, there is a way to evaluate sellers. Before purchasing a product, it is recommended to review a seller's feedback. A seller's feedback is made up of ratings and comments about the purchasing process from previous buyers over the last 12 months. It is also recommended to completely read the product listing so the buyer knows exactly what he or she is receiving.
Conclusion
Buying accessories for an iPad, tablet, or an ebook may seem easy at first, but there a few considerations that need to be accounted for first. Before purchasing accessories for an e-reader, it is imperative that a buyer know the make, model, and manufacturer for the product in order to obtain the correct size. iPads are manufactured by Apple, but there are a variety of models, so a buyer must determine the model. Next, tablets vary by make, model, and manufacturer, and ultimately all vary in shape and size. eBooks are similar to tablets in the sense that they vary based on manufacturer, make, and model. Typically, for tablets and ebooks, there are three main sizes: small, medium, and large.
Other tips for purchasing the best accessories include knowing where the headphone jack, charging station, and volume buttons are located on the device so the case does not cover any of these functions. Understanding the e-reader and performing research ensures that a consumer makes the best choice when it comes to purchasing accessories. Accessories for these devices include: protective screen coverings, cases, bags, docking stations, power adapters, and speakers.