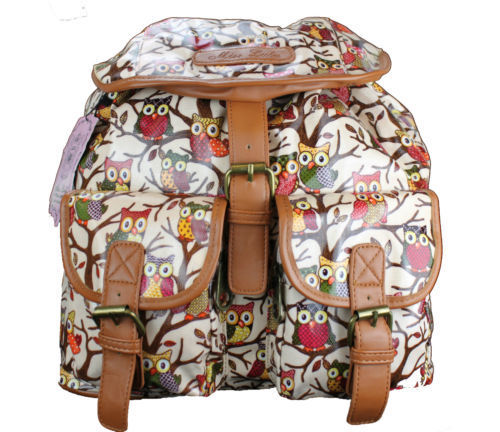 Finding the perfect travel bag is more difficult than it seems. Inexperienced travellers are often lumbered with bags that look great, but turn into leaden burdens halfway through the trip. Some bags seem to turn against the traveller, trying to sever shoulder tendons and hiding passports and boarding passes that were there a second ago as soon as officials ask for them. Once the destination is reached, carefully packed sunglasses and other fragile items are sometimes warped and twisted, and books are dog-eared. To avoid similar scenarios, choose a functional travel bag.
When shopping for a functional travel bag, a number of features and personal preferences should be considered. The features of the bag that should be taken into account include its weight, shape, balance, and dimensions, bearing in mind an airline's carry-on luggage restrictions. The bag should also be stowed easily on a train, bus, or in a car. The material used in the bag's construction should be appropriate to the traveller's needs. The bag's pockets and compartments should be accessible under a range of conditions and large enough to hold the necessary items. Accessibility and general security are influenced by the placement and type of zips. The bag should feature functional shoulder straps, handles, or wheels. Travel bags are available from department and luggage stores and online from sources like eBay.
Select a Travel Bag with the Right Dimensions
Travel bags come in a variety of shapes and sizes, from oversized handbags and totes to small wheeled suitcases. The bag chosen should be small enough to use as a carry-on bag when flying, but large enough to hold everything that is needed for a safe, comfortable trip. Carry-on size and weight limits vary from airline to airline and it is best to check these limits on the airline's website before buying a bag. Soft bags, like backpacks , soft suitcases, duffel bags, and handbag type bags, are easiest to store in overhead lockers.
It is important to bear in mind that the shape and design of a travel bag affects its volume. Rounded curves may streamline the bag, but this comes at the cost of packing space. Travellers who need more packing space should look for bags with flat sides and 90 degree corners. While these may not be the most attractive option, they are the most practical. Travel bags often feature extendible pockets that create additional packing space. When extended, these pockets should not make the bag too big to be used as carry-on luggage. In addition, over filling extendible pockets affects the bag's balance.
Make Sure a Travel Bag is the Right Weight
Handbag type travel bags made of fabric are usually the lightest option, although they may not be as practical as traditional travel bags. Backpacks are available with or without frames . Those with frames are easier to carry as they spread the weight of the bag's contents, but those without frames are lighter. If the traveller is planning to walk relatively far across rugged terrain, a backpack with a frame may be the best option. However, if they will be walking far in an urban setting or inside airport terminals, a wheeled suitcase may be best. Of course, where the travel bag will not be carried over long distances, the traveller can opt for a light shoulder bag. Hard bags tend to be heavier than soft bags made of nylon or other synthetics and, even though they look tough, are damaged more easily.
Consider the Right Travel Bag Material
Travel bags are made from a variety of materials. For example, shoulder bags are available in leather, fabric, or nylon; soft suitcases come in leather, nylon, or synthetics; and hard suitcases are commonly made from metal or fibreglass. While leather is luxurious and durable, it is prone to scratching and tends to be heavy. Fabric bags are not durable or weatherproof. Metal and fibreglass travel bags are heavy, awkward to manoeuvre, and show wear quickly. High-denier industrial nylon fabric is generally the best choice for travel bags.
Nylon fabric is relatively lightweight, durable, and resistant to tearing and abrasion. Some fabric types are resistant to tearing, but are not abrasion resistant. When choosing luggage, abrasion resistance is the better feature and should be chosen over tear resistance. Look for double stitching and sturdy construction. Some nylon fabric has been treated with weather resistant coatings. Look for this type of fabric if the traveller expects to be outside during bad weather. Nylon is easy to clean and mould resistant, so reviving the travel bag after leaving it packed away for a few months should not be a problem.
Travel Bags with Multiple Compartments
The placement, number, and size of compartments influences the functionality of a travel bag. Travel documents and money should be easy to reach, but safe. Some may feel more secure keeping them in an internal compartment, while others may prefer an outer compartment that closes fully. The travel bag should have enough compartments to keep electronic gadgets, such as the traveller's mobile phone, digital camera, or media player, and items that are used often, like books or tissues, within easy reach. In addition, compartments for toiletries or make-up keep the contents of the bag safe from spills.
Zipper Options for a Travel Bag
A travel bag's zips should not stick, open on their own, or refuse to close. Two types of zips are used in the manufacture of travel bags: chain and coil zips. Of the two, chain zips are the most durable as they feature teeth made from injection moulded resins that are fused directly onto the zip tape. These zips are resistant to sand and dirt, strong, and more secure than coil zips. Coil zips are sewn onto the zip tape, and are cheaper and more flexible than chain zips. These zips are often used on everyday clothing, while chain zips are commonly found on rugged jackets. Check the zip type used before buying a travel bag to ensure that it features stronger chain zips for added functionality and security.
Travel Bags with Shoulder Straps, Handles, or Wheels
The traveller's needs and personal preferences are the deciding factor when it comes to choosing between shoulder straps, handles, or wheels. Some people prefer carrying a bag over one shoulder, while others are more comfortable with backpacks. Factors such as the terrain to be covered and the amount of time that will be spent carrying the bag should influence the buyer's decision. A single shoulder strap becomes uncomfortable when carrying a heavy bag for more than a few minutes. Where the traveller will not be covering rugged terrain, a wheeled suitcase may be the better option.
Shoulder straps should be broad enough to spread the weight of the bag's load and to stop the straps from cutting into the traveller's shoulders. Similarly, handles should be strong and robust so as not to break or cut into the traveller's hand. Where a wheeled suitcase is chosen, ensure that the telescopic handle is a comfortable length, deploys and stores properly, and that the wheels run smoothly. Look for wheels that can twist through 360 degrees as these offer greater control and ease of movement.
Choosing a Balanced Travel Bag
Carrying an unbalanced bag is troublesome over long distances as uneven weight distribution leads to aches, pains, and chafing. A quality backpack offers the best weight distribution and is the most comfortable option over long distances or extended periods. If a wheeled suitcase seems like the best choice, make sure that the bag runs evenly when it is fully packed, rather than leaning to one side and veering off or tipping over at awkward moments. Aside from the irritation this causes, running over the feet of nearby travellers is not the best way to make friends at airports. Extendible pockets or front compartments should never be overloaded as this places too much weight on the front of the bag. The bag's centre of gravity is moved to a point that is too far away from the body, making it uncomfortable to carry.
Finding a Functional Travel Bag on eBay
Finding a functional travel bag on eBay is easy. Type a keyword or search phrase (for example " pink travel bag") into the search bar that can be found on any page to see the listings available. Choose the most appropriate category and the features desired to narrow the number of results displayed. If you would like more control over your search results, use the advanced search feature. Since some travel bags are bulky, look for local sellers who allow a personal collection to save on postage and packaging costs.
Before You Buy on eBay
Before you buy a travel bag on eBay, get to know the seller and the product. The seller feedback feature shows you what other buyers have to say about a seller's products and customer service. Detailed seller ratings provide additional information about the seller's communication, whether postage and packaging costs were reasonable, the accuracy of the item description in the listing, and the length of time that elapsed before the item was sent. Click on the number next to the seller's username to access this information.
The item listing page contains all the information you need to complete a transaction. This includes information about bidding and buying options, the seller's accepted payment methods, the cost of postage and packaging, the item description, and the seller's details. If you have any questions about a listing, use the " Ask a question" link to contact the seller.
Conclusion
Finding a functional travel bag is not always as simple as it seems. A number of factors should be considered in order to find the perfect bag. The travel bag should conform with the airline's carry-on luggage specifications and fit into overhead storage compartments on aeroplanes. It should also be easy to stow on trains, buses, and in a car. Rectangular bags generally have a larger internal volume and expansion pockets should be used with caution. The materials used in the construction of the bag affect its weight: lighter bags are more user-friendly.
Synthetic materials are usually preferable as they are durable, resistant to wear and tear, and weigh less. A functional travel bag should have enough compartments to keep fragile items and important documents safe while allowing convenient access. In addition, the type of zip used in the bag's construction influences the bag's functionality. A strong chain zip is less prone to malfunctions than a coil zip and offers greater security. Personal preference and practicality must be considered when deciding on the type of straps, handles, or wheels the bag should have. eBay sellers offer a wide variety of travel bags, ranging from casual handbag style bags to sturdy wheeled suitcases.