What are Quartz Worktops?

Quartz is a tough natural mineral, in fact it is the second most abundant mineral in the Earth's continental crust making it the perfect choice for Quartz Worktops. This mineral is hard, tough and comes in numerous colours depending on its formation process and chemical composition. Kitchen Quartz Worktops are therefore made of a composition of the mineral quartz, pigment and polymer resins that are blend expertly to bring out the look of nature and beauty we see from the finished product.

Quartz is extracted from the Earths ground as small splinters, these splinters are then used to make Quartz Worktops and other items. Quartz Worktops are man made using the splinters of Quartz found on the Earth's crust. These splinters are then glued together to make Quartz Worktops.
About our Quartz Worktops:

Here at the National Granite Centre we provide Quartz Worktops nationally and we only use the finest Quartz from around the globe and ensure our Quartz Worktops are the finest quality available today. The Quartz we use is turned into Quartz Worktops by the hands of excellent, premier stonemasons using Diamond bladed tools who have a wealth of experience handling precious minerals.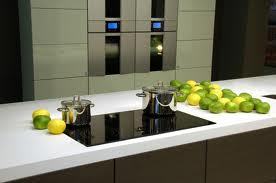 A lot of companies today come to your house with near enough sizes and use hand tools to cut your worktops to the length needed, however this can produce a lot of wastage. Instead we template all of our jobs before cutting our Quartz to ensure we have the exact measurements for your new Quartz Worktops and to help us minimise wastage. We are so proud of where we are today and the quality of our Quartz Worktops that we provide all our customers with a 15 year warranty!... Something most companies do not do.

Our Quartz Worktops naturally reflect light like a diamond meaning your worktops are always looking great. As well as Quartz Worktops looking great they are also very low maintenance and can be wiped clean with just a cloth.

Sales of Quartz Worktops has overtaken the sales of Granite Worktops for reasons such as Quartz being more versatile, less brittle and a huge variety of different colours and styles to choose from. Also our Quartz Worktops are scratch and stain resistance so you can be sure no matter what you do the Quarts Worktops they will remain in pristine condition.


Factory Tours: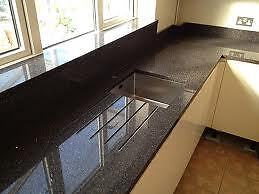 Our National Granite Centre are also happy to issue free factory tours to anyone who requests one. During the tour of our 10,000 square feet factory you will be able to see all the colours and variations of Granite, Quartz and Marble that we have in stock. Even if the Quartz you are looking for is not currently in stock do not be disheartened as we will do our best to get your dream Quartz Worktops in stock.

Also from time to time we may have a stock sale of up to 50% off in our factory.

Free Samples:

For those who do not want to come down to our factory and see the process of how Quartz Worktops are made we also offer free Quartz samples so you can see and feel the materials we use in our Quartz Worktops yourself.

To request a free sample, arrange a factory tour or to request a free quote please call our National Granite Centre on 01902 351555 and speak to one of our team.

This guide was written by the managing director of the National Granite Centre based in Wolverhampton, Dixon Street, WV2 2BS.