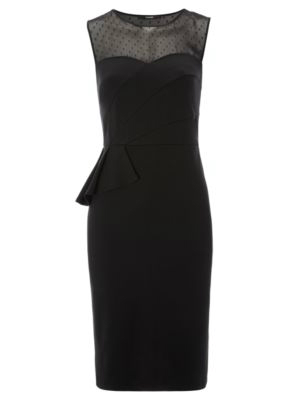 Every woman wants to look the symbol of grace and femininity for the special occasions in her life such as weddings and galas. Every man wishes to cut such a dashing figure there that all eyes will be drawn to him. Unfortunately, hunting for that perfect dress is a taxing exercise, be it in a brick and mortar shop or in online stores with their lower prices and diverse array of colours and styles. The plethora of what is now available to wear is overwhelming because with this variety comes confusion. When little thought goes into making a choice, the priciest and most fabulous dress in the store could end up snug in all the wrong places, turning skin ashen, and distinctive as a glaring contrast to what the host had in mind.
This guide turns shopping for the right dress into a pleasant experience by outlining what shoppers need to consider before buying a formal evening dress. A simple explanation of the formal dress code is given to clarify what the host is asking for, followed by factors that, if taken into consideration, will whittle bewildering options to a few alluring pieces that are elegant, flattering, and right within budget.
Formality of the Occasion
Formal dress is appropriate clothing that follows a distinctive code for ceremonial events. Decades of indifferent attitudes towards this ritual have resulted in painful social blunders when people invited to formal functions turn up dressed for embarrassment. The thought of buying evening dresses should not get people in a tizzy as dress codes are only confusing when the requirements are unknown. Formal dress codes provide the guest with the degree of formality that is called for and are determined by the time of the event, location and its particular function. In the UK, traditional dress codes fall under four distinct categories.
White Tie
Also known as Full Formal of Full Evening Dress, this is the pinnacle of formal dress codes and is strictly regulated down to the exact material for the dress. White Tie events happen after 6 p.m. and are élite ceremonies of note such as state banquets and debutante, charity, and hunt balls. Think Magdalene May Ball, Mansion House Banquet, and the White Tie and Tiara Summer Ball. Gents deck out in black tailcoats with black trousers, black court shoes, and black socks to contrast with white shirts, white waistcoats or cummerbunds, white ties, and white gloves. Since this is a grand affair, they also wear medals and sashes. Ladies are equally resplendent in full-length ball gowns with long white gloves, fabulous vintage or couture jewellery, and tiaras where appropriate. This is complemented by a clutch and proper shoes or evening sandals dyed to match the gowns.
Black Tie
Black Tie can also be referred to as Semi-formal or Dinner Jacket for events that happen after 6 p.m. Black Tie events are usually charity dinners, award ceremonies, and opening nights at theatres, ballets, and operas. The dinner jackets are traditionally black, and men wear these with trousers, waistcoats or cummerbunds, bow ties, court shoes, and socks, all in black. These are balanced with white dress shirts and white silk scarves. Women opt between tea- and ballerina-lengths for long, flowing gowns of rich material or knee-length cocktail dresses. The choice is topped with fine jewellery. Formal shoes that match the gowns complete the ensemble.
Morning Dress
Morning Dress is the stately daytime wear for men and is worn at weddings, races, and formal social events that happen before 5 p.m., such as Royal Ascot and Buckingham Palace garden parties. Men wear morning coats in black or grey, black oxford shoes, and white or coloured shirts. Cutaway tailcoats are favourable, especially when coupled with the occasional leather gloves, silk top hat, or cane. While the waistcoats range in colour from black to grey to white, depending on the occasion, the trousers are always in striped grey. Morning suits, on the other hand, are coats, waistcoats, and trousers in matching grey colour and fabric. Women do not wear Morning Dress, as the code only applies to men. However, smart suits and day dresses are quite fitting, with gloves and hats, demure or bold. A modern alternative to a hat is the fascinator, although some functions do not consider this formal wear.
Lounge Suits
Lounge Suits, mostly worn for receptions, cocktail parties, and weddings, inject a nonchalant air to formal dress and are also known as Informal. Despite the loose limits set, the dress code still demands conservative dressing. Men wear suit jackets and matching trousers in light or dark tones, depending on the time of day. Shirts are mostly white, with dark socks, dark shoes, and ties. Women wear two-piece suits, cocktail dresses, or cocktail gowns with suitable shoes or sandals and jewellery.
Budget
Budgets save time and frustration and quickly narrow down options. There are dresses to suit every budget depending on where the shopper looks. Exclusive designer gowns come with price tags that match their superior workmanship. High-end boutiques also offer select items and are a prime choice for quality fabrics that wear well over time. With bespoke tailoring, the multiple fittings give a comfortable and elegant cut, ensuring a timeless quality that will not be subject to fashion constraints.
For those on limited budgets, investing in second-hand garments in barely used condition is an excellent choice. Bargain hunters snag great finds when the items for sale or auction are off-season. Versatile wardrobe basics should be first picks, the collection expanded over time with select items. Whether new or used, buying clothes is best determined by the fit, quality, and classic appeal. Online retailers such as eBay offer the best of both worlds: Choice to suit every pocket, style and shape; and quality at lower prices.
Style
Men and women should opt for styles that bring out their best features. These styles still leave room for individual expression, which will bring comfort and add personality to the final look. Anyone at ease with their choice will exude confidence and poise, two essentials for looking fabulous. For men, the finest way to impress is to dress to the strict dress code, right down to the silk material of their suit lapel facing, detachable collar, and knee high stockings if requested.
It is more important to dress right than to dress different although dressing right still needs clothes that flatter. Tradition demands single-breasted jackets for formal wear even though the double-breasted suit is acceptable in some informal occasions. The English suit cut fashions a deliberate V silhouette, accentuating any man's physique by giving the impression of broad shoulders and height. Jackets made with a full canvas layer mould to the body and ensure a comfortable fit for years, even with multiple wear. The jacket sleeves need to be a centimetre shorter to present a sharp line of the white shirt sleeve. Whether bespoke or made to measure, superb tailoring fits tastefully, calling for the services of a skilled tailor. The suit has to flatter, has to last, and whether new or old, has to fit.
Consider Body Shape
Women should dress according to their body shapes by choosing styles that enhance their best features while covering up their worst.
Strawberry Body Shape
Strawberry shaped women have broad shoulders and backs with slender legs so must avoid dressing in clothes that add bulk on the top, instead opting for simple bodices and deep necklines to accentuate their cleavage. Hips can be harmonised with flared or fuller skirts, and fluted hem lines.
Pear Body Shape
Pear shaped refers to those who have a small bust and bigger hips, and is the most common shape in the UK. Empire lines with their high waists are the most flattering dress type for them. A-lines skim the hips while tops with large sleeves and collars will add dimension to the top.
Apple Body Shape
Apple shaped women are well rounded with slender legs and an undefined waistline. Focus should be on covering up the tummy area with thick belts and sashes. Lower necklines, drop waists, A-line skirts, and ruched bodices give a sleek finished look.
Rhubarb Body Shape
Rhubarb shapes are angular women with little or no curves. Bare shoulders, belts, and bodices draw the eye towards the bust line, giving the illusion of curves.
Hourglass Body Shape
Hourglass shapes refer to women with full busts and bottoms and a small waist. They can wear most types of evening dresses with flair, although the waist is best accentuated with wide belts and sashes.
Size
Clothes that fit are comfortable and complementary and buyers should select sizes with care. Formal wear usually runs small, so if a fitting is out of the question, selecting a larger size ensures that it will either fit or be too large. A good tailor can easily remedy this. With online purchases, shoppers should use the seller's size chart to choose the size that is right for their measurements. Blindly using normal sizes to buy is not a good idea, as sellers are located worldwide and size charts vary. Even items available locally can still be too big or small if they are from a different periods, such as vintage dresses.
Colour
Colours should be chosen with care, as they have a profound effect on the overall appearance. Dark colours are minimising, while light ones add volume. A dress or suit in monochrome will add the illusion of height, whereas contrasting colours shear it off. Men have a limited range of colours for formal wear with colours like black, white, and midnight blue featuring prominently. These traditional colours turn all men into suave gentlemen, which is the reason why they have stood the test of time. Since women are allowed the full range of colours to wear, they are free to express their personality if the dress code allows such latitude. However, skin tones must work well with the colour of the dress for a healthy glow; a clashing colour will result in a ghastly pallor. For example, a bluish skin tone can look radiant in greys, white, black, and jewel hues, while warm skin tones sparkle in reds, yellows, oranges, and browns. Traditional colours like white, black, navy blue, ivory, mid-grey, and olive green are neutral and will not affect skin tones.
Shoes and Accessories
Shoes for evening wear are different from other footwear because of the exquisite material used. Court shoes are de rigueur for White Tie dinners for both men and women while it is acceptable for men to wear Oxfords and women to sling sandals in luxurious silks, satins, and lace for other occasions. Men can accessorize with a matching set of mother-of-pearl, platinum, or white gold cufflinks and studs, white silk scarf, and a pocket watch capped off by a silk top hat.
For women, the rule for buying the right shoes for evening dresses is simple. If the gown is of a plain material, then the shoes should be decked in shimmering embellishments such as rhinestones and pearls. If the outfit is dressy, shoes should be plain. Shoe colour should be coordinated with dress colour, with most formal wear requiring an exact match usually achieved through dyeing. Handbags, jewellery, and stoles must be selected with care as they can make or break the desired look.
How to Buy Formal Wear on eBay
As a buyer on eBay, you are spoilt for choice with the variety of evening wear available and can select items in new condition or new with defects or used items. Try searching for 'formal shirts', 'formal dresses', 'formal trousers', or 'cocktail dresses' on the eBay homepage to view the thousands of stylish pieces available. The results can be filtered through the condition of the item, price, location, colour, and distance down to a few kilometres. Depending on the item, some sub-categories have further filters such as men's vintage shirts by decade and material, or cocktail dresses by designer and colour. Once you've found something suitably smashing, visit the sections for shoes, and accessories to bring together a show stopping ensemble from the comfort of home.
When you have plenty of time before the event, browsing through the largest auction site in the world can turn up a few surprises. You can also bid on bargains or buy clothes weeks in advance to allow for any exchanges and alterations. If time is of the essence, look for local sellers so you can try your outfit sooner, and save on posting. Since everything is negotiated online, you will know what to expect. Buying on eBay is still faster, easier, and cheaper than a trip to your local store.
Conclusion
Formal dresses or evening wear must be selected with care and with consideration given to the event's dress code. Dress codes serve as social guides and take the guesswork out of choosing what to wear. Guests know exactly what to look for when shopping, as the type of shoes, jewellery, and dress length are predetermined. When budget is taken into account, it cuts down on what is available to what is affordable; saving time that would have been wasted on items beyond one's means.
Size and fit are critical and must be chosen with care, as an ill-fitting dress or dinner jacket will result in a dishevelled appearance and discomfort. Colour is also important, as an inappropriate choice can clash with a person's complexion and ruin the look of an otherwise perfect outfit. When other factors like style and accessories are considered, buyers can come up with the right outfit in no time; all it takes is a little planning and thought. eBay lightens the shopping task by offering an all-encompassing selection of evening wear, including classic and quirky styles from all over the globe.