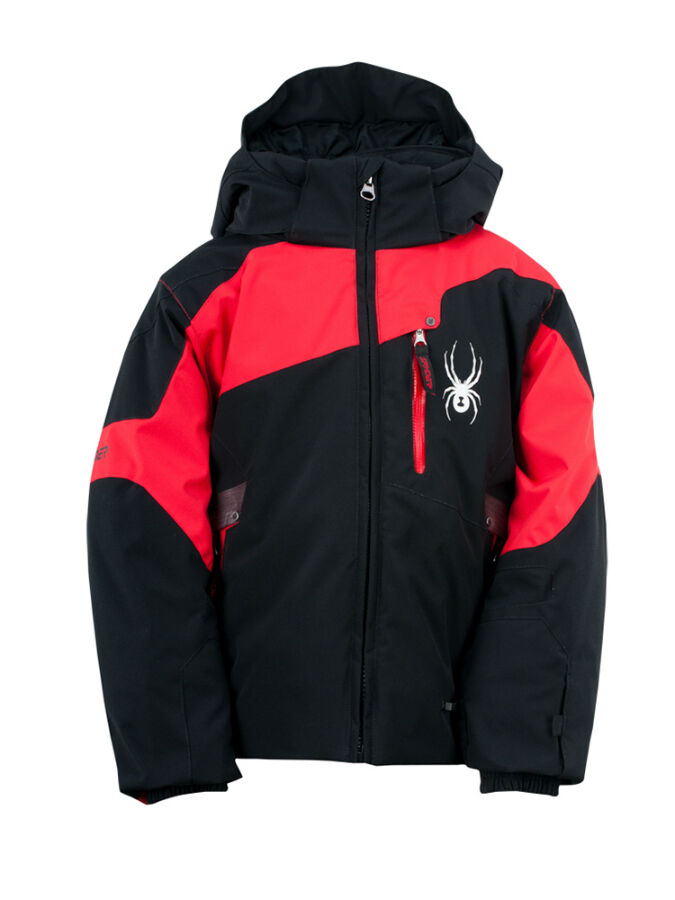 Every parent wants to keep the kids well-dressed and comfortable during any time of the year. Fortunately, the wide array of basic jackets available in the marketplace provides choices for parents to dress boys with the ease and comfort they need while also keeping them looking good. Everything from a basic hoodie to a waterproof jacket is just a few steps away, thanks to the ubiquity of both offline and online retailers.
This guide takes the reader through the more popular choices in boys' basic jackets. The guide also walks readers through the purchasing options available for finding boys' jackets. The reader will find tips that help him or her search for the jacket of choice through the online auction site and fashion retail aggregator, eBay. By leveraging this guide, readers can find boys' jackets that are ideally suited to bring comfort and style at any time of the year to their favourite young men.
Types of Basic Boys' Jackets
A wide variety of boys' jackets is available in the marketplace, but there are some general categories that have established themselves as fixtures when it comes to this essential item of outerwear. The following are the more popular and long-lasting styles of boys' jackets available from fashion retailers and manufacturers.
The Hoodie
Among the more ubiquitous boys' jackets, the classic hoodie jacket is an activewear piece that is typically constructed from cotton. It features long sleeves, a zip front, and a hood that can be worn over the head or hanging down the back. The hoodie is an essential staple in many boys' wardrobes and transcends multiple style and culture categories, from sport to hip hop.
Within the category of hoodies, there are several variants that are also popular choices. One very prominent option is the winterised hoodie which can feature a thicker construction and fleece or faux fur layering in the hood for added warmth. While the classic hoodie is usually worn in summer or spring or under a jacket in the colder months, these reinforced hoodies can act as standalone outerwear during winter and fall.
The Style of Hoodies
As mentioned, hoodies vary widely in terms of style. Many boys enjoy wearing sports hoodies that feature iconography or branding from their favourite clubs, while others prefer hoodies that evoke a street style or hip hop look. Another popular choice is the plain, solid-coloured hoodie. This option can be worn as a standalone item or as a layer underneath another outerwear piece.
The Waterproof Jacket
A boys' waterproof jacket is a highly functional item of outerwear that works to keep a boy dry and warm during wet weather. Usually constructed of a vinyl blend, the waterproof jacket can be a thin shell or a jacket with a reinforced lining. Waterproof jackets can feature a hoodie as well, for added protection, and sometimes feature a collar element where a hoodie can be rolled up and stored when not in use.
The Winter Jacket
Winter jackets are reinforced, sturdy items of outerwear that can keep a boy safe and warm during even the coldest months. Winter jackets come in a range of styles, but there are certain styles that are consistent year after year.
Puffa Jackets and Quilted Jackets
Puffa jackets and quilted jackets are often conflated into the same category, but they are actually two different types of winter jackets. The puffa jacket, made popular by hip hop artists and style mavens, is a winter jacket made of a light outer shell that is "puffed" out by a down or faux-down inner lining. These jackets are very warm and comfortable and also very light to store and carry.
A quilted jacket is another stuffed, down option of outerwear. It varies from the puff jacket, however, by having a sturdier and heavier construction. It also features a quilting stitch on the exterior that holds the inner stuffing in place.
Fleece Jackets
Polar fleece jackets, more commonly known as fleece jackets, are constructed from a napped synthetic material that works as a soft insulator. Fleece jackets can be cut in a hoodie style or with a small mandarin collar. Polar fleece is also often used as a lining element in other winter jackets or with a waterproof shell.
Pea Coats
Pea coats offer a classic look, sourced from the world of the Navy and first seen as early as the first half of the 18th century. The classic pea coat is usually either navy blue or black, and it features a double-breasted button front. It is typically constructed from a wool blend and is extremely sturdy and warm.
Parkas
Parkas are hooded jackets that often feature a waterproof or winterised shell and a fur-lined hood. They are very warm options and can come in a range of colours and styles. A popular variant is the camouflage green parka with a light brown fur lining on the hood.
Getting the Right Size in Boys' Basic Jackets
When purchasing a jacket for a boy, it is important to make sure that the size is right. Boys' sizes are categorised by age groups: 3 to 4, 5 to 6, 7 to 8, 9 to 10, and 11 to 12. These age group sizes can also be referred to by a single number respectively: size 4, size 6, size 8, size 10, size 12, size 14, and size 16.
To determine the right size jacket for a boy, the following measurements should be taken:
| Measurement | Description |
| --- | --- |
| Height | The boy should stand with his feet together flat on the floor and wearing no shoes. With him standing straight, measure from the top of his head to the floor. |
| Collar | Use a tape measure to gauge the circumference of the base of the neck where a collar would typically sit. |
| Chest | Use a tape measure to get the girth of the chest just under the arms. |
| Waist | Use a tape measure to ascertain the girth of a boy's natural waistline. |
To ascertain the correct size jacket for a boy, a parent can run these series of measurements and then cross-reference them with the chart below. It is important to note, however, that these are general guidelines and that sizes can vary from manufacturer to manufacturer.
| Measurement | Value | 3-4 yrs | 5-6 yrs | 7-8 yrs | 9-10 yrs | 11-12 yrs |
| --- | --- | --- | --- | --- | --- | --- |
| Height | cm | 104 | 116 | 128 | 140 | 152 |
| Collar | cm | 28 | 30 | 31 | 32 | 34 |
| Chest | cm | 54 | 59.5 | 63.5 | 68.5 | 76 |
| Waist | cm | 52 | 54 | 57 | 61 | 66 |
By taking careful measurements and using this chart to place a child within a size range, an adult can find a jacket that is an ideal fit for any child. Given the speed with which boys grow, it is advisable to buy one size larger than the measurements to accommodate for a growth spurt.
Shopping for Boys' Basic Jackets
Individuals in search of basic jackets for boys can source their local shops for a limited selection of items. Local clothing stores can have certain items that are on trend, but they may not have a diverse and wide-ranging selection. On the other hand, a more comprehensive catalogue of boys' jackets can be found on the online auction site, eBay.
Buying Boys' Jackets on eBay
To begin a search for a basic boys' jacket on eBay, you can start off by running a general search for the term "boys jacket". This will bring up an enormous list of auctions that can give you an overall idea of the types of listings available on the site.
To narrow down your options, you can leverage the related search suggestions at the top of the list of auctions. eBay offers these helpful hints to aid you in winnowing down your search. If you run a search for "boys jackets" for example, the site might suggest that you also look through auctions related to quilted jackets or jackets in a particular size. You can also zero in on an item by running a search with a specific keyword such as "boys blue hoodie", say.
Getting to Know Your Sellers on eBay
When buying an item on eBay, it can be a good idea to take the time to get to know the sellers you are dealing with. You can do this by looking through a seller's past auctions and also by reviewing the feedback the seller has received from other customers.
Conclusion
Finding the ideal boys jacket for a child can be an easy and pain-free process when the right tools are leveraged. By researching the popular options available, carefully sizing a boy to ensure fit, and looking for options that flatter a boy's own sense of style, an individual can find a boys' jacket that perfectly complements a young man and keeps him comfortable, secure, and stylish. By also leveraging the unprecedented depth of the eBay catalogue in this search, a buyer interested in basic boys' jackets can find even a specific item in a matter of moments. Looking through the vast catalogue of items on eBay by leveraging the search function and then researching a seller's practices helps ensure that purchasers have a user-friendly, quality customer experience on the website. With the help of eBay and its numerous helpful tools, a parent or caregiver can find the ideal boys' basic jacket in short order.