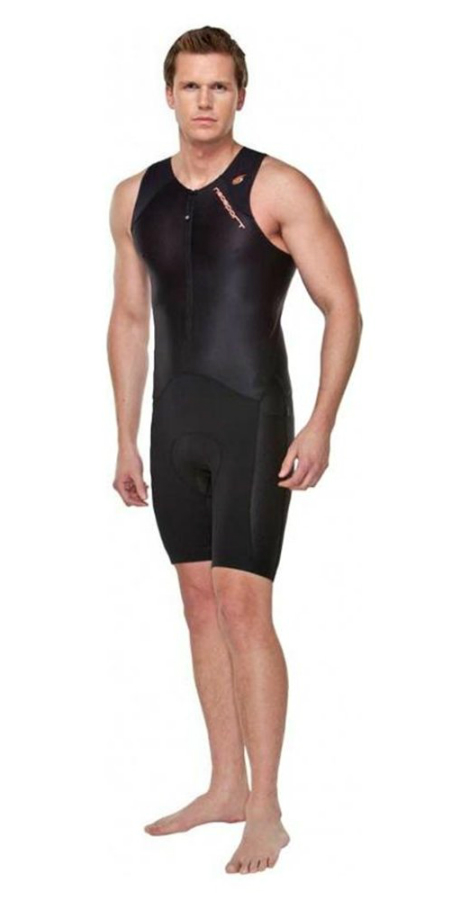 Men's activewear is one of the more popular and flexible subsets of men's clothing. This type of clothing provides men with a way to not only engage comfortably in sports and activity, but it also gives them a way to just look on-trend while doing so. Of course, not every man likes to shop, so finding and purchasing activewear can be a tall order of business for some men. Fortunately, there are easy, user-friendly alternatives available to men when it comes to purchasing activewear that eschew the traditional option of going shopping. Looking for and purchasing items on an online auction site such as eBay is a great way for men to find the activewear they need. The website provides multiple listings in almost any style or garment category and gives men a convenient way to buy almost any type of activewear. Getting to know a bit about eBay's marketplace and how to approach the buying process on the site can get a man started on the right footing.
Shopping for Men's Activewear on eBay
When beginning the buying process for men's activewear on eBay, a great first step is for a man to leverage the search bar which can be found at the top of any page on the site. The search bar can be used to run a general search with a term like "men's activewear", and this gives a prospective buyer an overall idea of the types of activewear available on the website. More specific terms such as "men's running pants" or "men's compression tops" can get a man closer to finding what he is looking for, taking him directly to relevant listings. Of course, having an idea of the entire activewear range can help a man focus his search and find the exact items he needs. Nike and Puma offer a great range of Men's Activewear that is available to buy on eBay.
Types of Men's Activewear
The category of men's activewear covers a range of clothing items, including everything from specially engineered, performance-oriented accessories to general clothing items that can be worn as street wear outside sports or the gym. The following is a summary list of the more popular categories within men's activewear, providing a clear perspective from which a buyer may approach his experience on eBay.
Men's Activewear Pants
Whether a man loves the gym, jogs everyday, or plays football on the weekend, there is a type of activewear pant that can aid him in his performance and leave him feeling comfortable and vibrant in his activity. The classic jogging bottom is, of course, one of the most popular staples of this category. These soft, cotton-blend pants hang loosely and provide an enormous range of motion that can work in almost any activity.
Sport-specific pants are also a prevalent trend in the world of men's activewear pants. Running pants and running tights that have been engineered to keep legs free of sweat during extended runs are one popular option, as are snowboarding pants or ski pants. Each type offers specific detailing that can enhance performance or comfort during a sport.
Compression Wear
Compression wear are specialised garments that are designed to keep skin dry, support muscles, and get a man fully engaged in an activity. These skin-tight garments may be worn individually or as a support layer underneath other activewear pieces. Compression shirts are typically worn in sports such as cycling, running, and even football and are considered to be performance enhancers by many. Compression pants or tights can also provide the right insulation and muscle warmth to men who enjoy winter and cold weather activities. Compression wear comes in a range of colours, and it can often feature bold, geometric design schemes that complement the musculature of a man's frame.
Men's Activewear Hoodies
Perhaps no item in men's activewear is more ubiquitous or useful than the hoodie. This hooded jersey or jacket serves not only as a warm-up piece, but it is also a viable bit of street wear that can have a man looking appropriate and stylish in a wide range of casual settings. Hoodies can have zipper fronts or can be structured as pullovers, and they are typically made from a cotton blend. Many hoodies feature team or sports logo branding elements, adding to their cache as a fashion piece. Some men leverage these jackets as outerwear before or after working out.
Men's Activewear Jogging and Track Tops
Another popular type of top for active men is the jogging top or track top. These acrylic blend jackets usually have a zip front and, most iconically, may feature a stripe design on the sleeve or cuffs. Jogging tops often match with a pair of track pants for a complete look that a man can wear during warm-up or when travelling to a match or event. Like the hoodie, a track top is a useful streetwear item as well which allows a man to transition easily from sports to social occasions.
Men's Activewear Shorts
Gone are the days of the traditional cotton blend short. While these reliable options are still available, many men's activewear shorts today are built from more advanced materials that work to keep a man cool under heavy play. Most men's activewear shorts have an elastic waistband with an additional drawstring element for added security during rough-and-tumble activity. Added benefits such as an interior pocket for storing a key or an integrated underpant structure can also be found on some types of activewear shorts.
Men's Activewear Tees and Long-Sleeve Tops
Many men grew up spending their workouts dressed in traditional cotton T-shirts or long-sleeve tops. While these options are still present in the marketplace, many activewear shirts today are constructed from sweat-wicking material that keeps excessive sweat off a man's torso and arms, aiding his performance and keeping his muscles relaxed and engaged. Men's activewear tops still follow a traditional silhouette, with crewnecks being particularly popular, although V-neck options can be found as well. Activewear shirts can also be a way in which a man can show support for his favourite team or sports brand, as many of these shirts feature logo or branding elements from popular squads and brands.
Sizing Men's Activewear
When buying activewear, it is a good idea for a man to have an idea of the average sizing on the market. The following chart provides a general idea of the measurements associated with each size in the men's activewear category.
| Top Size | S | | M | | L | | XL | | XXL | |
| --- | --- | --- | --- | --- | --- | --- | --- | --- | --- | --- |
| | cm | inches | cm | inches | cm | inches | cm | inches | cm | inches |
| Chest | 91-96 | 36-38 | 96-101 | 38-40 | 101-106 | 40-42 | 106-111 | 42-44 | 111-116 | 44-46 |
When measuring the chest to determine the size of a top, it is recommended that the measurement be made of the widest part of the chest be measured. Be sure to hold the measuring tape is straight across the back.
| Pants Size | XS | S | M | L | XL | XXL |
| --- | --- | --- | --- | --- | --- | --- |
| Inches | 28 | 30 | 32 | 34 | 36 | 38 |
| Centimetres | 71 | 76 | 81 | 86 | 91 | 96 |
When shopping on eBay, it is important to remember that sizes may vary from manufacturer to manufacturer. Also, sizes may run larger or smaller, depending on the brand. While the above charts can be used as a general reference when it comes to sizing, prospective buyers should take the time to confirm the sizing with sellers.
The Buying Process on eBay
Once you have made a decision about the types of activewear pieces you want to look for on eBay, you may begin your search with a general search of "men's activewear". You can begin reviewing the listings that are produced as a result of your basic search. When a listing catches your eye as particularly relevant to your needs, click on it to view its detailed listing page. On this page, you can view such essential details as size specifications, shipping costs, expected delivery time, and more. You may also access the seller's page by clicking on the seller's name. This allows you to learn more about the seller of the item.
Buyers on eBay typically benefit from taking the time to get to know the sellers, either through communication or by reviewing a seller's information on the website. You may choose to communicate with the seller to confirm points such as fit or shipping costs to streamline your buying process. It is also a good idea to look through a seller's past auctions and to review the feedback the vendor has received from other customers.
Conclusion
Finding men's activewear on eBay can be a straightforward and user-friendly process for even the most shopping-averse man. By taking the time to familiarise himself with the various items available in activewear, including compression wear, hoodies, and tracksuits, a man can approach his buying process on eBay armed with the information he needs to get his purchasing done efficiently. From there, the buying process is a simple matter of running a search and reviewing relevant items in detail, including issues related to size, shipping, and payment. Buyers who take the time to get to know their sellers and communicate with them on details related to purchases can further streamline the process and be confident that the experience on eBay goes smoothly. By using the power of eBay's extensive catalogue of men's activewear, a man is certain to find anything from the sport-specific, well-engineered pant to an everyday hoodie to add to his wardrobe.