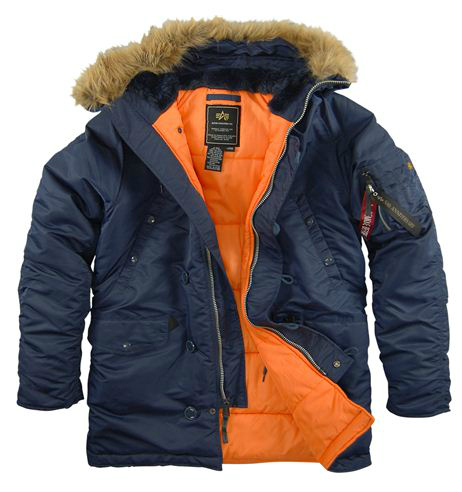 In winter, when days get chillier, people begin to pull out their winter coats, gloves, and scarves. For many, a parka is essential for the long, cold days of winter. Originally worn by Eskimos and those in Arctic regions, parkas are a weatherproof coat or jacket with a warm inner lining. They often include a fur-lined hood to protect the wearer's head from wind and rain and can be cinched close to the face. Parkas also feature a wide variety of colours, sizes, styles, and features for various environments.
While it is common to see entire families wearing parkas, they have come into style as a woman's winter fashion accessory. Women's parkas can be purchased at high street shops, sporting goods retailers, and online marketplaces like eBay. With the parka's popularity and so many varieties, it can be difficult to choose the right parka unless the buyer knows what to look for. A basic overview of the purpose and uses of the parka, as well as what is available, can assist buyers in finding exactly what they need.
History of the Parka
The parka, sometimes referred to as an anorak, first entered the English written record in 1625. The original form of the word is derived from the Nenets language of the Eskimos living in the Aleutian Islands and simply means "animal skin". Living in arctic and subarctic climates necessitated warm outerwear for these people, who needed something to keep them warm as they hunted. The Caribou Inuit, or Eskimo, solved this problem by inventing a heavy jacket made from caribou or seal skin to protect them from the moisture and wind chill, and often coated them with fish oil to maintain water resistance.
While this is the origin of these long hooded coats, the fashions and styles seen in the UK are the descendants of a much more recent development. The N-3B snorkel parka was originally developed in the 1950s for flight crews in the US Air Force who were stationed in extremely cold environments. It has a 43/4 length and an attached hood that can be zipped up so that the wearer looks out of a snorkel-like opening. These parkas could withstand temperatures down to minus 50 degrees Celsius. In the 1970s, its wool-like interior was replaced with polyester padding, making the jacket warmer and much lighter. This was then copied and sold to the civilian market, which became popular in the UK, since its low cost and long-wearing features made it ideal for school children. After fading out of popularity for a time, the snorkel parka made its comeback in Europe in the early 2000s with the indie scene and middle-aged people desiring the nostalgia of their school days.
In recent years, the parka has became a fashion must-have for women, with many movie stars and celebrities donning modified versions of the practical outerwear. Whether they stem from Eskimos or the Cold War, parkas enjoy a ubiquitous presence amongst many the world over.
The Modern Parka
Through the many variations parkas have taken, its basic form has remained the same. Most parkas are still hooded and reach to approximately thigh-length on most wearers. Everything else, from style, material, and their very function, is as diverse as the people who wear parkas. The somewhat shapeless cut of the original parkas used by the military has been redesigned with a more stylish and form-fitting cut.
Cold-weather parkas are still available but raincoats and wind parkas can also be purchased. Men, women, and children can wear unisex styles or individual looks designed specifically for certain genders or ages. Most still have the original drawstrings and hoods but many modern parkas are no longer fit for extreme weather conditions, as most people simply stay indoors when the weather becomes bad. Extreme-weather parkas for arctic environments or activities like cross-country skiing can be purchased at specialty goods stores and online auction marketplaces like eBay.
Types of Parkas
As potential buyers look for the perfect parka, they need to consider what activities, events, and environments they will be using it in.
Is it a fashionable purchase meant only to complement other clothing?
Does it need to be all-weather proof or just water resistant?
Will the wearer be facing extreme temperatures or just a brisk winter's day?
Will this be the buyer's only coat for all occasions or reserved for special outings?
The answers to these questions and others will assist buyers in determining which parka to purchase and how to obtain it. No matter where it is being worn or by whom, however, there are a few simple basics that potential buyers need to be aware of before they begin shopping.
Light vs. Heavy Parkas
A very important part of the decision-making process when choosing a parka is the weight of the item. Light parkas are generally made from wool or fibres in a single insulating layer. Parkas meant for very cold weather, on the other hand, have thick pockets sewn into an existing insulation layer to better help the warm air stay close to the body instead of escaping. This makes most heavy parkas suitable for the extreme cold. Many purchasers want a simple parka that will keep them warm from the door to the car. For them, even in the winter months, a lighter parka may do just fine. Others, such as those who ski or hike in the middle of winter or in especially cold locales will want a heavier coat as protection against the elements.
Waterproof Parkas
For some buyers, staying dry is more important than warmth or style. While a good, all-weather parka will keep the rain and moisture out, it is often too heavy or bulky for the wearer's taste. A coat that is too heavy in cool, rainy locations can often retain too much moisture inside the garment, causing the wearer to work up a sweat. Retailers in traditional storefronts and online marketplaces often sell light parkas designed to function as raincoats with full waterproof features. They can be purchased with or without a hood and some feature detachable hoods. There are even swim parkas available for use outside the pool when cold weather swimming.
Modular Parkas
Another popular parka choice converts the parka into three different clothing pieces. Featuring a zip-out jacket, the parka can be separated into the outer shell, the inner jacket, and the parka itself. This modular coat is useful if the wearer wants one coat but is unsure about the type of weather she will encounter. Other parkas feature removable insulation, turning the parka from winter wear into a spring or autumn jacket. Both types of modular parkas often include Velcro additions that can be added or removed from the coat, zippered pockets, and other features that keep the wind and moisture out.
Military Surplus Parkas
Buyers who are looking for an original military surplus parka will find it difficult to find an authentic design from the 1970s and 1980s. However, since it is a popular style with mod groups, it is relatively easy to purchase replicas of the classic style. Also known as a fishtail parka, these coats come with an attached hood lined with fur or fleece. They end on most wearers at the thigh, and can be worn in cold environments. Some are exact replicas while others feature a modern twist on the style.
Where to Buy a Parka
Parkas for men, women, and children can be found in many places. Fashionable parkas can be purchased at local clothiers and department stores. Raincoats and basic winter wear parkas can be found at department stores and specialty shops while extreme and all-weather parkas are located at sporting goods stores. For buyers who prefer a wider selection and one-stop shopping, parkas in a variety of styles, colours, and weather-proofing can be purchased from online marketplaces and auction sites such as eBay.
Buying a Parka on eBay
Buyers looking for the ideal parka will find what they need on eBay, from military surplus parkas to modular coats. Simply type the word of your choice into the search box to find hundreds of listings of parkas. If the choices are overwhelming, use the filters on the side to narrow the results by price, seller rating, and more. Once the results have been narrowed down, you can then utilise the sorting tools to make your search easier.
Once you have found the items you are interested in purchasing, check out the seller to ensure you will be getting the highest quality of service and product. Every seller has a rating, feedback, and personal profile that you can locate by clicking their name. This will tell you how satisfied others have been with their purchases from this seller, any return policies the seller may have, and if he or she charges shipping fees.
Conclusion
Buying a parka can be both exciting and rewarding when the buyer knows what to look for. From the ancient Inuits to modern fashion, a parka has long been an essential part of a winter wardrobe and extreme exploration. Whether they have zip-up pockets, fur-lined hoods, or detachable inner linings, parkas protect the wearer from wind, rain, snow, and seasonal fluctuations. With a wide variety of colours, features, and styles, there is sure to be something for every personality.
Women's parkas especially have become a high fashion item, as seen on the runway and celebrities as they go about their daily lives. These types of parkas and more can be purchased at online auction sites like eBay or from department stores or specialty shops. The key to purchasing the correct parka for the right person and environment is understanding how each is intended to be used. Once a buyer knows what to look for, the decision-making process becomes simple and fun. Whether looking to recreate a classic look or just needing protection from the winter chill, buyers are sure to find the ideal coat for every situation.