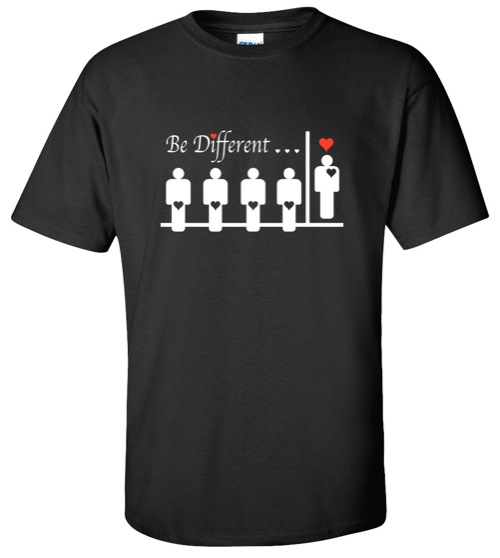 The T-shirt is a classic staple of fashion today, an ubiquitous item that everyone has in the closet. T-shirts have, however, become particularly relevant for women. While the modern, slip-on version of this T-shaped article of clothing was originally developed as a military undergarment in the early 1900s, it has gone on to become one of the most flexible and diverse pieces of clothing on the market, worn by women as a layered item or as a standalone fashion piece. With the upsurge in vintage T-shirts taking the world by storm as well, the T-shirt has solidified its place as an essential item in the daily lives of countless women.
This guide walks readers through a brief history of the T-shirt and looks at some of the central trends in this article of clothing. The guide also looks at purchasing options for accessing the diverse array of T-shirts available via the online auction site, eBay. The guide also offers tips that can be helpful in finding the ideal tee on this website.
Shopping for a T-Shirt on eBay
There are several ways to begin a search for the perfect T-shirt on eBay. One can begin by entering a search term in the search bar that can be found at the top of any page on the site. Buyers can enter a term such as "t-shirt" to pull up a list of T-shirt auctions and get a general picture of the range of selections. One can also enter a more specific term like "vintage rock t-shirt" to pull up more focussed listings.
As buyers browse through the various options available on eBay, it can be helpful to have an idea of what is actually defined as a T-shirt as well as the trends in the T-shirt category. The following sections take a look at how the T-shirt has developed into the ever-present staple it is today and provide an overview of some of the major trends in T-shirts.
A Brief Overview of the T-Shirt
The T-shirt is a shirt that is typically constructed with short sleeves and a close, rounded neckline that has no collar. The shirt forms a "T" shape when laid flat and is usually made from a jersey stitch of cotton. Originally created by cutting the historical undergarment, the Union suit, into two separate top and bottom pieces, the T-shirt was first officially issued as an individual item of clothing by the United States Navy around the time of the Spanish American War.
In the years since, this article of clothing has become a popular outerwear item and is now worn by men, women, and children around the world. While the classic T-shirt features a crewneck and short sleeves, there are variations that incorporate different necklines and sleeve lengths and are still considered T-shirts, mostly due to their cotton jersey construction.
Types of T-Shirts
Given the ubiquity of the T-shirt, there are many, many different types of these items on the market today. However, a few main categories can be highlighted to give focus to a T-shirt search on eBay. The following are some of the more popular categories of T-shirts available on the website.
Designer T-Shirts
Designer T-shirts are shirts that are created and released by premier fashion houses and brands. These chic T-shirts can be plain jersey or feature anything from a fashion brand's logo to a print and are as diverse as the creativity of the designers themselves. Some of these T-shirts are completely free of any obvious logo or design and are valued simply for their quality cotton blend or cut or for their association with a particular fashion house. Designer T-shirts have a place in the worlds of men's, women's, and children's fashion.
Vintage T-Shirts
Vintage T-shirts have been experiencing a serious uptick since the early 1990s. These recycled shirts have been among the more prevalent and lasting style trends over the years and have a huge place in the lives of men and women of multiple generations, including teens. Vintage tees can manifest as logo tees, tour shirts for a classic band or performer, or even as slogan T-shirts. They are often valued for their worn cotton feel, with a weathered look being particularly relevant amongst this subset of T-shirts. Some newly made tees even seek to replicate the worn-out, vintage look of this popular T-shirt type.
Novelty T-Shirts
Novelty T-shirts are humorous items that are meant to entertain. Many people often wear them to amuse or give these diverting T-shirts as joke items. They usually feature a current trend, a joke, or even characters from popular series or movies. Classic examples of a novelty T-shirt include the tuxedo T-shirt or a shirt with a funny statement printed across the front.
Logo T-Shirts
Logo T-shirts are shirts that feature the logo of a popular brand or label in a prominent spot. They are usually worn by individuals who are fans of a brand or want to align themselves with the look, style, and ethos of a brand. Popular brands on logo T-shirts include car companies, motorcycle companies, fashion labels, record labels, and technology companies.
Sports T-Shirts
The sport T-shirt is a hugely popular way for sports fans to support and promote their favourite teams or squads. T-shirts for everything from football to cricket are available and often feature a team logo or an individual player's image or even number. Another popular sports T-shirt option is one that is dedicated to a particularly prominent sports or activewear company.
Wearing a T-Shirt
Thanks to its multi-dimensional characteristics, the T-shirt is an all-purpose tool a woman can have in her wardrobe. Women today can leverage a T-shirt in any number of ways. From the basic to the ornate, the T-shirt can either function as a staple piece or as a unique, one-of-a-kind statement. The following sections discuss the T-shirt as both a standalone and a layering item for women.
Leveraging a T-Shirt as a Standalone Piece
A T-shirt that features a bold logo, design element, or print can function as a statement piece in a woman's ensemble. For especially trendy women, a vintage rocker t-shirt can be an ideal choice when worn with a pair of jeans. Women with more refined sensibilities might want to wear a more artistic design, leveraging the power of the T-shirt as a statement piece while still creating a polished, overall look. Any look put together with a design tee should let the T-shirt be the centre of the action. Busy accessories should be put aside with the T-shirt taking the main role in the ensemble.
Leveraging a T-Shirt as a Layered Item
Plain, solid-coloured T-shirts also work well as layering pieces under cardigans, sweaters, and even other T-shirts.Given their neutrality, these T-shirts can also be easy pieces to accessorise, providing women with a basic canvas on which to experiment.
A classic white T-shirt, for example, can be paired with dressier pieces to dress down an ensemble and create an overall, casual yet chic look. A T-shirt can also be acessorised with scarves, sweaters, and more, acting as the stable core of an outfit.
The eBay Buying Process
Once you have settled on a particular type of T-shirt that you want to buy, it is a good idea to begin looking at the individual listings that result from a search in detail. Looking at listings that catch your eye by clicking on their titles and reviewing their full information gives you a way to learn more about the item, find out important details such as shipping time and cost, and also review the condition of the item. The detailed listing may also feature additional photos of a T-shirt that can give you a more complete idea of how it can look on a person.
Evaluating Sellers on eBay
When buying a T-shirt on eBay, it is important to familiarise yourself with the sellers from whom you are interested in purchasing an item. You can do this by looking through the sellers' past auctions and reviewing the feedback they have received from other customers. This will give you a good sense of their track record in customer service and the quality of their listed items.
You might also consider leaving feedback of your own after your purchase to help enhance the experience of other customers who may shop from the same sellers after you do.
Conclusion
T-shirts are an essential item for anyone from a child to the most chic and fashion-forward adult. Available in an incredibly diverse range of colours and designs, T-shirts represent one of the more dynamic articles of clothing an individual can have in a wardrobe. They are versatile and can be worn as comfortable undergarments or stylish, standalone pieces. Logo T-shirts, sports T-shirts, and the ever popular vintage tee can add a touch of style to any ensemble and can work on men, women, and children alike. While offline retailers have a selection of T-shirts, individuals can find an all-encompassing catalogue of both new and vintage T-shirts at the online auction site, eBay. At this website, buyers can peruse a vast set of auction listings and access T-shirts of any type, from the designer piece to the novelty item. With its numerous listings, eBay offers individuals an easy, user-friendly way to add this always important fashion item to their closets.