Electricians, industrial technicians, and engineers, among many others, need high-quality testing equipment that is precise and durable. The Fluke Corporation has made a name for itself in testing equipment for many applications. Fluke makes every major kind of tester including electrical testers, PAT testers, temperature and humidity testers, pressure, vibration, and flow testers, as well as intrinsically safe testers for hazardous environments and wireless testers for convenience and ease of use.
Fluke Electrical Testers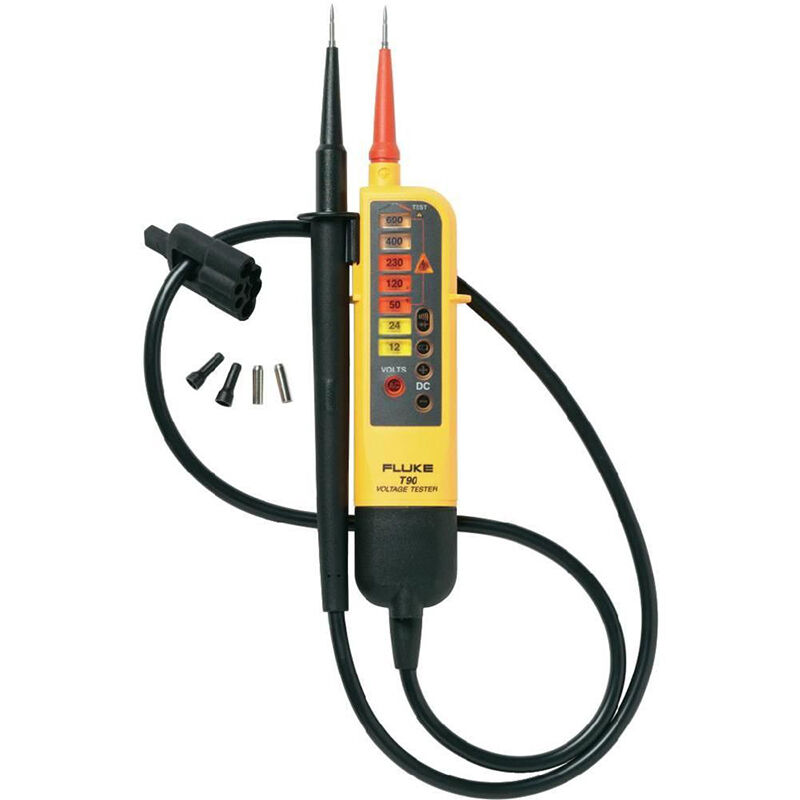 Fluke electrical testers include multimeters, clamp meters, power quality testers, oscilloscopes, insulation testers, and voltage, current, and continuity testers. Some have special uses, such as the Fluke automotive multimeter, which has 12 different functions just for vehicle electrical systems. Fluke has consistently set the industry standard in handheld electrical testers and offers innovative products, including the combination multimeter-insulation tester, which allows electricians to fix and prevent problems by testing both the electricity and the insulation on the cables.
PAT Testers
Portable Appliance Testing standards in the UK require companies to check the state of portable appliances periodically for safety purposes. Fluke PAT testers make it simpler to do so in-house, reducing costs for any company, and making it possible to do checks when it is most convenient. The testers carry out all the tests necessary for class I and class II appliances. Fluke offers one model for manually testing low volumes of devices, the Fluke 6200, and another model for larger volumes, automatic testing, and advanced controls called the Fluke 6500.
HVAC Testers and IR Thermometers
Heating and air conditioning technicians need tools that measure humidity, temperature, and air quality. Fluke air quality tools, such as air flow and carbon monoxide meters, particle counters, temperature and humidity meters, infrared thermometers, and thermal imagers help professionals design and maintain proper indoor air flow to prevent the growth of bacteria and fungi. Fluke also has HVAC-specific multimeters with built-in thermometers.
Pressure and Vibration Testers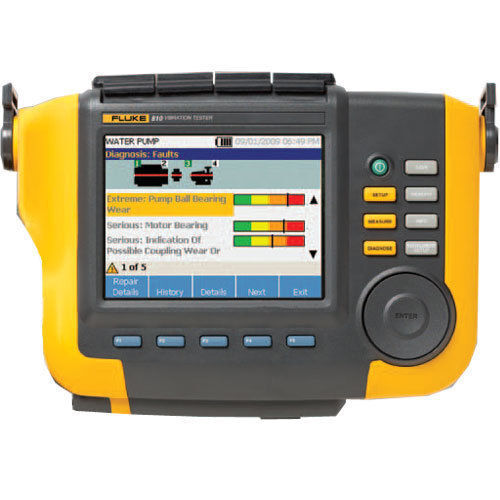 Vibration testers are for mechanical troubleshooting. The testers help pinpoint and decipher excessive vibration in industrial machines, making repairs faster, easier, and less costly. Pressure testers are necessary for pressure measurement and calibration. Fluke's line of pressure calibration tools includes piston gauges, calibrators, monitors, and dead weight testers.
Intrinsically Safe and Wireless Testers
Hazardous work environments like oil and gas refineries require special tools that eliminate the danger of explosions. Intrinsically safe testers conform to these requirements so that workers can take measurements and test equipment without the risk of ignitions. Fluke's wireless testers add convenience and ease of use to any testing situation. These tools communicate wirelessly and allow the user to record and store data from multiple instruments through a single interface.