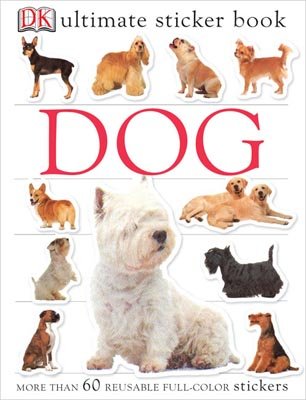 One side of a sticker carries an adhesive that allows it be securely placed on the object of choice, whilst the other side contains the desired information or decoration. Stickers can be used for a variety of different purposes. Children love to decorate whatever they can with their smiley face stickers or their favourite TV characters.
With a wide range of stickers available it can be difficult to decide on which stickers to settle for. Whether it is stickers for a collecting book, decorative stickers or educational stickers, auction sites such as eBay offer a number of options at affordable prices.
Types of Stickers
As mentioned above, there are a number of different stickers available on the market, and the next section will highlight some of these variations:
Collectable Stickers
One of the most popular reasons for the purchase of stickers is their collectability. People enjoy the process of opening a pack of stickers to see which ones are inside compared to ones they already have. Children also tend to swap collectables with friends who are collecting the same group of stickers. Below is an indication of the more widespread types of stickers that tend to be collected:
| Types of Sticker | Information |
| --- | --- |
| Television Characters | With children watching television more than ever it is understandable that they would want to decorate and personalise everything with the faces of their favourite television character stickers. There are stickers available from a lot of popular children's television shows for them to enjoy. |
| Sports Stars | The faces and team stickers of different sports are widely collected. From the worlds of football, rugby, athletics and tennis, there are a variety of stickers to be collected from a variety of different brands. |
| Vehicles | Also popular amongst sticker collectors is the collection of vehicle stickers. Whether it's trains, cars, boats or planes, there are a wide variety of vehicle stickers available at reasonable prices. |
| Animals | The collection of animal stickers is also a very common past time. Separable into differing categories such as mammals, reptiles, amphibians, birds or even dinosaurs, there is a wide variety of animal stickers on the market. |
Books for Sticker Collecting
As much fun as collecting stickers is, they need somewhere to be stuck. Often it is best to purchase a sticker collection book before purchasing the stickers themselves. This is so that the sticker collector can then work out which sets of stickers need to be bought in order to try and create a whole set. A lot of the time, stickers and collecting books can be purchased as one set to make things both easier and more reasonably priced for the sticker collector.
However, the likes of football sticker collectors tend to buy the collection book and then purchase separate packs of stickers as and when they can. For those who do so it becomes much more than just collecting. It almost becomes a race as to who can fill the collection book the fastest.
This can become an expensive way of collecting stickers as they search to find elusive or rare stickers. On the other hand, with auction sites such as eBay, it needn't be so. There is a vast range of collectible stickers from a number of different collection books available at reasonable and inexpensive prices. This is something that would very much suit an avid and competitive sticker collector.
For those who take sticker collecting less seriously, there are also a number of blank sticker books available that can be filled with any sticker of the collector's choice.
Decorative Stickers
Aside from the collection of stickers, there is an assortment of other sticker uses. Another widespread use of stickers is to use them in a decorative manner or to personalise certain belongings. Here is an explanation of the diversity of decorative stickers available:
Wall Stickers – Coming in all shapes and sizes, wall stickers are very popular amongst parents wishing to decorate the walls of a child's bedroom or nursery. Without the hassle of painting, larger wall stickers provide a realistic portrayal of the desired decoration. Available on the market are wall stickers from the worlds of nature, television and sport. There are also wall stickers available in much smaller sizes, for those wishing for a more delicate wall sticker decoration.
Craft Stickers – Craft stickers can be used for the decoration of any product of an arts and craft session. For example, craft stickers can be used on collages, homemade greeting card and for personalising belongings. The likes of children's pencil cases and books used at school can all be modified through the use of craft stickers. There is a vast array of craft stickers available on sites such as eBay.
Glass Stickers – Glass stickers are designed for use on windows or glass surfaces. Much like wall stickers they are popular amongst children who wish to decorate their bedroom windows. There are also glass stickers available that are easily removable from glass surfaces. Look out for glass stickers online that may otherwise be referred to as 'cling' stickers if this is a preferred option.
Bumper Stickers – Whether for an actual motor vehicle or a child's toy car, there are stickers manufactured especially for the use on the bumper of a vehicle. From stickers with comedic value or even stickers with an educational or informational purpose, there is a vast selection of bumper stickers obtainable at affordable prices.
Reward Stickers – Used by teachers and parents alike, reward stickers are produced for the purpose of showing gratitude or satisfaction. Most popular amongst both teachers and parents are reward stickers such as gold stars or smiley faces. On sites such as eBay, reward stickers can be purchased in large quantities at prices that are realistic and reasonable for the buyer.
Buying Stickers Online
With such a wide variety of stickers being readily available online to potential sticker buyers, it may be difficult to make a final decision on which sticker set or sticker book to purchase.
There are a vast number of expert sticker sellers who provide websites and blogs that can be of enormous help. From teachers recommending the best value reward sticker, to blogs run by parents who offer advice on the most economical way of purchasing stickers. Furthermore, there are also specialist websites and forums dedicated to the art of sticker collecting. It may be a good idea to read through the information provided by these online resources so as to gain a deeper insight into the options available.
Here is a list of things to do for prospective sticker buyers that can be useful when browsing for stickers online:
Compare prices amongst differing sticker selling websites
Look for the amount of stickers being sold in one pack. Whilst some stickers may be available in smaller packs, some sticker sets may be around that include more stickers at a better overall value.
Compare prices between sticker manufacturer brands.
Read FAQ sections of sticker selling websites.
Browse forums that offer sticker buying suggestions, brand recommendations and price information.
Buying Stickers from eBay
There are a lot of options available and decisions to make when buying stickers. Auction sites such as eBay enable a buyer to separate their sticker buying into the best available options.
If looking for a specific type of sticker, it may be a wise idea to use the filter option made accessible by eBay. This provides filtered selections based on keyword searches. For example, if one wanted to purchase glass stickers, by typing in 'glass stickers' into the keyword search box, all sticker sets that are not manufactured for the purpose of use on glass would be eradicated from the search.
There are also specialist art supply and children's activity product sellers on eBay. These sellers tend to offer more reasonable prices even if the buyer wishes to purchase stickers in bulk.
Use this checklist to make sure of a smooth and easy transaction using eBay:
Check the seller's transaction history.
Read through the seller's comment feedback section.
Take note of the seller's product description to gain a sense of the seller's knowledge of the product that is being sold.
eBay sellers often provide all this information freely and honestly in order to make the transaction as secure and easy as possible.
Conclusion
Stickers can be purchased in rolls, sets and packs. The variety of sticker that is available in these sticker holders is vast. Used by children and adults alike, stickers are available for the serious collector or hobbyist, as well as for those who wish to personalise their belongings.
Be sure to know what type of sticker that is wanted before settling for a purchase. Do not be afraid to ask questions on forums, blogs or directly to an eBay seller if you are unsure of which sticker set or book to purchase.
Despite this, stickers are a product that is used for a lot of different purposes. Whether they are stickers for collection, education and decoration or for use as a reward system, eBay is the ideal place to go for your sticker purchase if looking for affordable and sensible prices.