While console gamers get excited over the potential of the new hardware generation, PC gamers are watching the fuss with some smugness. The fact remains that a good gaming PC can pump out many of the latest titles at higher resolutions and with superior image quality settings than the Xbox One and PlayStation 4, and that situation will only get better for the PC as the years roll on. Simply put, the ability to upgrade a PC's components gives it a huge advantage in the long term. And there are graphics cards to suit any budget, from monstrous powerhouses costing thousands right down to tiny cards that barely cost the price of a new game. David Bayon, Contributing Editor at PC Pro,
highlights the best current choices and
explains what to look for.
---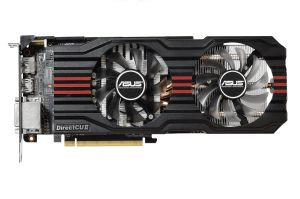 eBay loves: The latest games at 1080p – but only just.
Watch out for: In a year you might find yourself upgrading.
RRP: £105
If you don't mind keeping some settings at Medium rather than High, this pint-size card will handle most current games at 1080p. Don't expect miracles, though – it might start creaking as games keep improving their graphics.
---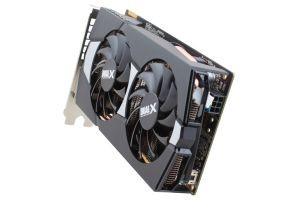 eBay loves: Play 1080p at the highest settings in many games.
Watch out for: Don't go upgrading your monitor any time soon.
RRP: £130
This is more like it. AMD's latest mainstream card can play Battlefield 4 at 1080p with Ultra settings, and is just as good in many other current benchmark titles. If your budget can stretch to it, the R7 265 is the minimum we'd go for.
---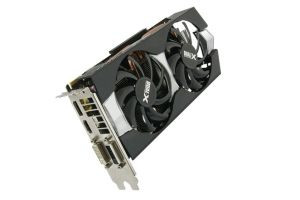 eBay loves: A great price-performance sweet spot.
Watch out for: Cards around here start getting bigger and noisier.
RRP: £150
If you can squeeze a bit more out of your budget, please do so. The R9 270X rebrands and tweaks the old HD 7870, pushing its performance way up. It can play many of the latest games at 1080p and the highest settings, and it's great value.
---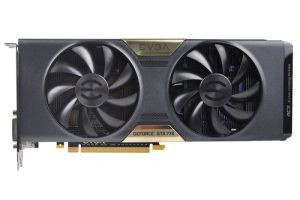 eBay loves: Want to up the resolution? Start here.
Watch out for: Still on the borderline for top-quality multi-screen gaming.
RRP: £220
A real jump up the performance scale comes if you can afford to top the £200 mark. The GTX 770 can effortlessly play Crysis 3 at Full HD and Very High settings, and you can even get smooth rates at 2,560 x 1,440.
---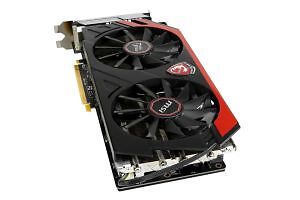 eBay loves: Stop worrying about settings – just ramp them all up to maximum.
Watch out for: You'll need a big case to fit these cards.
RRP: £300
Now we're getting to the big daddies. This beast will handle 4K resolutions or multi-monitor setups without dipping below playable levels, yet it can be found for less than £300 if you shop around. Be warned: it's as noisy and power-hungry as you'd expect.
---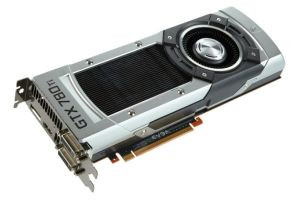 eBay loves: Huge, high-resolution monitors, and lots of them.
Watch out for: Your electricity bill won't be pretty.
RRP: £550
At the very top-end, you have two options. The GTX 780 Ti is as monstrous a card as you'll ever need, handling 4K gaming with ease, and making it perfectly possible to surround yourself with a triple-screen setup for compatible games. The other option is to go for a much cheaper card, but buy two of them. Nvidia's SLI and AMD's CrossFire are both mature technologies, and although you won't get double the performance, you can save money if you pick up two bargains. Just make sure your motherboard and case have enough room.

---
Budget vs performance
The first thing to decide isn't necessarily your budget, although it's always good to have a rough idea of this. No, the first decision is what you want from your new card. The latest top-end cards are designed for gaming on multiple screens, or on a super-high-resolution 27-inch or 30-inch monitor. If all you have is a single 1080p display, these cards are overkill – instead you might as well save the cash and buy a card that's capable of pushing out games at 1080p with all the settings enabled.
The same goes for the kind of games you play. If you enjoy the latest first-person shooters (FPS) with all their graphical bells and whistles, you'll want to spend more than someone who favours far less intensive games like World of Warcraft, or casual puzzle titles – and that's if you need a dedicated graphics card at all. Know your aims before you start shopping, as it's easy to persuade yourself you need more and more.
Ports
What screens will you be connecting to? The budget tends to dictate the ports on offer, so the cheapest cards might still have old-fashioned D-SUB ports, alongside DVI – fine for hooking up older monitors, but hardly cutting-edge connections. If you have newer monitors or projectors, look for several HDMI ports, while DisplayPort is becoming much more common too.
A single card can power multiple screens, but only if you make sure it has enough of the right ports. For example, you can plug three screens into some high-end cards, but only if you use two DisplayPorts and one HDMI or DVI – so check what ports your monitors can use before shelling out, and make sure you get the right cables or adapters.
Other issues
The more powerful the graphics card, the more cooling it requires and the noisier it's likely to be. This isn't a major issue if you're building a massive gaming rig, but if the PC is for the living room you might want to consider a silent card. These use passive cooling rather than loud fans, but they can only achieve so much – you'll find passive cooling mostly on low to mid-range cards.
The same applies for different sizes. If you're building a small-form-factor PC you might need a low-profile card – a card that takes up half the usual space inside the PC case. On the flip side, some of the most powerful cards can take up two of your PC's expansion slots. Again, there are all sorts out there so make sure you read the specifications, look at the images and plan ahead.
The best budget graphics cards
We'll assume you're looking for the most common baseline goal: to play good-quality games with a 1080p resolution. If you don't even want that level, feel free to spend less than the cards here, but over the course of a few years you'll probably find your PC really getting left behind by new games.