6 of the best bike computers
It's rare to find a runner these days who doesn't use their smartphone as a fitness tracker, but that's still a tricky option for cyclists. Whether it's having to buy a dedicated mount or simply the panic that can set in when your costly mobile contract is right in front of you, bouncing up and down over every pothole, using a smartphone on a bike just isn't as practical as a dedicated cycle computer. David Bayon, Contributing Editor at PC Pro, explains what to look for and rounds up six of the best.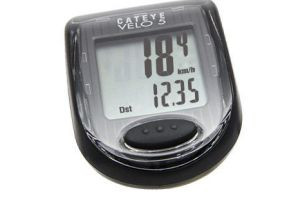 eBay loves:
A dirt-cheap way to get started.
Watch out for:
Does little more than the bare minimum.
Price:
£12
The
CatEye Velo 5
is as basic as a cycle computer gets — it tracks speed and distance, and nothing more. It's easy to set up on any road or mountain bike, and has a large and legible display. Simple, but effective.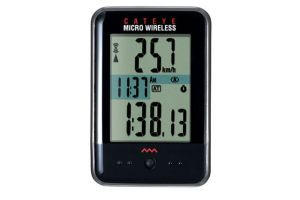 eBay loves:
Wireless for not much cash.
Watch out for:
The buttons on the rear are a bit fiddly.
Price:
£32
An upgrade to the
Velo 5
, the Micro Wireless does away with fiddly cabling and adds a customisable backlit display with several information areas. It's still mainly for speed and distance tracking, but is more pleasant and convenient to use for not much more money.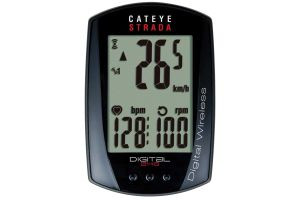 Add a caption
CatEye Strada Wireless with Speed/Cadence Sensor
Click to Edit caption
CatEye Strada Wireless with Speed/Cadence Sensor
eBay loves:
Interference-free wireless operation.
Watch out for:
Unless you really want cadence tracking, the Garmin Edge 200 is simpler.
Price:
£72
This simple device measures speed, distance and cadence, and sends the information using wireless technology. It's close to GPS price territory, but if you'd prefer long battery life and simple controls, the
CatEye Strada Wireless
is a good choice.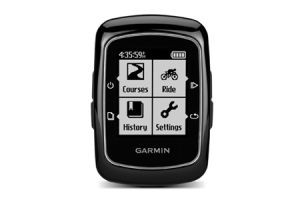 eBay loves:
A very affordable GPS cycle computer.
Watch out for:
No advanced tracking or heart rate monitor.
Price:
£85
It doesn't have all the features of the 810, but for a quarter of the price, we're not complaining about the
Garmin Edge 200
. The fixed display is a limiting factor, and there's no cadence or heart rate tracking, but it gives you GPS at a good price.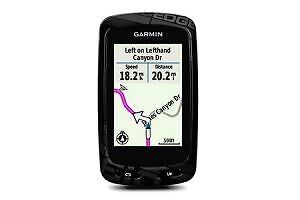 eBay loves:
The LiveTrack feature shares a ride in real time.
Watch out for:
It's a big price jump from the 200.
Price:
£280
A full-on GPS navigation device with a glove-friendly backlit colour touchscreen, an SD memory card slot for extra maps, predefined bike setups, elevation tracking and heart rate monitoring. The
Garmin Edge 810
even has Bluetooth for syncing with your mobile phone after — and during — a ride.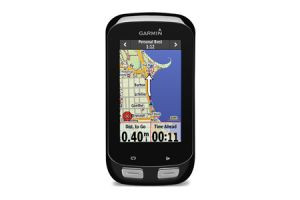 eBay loves:
The 3-inch high-resolution screen.
Watch out for:
Forget subtlety, it's the size of a smartphone.
Price:
£400
The daddy of all cycle computers, the
Garmin Edge 1000
is made for competitive cyclists and includes 'Connect segments' that make every ride a race. It offers impressive navigation, loads of display options, compatibility with all sorts of external sensors and smartphone syncing.

A cycle computer is basically a fitness tracker for your bike's handlebars. It's a dedicated device that's designed for easy and secure mounting, and is (or should be) weatherproof and shockproof. Don't expect anything too futuristic or stylish, as these serious tools are meant for one thing only — tracking your ride. And they can do that at all levels, from a relatively simple beginner's device that tracks your speed and distance, to remarkably powerful devices that can also measure cadence (pedalling speed), power and heart rate.

What kind of device is best for me?

If you ride around casually and just want to know how far you've travelled, the most basic of distance-tracking devices is all you need. If you commute to work and park your bike in public, you'll also want a device that clips on and off easily, so you don't have to dismantle the mount every time you lock up.

At medium budgets, it's best to buy a computer that works with magnetic sensors for speed and cadence measurement. For real cycling fiends, a device with built-in GPS and other add-ons makes everything very simple indeed and, at higher price points, you'll get something similar to a car satnav. You'll even be able to share your rides using a web site like the excellent Strava.com if your device supports it, and see your exact speeds at every points of the journey.

What about other features?

If you're just buying a GPS cycle computer, all you need is a secure fit on the handlebars, but other kinds usually require additional parts. For example, you may need to install a spoke magnet on your wheel to communicates each revolution to a sensor attached to the frame. This then connects to your cycle computer by wire (which must be kept well away from pedals and other moving parts) or if you spend a bit more, wirelessly. A cadence sensor works in the same way, but fits to the pedal's crank instead.
Aside from that, look for features such as a backlight and adjustable font sizes to make reading the screen easier, and multiple display modes to show different measurements. Check what kind of battery a device has, too. GPS cycle computers often have built-in rechargeable batteries that last a full day on one charge, while simpler devices often use standard (and easily replaceable) batteries that last much longer.