Guide to buying a computer monitor
Considering it's the part of the computer we interact with constantly, many of us spend remarkably little attention on our monitors. They rarely break down, so many of us are still using the screens from PCs that have long since been upgraded and with current prices, that's just not necessary. David Bayon, Contributing Editor at PC Pro, looks at today's monitor technology and rounds up the best Full HD resolution models.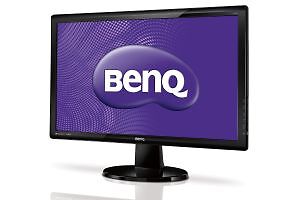 eBay loves:
An amazing screen for such a low price.
Watch out for:
It doesn't have an HDMI port.
RRP:
£110
With such a good 24-inch Full HD screen available for just over £100, it's hard to see why anyone would choose a smaller model than the
BenQ GL2450
. There are a few signs of the budget design, such as the lack of an HDMI port, but at this price, we're just delighted to see a surprisingly good TN panel.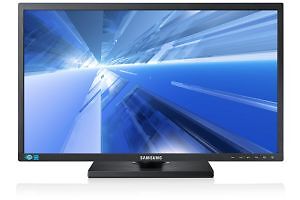 eBay loves:
Lift and pivot the screen to any angle you need.
Watch out for:
The Full HD panel can be a bit uneven.
RRP:
£180
If you're looking for an office monitor,
Samsung's 24-inch S24C650
offers excellent colour accuracy and a good overall picture. It also has a flexible stand that lifts and pivots to portrait mode, and there's also a built-in carry handle.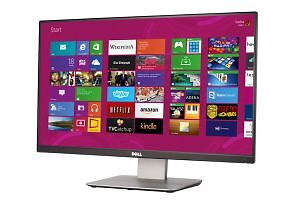 eBay loves:
The bezel is less than half an inch thick.
Watch out for:
There are cheaper 24-inch screens, but none this good.
RRP:
£200
The sweet spot for Full HD monitors is 24 inches and this
Dell UltraSharp
model is one of the best, with an IPS screen that gives excellent contrast and accurate colours. It also has an adjustable stand, a very thin bezel and all the ports you could need.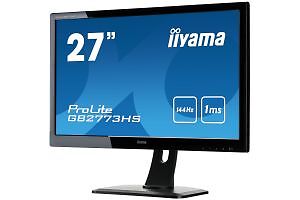 eBay loves:
A great choice for hardcore gamers.
Watch out for:
Needs calibration to get the best results.
RRP:
£250
Fancy a budget 27-inch Full HD monitor that's designed specifically for gamers? This
Iiyama
has an ultra-fast 144Hz refresh rate to reduce tearing during gameplay, but it's as basic as they come when it comes to ports. Still, it's cheaper than most other gaming screens.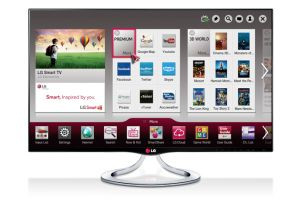 eBay loves:
It's a monitor with built-in Smart TV functions.
Watch out for:
Not the fastest response times.
RRP:
£349
As monitors get bigger and bigger, it makes sense to use them as a TV, too. This
LG 27-inch Full HD
display has smart TV functions built in, so you can watch Netflix without using your PC. It has two HDMI ports for connecting other devices and the picture quality is very good.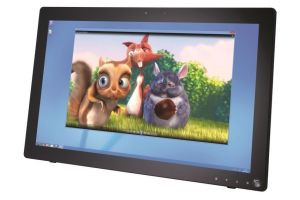 eBay loves:
Full ten-point multi-touch on a massive screen.
Watch out for:
Multi-touch doesn't come cheap.
RRP:
£450
To finish on a rather different note, how about the
Iiyama ProLite 27-inch touchscreen
monitor that tilts back by 70 degrees and detects up to ten fingers at once. The screen is generally excellent, but it's expensive and its usefulness depends on your love for Windows 8 — but we like it.
Choosing a PC monitor isn't as confusing as it used to be. We're long past the time when the specification gap between two similarly priced screens could be cavernous and monitor technology has now reached the point where there are very few genuinely bad models available. That's not to say poor-quality monitors don't exist, but by following a few rules, they're pretty easy to avoid.

The first thing to consider is the panel type, which can usually be found in a monitor's technical specifications. Of the two main types, a TN panel is cheap and boasts fast response times that are great for fast-moving games; an IPS panel is more expensive, but gives better overall image quality. Generally, low-cost monitors use TN panels and dearer ones use IPS, but the lines are blurring as prices fall. In between you may find VA panels, which offer good contrast at the expense of slower response times. There's no right or wrong choice, just the choose the type that best suits your needs.

Don't worry too much about the differences between LCD and LED backlights on a monitor — just think of the latter as a brighter, more efficient version of the former — and try to judge monitors with your own eyes, or at least those of an experienced technology reviewer. And bear in mind that while many monitor specifications are important, figures stated by the manufacturer for brightness and contrast are usually overblown for marketing purposes.

Size and resolution

The bigger a monitor is, the higher its resolution should be to make effective use of the extra on-screen space. Full HD resolution — 1,920 pixels horizontally by 1,080 vertically — is now standard for monitors from 19 inches to 24 inches ones. It lets you fit a decent amount on-screen at once and Full HD movies will look their best.

If you're looking at screens measuring 27 inches and upwards, try to find a higher resolution to match. Stretching a Full HD resolution over a 27-inch screen is still perfectly usable — and is what many budget big screens do — but it's not the most effective use of space and 2,560 x 1,440 is a better option. 30-inch monitors, however, generally don't come with a similarly large resolution and their popularity has been significantly dented by the rise of smaller rivals.

Good connections

Once you've decided on your panel type, screen size and resolution, the only remaining decision is how you're going to connect it to your PC. HDMI is fairly standard on today's monitors, not to mention laptops and desktop PC graphics cards. Some monitor manufacturers are trying to shift to the DisplayPort connector and you'll often find this is the only cable that comes in the box with a new model. It's worth using if your PC supports it.

If you can't use HDMI or DisplayPort, you should seriously consider upgrading your graphics card at some point, but most monitors still include at least one DVI port for legacy connections — just make sure it's there before you buy. Also remember that DVI doesn't carry audio, so you'll need a separate cable for that if your monitor also has built-in speakers.