With a festival of must-watch sport to look forward to this summer, there's never been a better time to get yourself fully kitted. From hi-res projectors to beer fridges David Bayon, Contributing Editor at PC Pro, rounds up ten of the best must-have gadgets for the summer of 2014.
---
Projector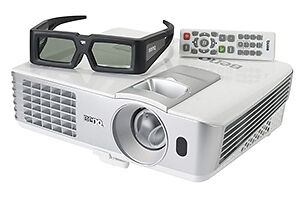 eBay recommends: BenQ W1070
RRP: £700
If you want the biggest screen you can possibly get, so you can see all of the action up-close, you'll need a home cinema projector. Even in a modestly sized living room, you should be able to project a giant 6ft screen. There are plenty of projectors to choose from, but there a few things to look out for. All projectors will be bright enough to use in a darkened room but if you want to watch sport during the day when there will still be bright summer sun, you'll need to get a brighter model. Look for one with an ANSI Lumens rating of 1,500 or higher. A projector with dark blacks and vivid colours is also worth looking out for.
Finally, projectors don't have don't have TV tuners or decent speakers, so you'll need to plug in a set-top box and hook up a home cinema audio system.
---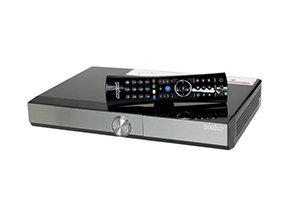 eBay recommends: Humax YouView DTR-T1010
RRP: £229
Unless you're planning on the entire tournament off, work and the demands of late-night/early-morning kick offs will make it pretty much impossible to watch all of the games live. That doesn't mean that you have to miss out on anything, though. With a PVR you can set every game, not to mention all of the analysis, build up and related programming, to record, so you can watch at your own convenience. As all of the games are on BBC or ITV, you just need a Freeview HD model.
Look for one with two tuners, so you can record two shows at the same time. A 500GB hard disk should be the minimum, letting you record around 300 hours of standard definition programming and 125 hours of HD. If you'd also like to be able to watch the online catch-up services from all of the terrestrial TV channels, such as BBC iPlayer, look for a YouView box, which has this built in.
---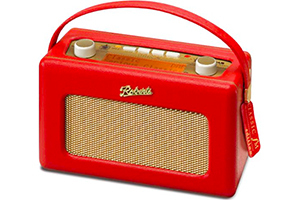 eBay recommends: Roberts Revival DAB
RRP: £200
You're not always going to be able to plonk yourself in front of the TV to watch all of the games, but that doesn't mean that you have to miss out. With a DAB digital radio, you can listen in to the live commentary for all of the games you can't see first hand. DAB radios are much higher quality than their old FM equivalents, with clearer sound and a simpler tuning system that lets you pick a station by name. Look for a portable radio that can be battery powered, and you can listen to the games wherever you are.
---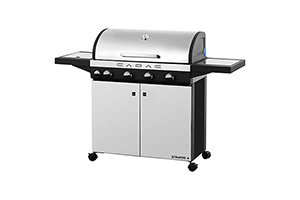 eBay recommends: Cadac Stratos 4
RRP: £375
With the World Cup taking place in summer, it's a good time to get people over for a BBQ during the game. A traditional charcoal-burning BBQ gives great flavour and will save you money, but is a fair amount of hassle. A gas-burning model is a lot easier and quicker to get started with. For gas, look for a model with multiple burners, as these will let you cook foods at different temperatures on different parts of the grille. A food warmer is a nice extra, as is a traditional hob, so you can cook extras, such as fried onions, without having to go back to your kitchen.
---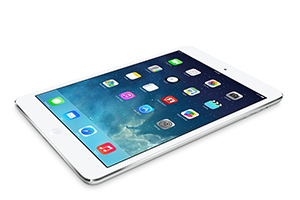 eBay recommends: Apple iPad Mini with Retina Display
RRP: £419
A tablet equipped with unlimited wireless data will let you watch the football from anywhere, using free apps: both BBC iPlayer and ITV Player let you watch live channels using Apple iOS or Android. On top of that, you can keep up with the gossip, as well as seeing what the other scorelines are via the Internet. Choose a tablet with plenty of battery life and a screen resolution of at least 1,280 x 720. While most networks will sell you a tablet and unlimited data contract, you may find it more convenient to choose your own tablet and buy a SIM-free data contract separately.
---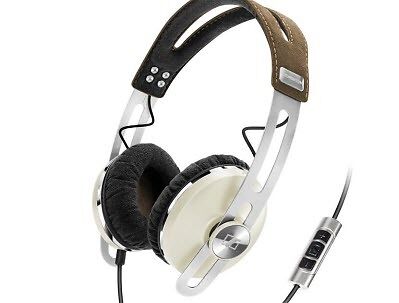 eBay recommends: Sennheiser Momentum On-Ear
RRP: £170
If you're out and about and don't want to know the results of the games, the last thing you need is to overhear people discussing the scores. A new pair of headphones could well be in order, so you can listen to music in peace, blocking out the outside world.
There's a huge variety of headphones on offer. In-ear models are the most portable, but you'll want to get a pair with a variety of tips, so they fit your ears properly and shield you from the outside noise. Over-ear models enclose your ears and generally have better sound and deeper base, but they're not as easy to carry around. Noise cancelling models are a good idea. They use battery-powered electronics (often rechargeable via USB) to actively to cancel out external noise, which means you can't hear what's going on and can listen to music at lower, safer volumes.
---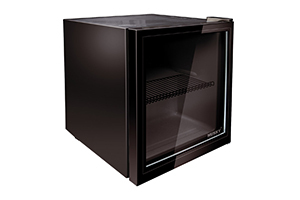 eBay recommends: Husky HY192
RRP: £120
If you're in the middle of watching one of the tournament's most exciting games, the last thing you'll want to do is leave your lounge to get another drink. With a beer fridge, all of your problems are solved. Look for a model that has a capacity of around 50L as this will give you enough room for a good variety of drinks: expect to store 40 330ml soft-drinks or 440ml cans of beer with this size. Make sure that the fridge can run all of the time, as some cheaper, smaller fridges are only designed to run for a couple of hours max.
---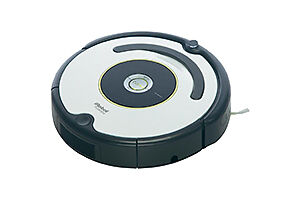 eBay recommends: iRobot Roomba 620
RRP: £300
The worst part of having people over to watch a game is the tidying up afterwards, particularly having to vacuum all those little bits of party snacks, such as crisps. With a robotic vacuum cleaner you don't have to worry.
These clever units will spring to life when you program them to, automatically maneuvering around your room, picking up all of the little bits of rubbish automatically. Even if you don't have people over, one of these little guys will mean more time watching the football.
---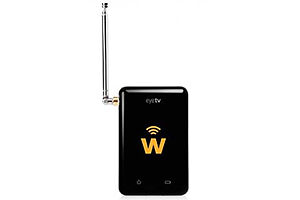 eBay recommends: Elgato EyeTV W
RRP: £70
If you've already got a tablet or smartphone and want to watch without paying for data, you need a mobile TV tuner. These connect to your tablet and pick up standard Freeview signals, so you can watch all the football with no extra data bills. There are two types of tuner. A Wi-Fi tuner comes in a separate battery powered box, so you can place it in the area that gets the best reception and connect your device to it wirelessly. A plug-in module connects directly to your device. The latter type is cheaper, but you have to move around to get the best reception. Make sure you get a tuner that supports your tablet or smartphone's operating system.
---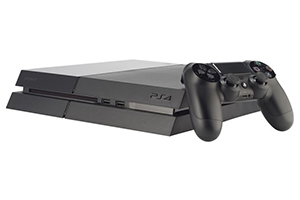 eBay recommends: Sony PS4 / Microsoft Xbox One
RRP: £430
When you're done with the latest match, what better way to keep up the excitement than playing football with your friends? With a next-generation console - Xbox One or PS4 - and the Fifa 14 game, you can take part in the action yourself. Both consoles are capable of delivering stunning, realistic graphics. You can play online, so the choice of console is likely to come down to which one most of your friends have.