A laptop is sometimes referred to as a notebook and it's your standard portable computer with a screen and (probably crumb-filled) keyboard. You can get laptops in all sorts of sizes and for all sorts of uses: cheap and not-so-cheerful laptops for checking emails and browsing the web, ridiculously powerful and expensive laptops for gaming and intensive graphical and design work, and everything in between. As you'll find out in our other guides,
Ultrabooks
are thin and light, and
Chromebooks
are cheap and mobile, so the main strengths of a good old laptop tend to be screen size and raw performance, the things it's hard to cram into a small body or budget.
David Bayon, Contributing Editor at PC Pro, rounds up the best laptops to buy
.
---
Apple Macbook Pro 15in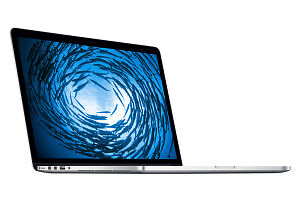 eBay loves: The Retina display is simply phenomenal to look at.
Watch out for: The price is high, but you can scale down to a 13-inch screen.
RRP: £1,699
If you're going to go big, you might as well get the best. A super-high-resolution 15-inch screen, a blisteringly fast processor and the latest graphics make this an enthusiast's dream laptop. For a price.
---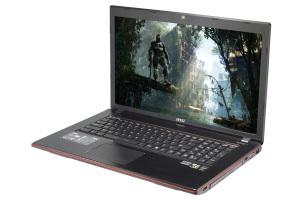 eBay loves: It even looks like a boy-racer gaming laptop.
Watch out for: Don't expect decent battery life on a beast like this.
RRP: £1,299
A truly stunning gaming laptop, with a stylish red and black chassis, a 17.3-inch screen, a SteelSeries gaming keyboard and the latest Nvidia graphics chip. A monster!
---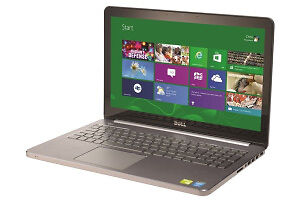 eBay loves: Desktop replacement done on a tighter budget.
Watch out for: Lacks the power of a true desktop replacement.
RRP: £799.
It is entirely possible to get a 15-inch laptop with plenty of features and good performance for a lot less than a grand. Dell does a god job of cramming things in, although it's not the most powerful big boy out there.
---
| | Apple MacBook Pro 15in | MSI GE70 2PE Apache Pro | Dell Inspiron 15 7000 |
| --- | --- | --- | --- |
| Screen | 15-inch 2,880 x 1,800 | 17.3-inch 1,920 x 1,080 | 15.6-inch 1,920 x 1,080 |
| RAM | 8GB | 16GB | 8GB |
| Hard disk | 256GB SSD | 1TB + 256GB SSD | 1TB |
| Processor | Intel Core i7 2GHz | Intel Core i7 2.4GHz | Intel Core i7 1.8GHz |
| Graphics | Intel Iris Pro | Nvidia GeForce GTX 860M | Nvidia GeForce GT 750M |
| Price | £1,699 | £1,299 | £799 |
| Summary | Buy it for the screen alone | A gaming monster | A solid all-rounder for the price |
---