6 of the best tablets to buy
A few years ago, tablet computing just wasn't a big deal, then Apple launched the iPad and suddenly the world changed. A device that people didn't know they wanted was now selling in impressive numbers. And with that came a lot of new hardware, particularly Android tablets that were quick to fill in the smaller sizes that Apple wasn't initially interested in.
Now we have a vibrant market with tablets in almost every possible size and there's never been a better time to buy one. But what do you need to know and which models do we recommend? Expert Reviews contributing editor Ian Morris takes a look at some of the best on the market and tells you what to look out for.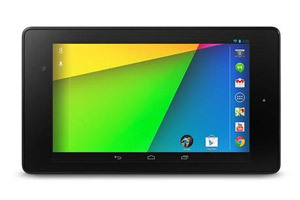 eBay loves:
Design, size, screen and performance
Watch out for:
No microSD card slot, which limits media storage options
The
Google Nexus 7
is, quite simply, one of the best tablets you can get for the money. It is also a rare example of a tablet that just seems to totally work. The size, for us, is perfect. It offers enough of a gain over a large smartphone to be worth having around, but it's small enough to be light and easily portable. You can pop it in the back pocket of your jeans with no trouble.
There's plenty of power, too, and the screen is very good indeed. Battery life is ample and will see you through a few days of normal use — tablets don't tend to get used as frequently as your phone does and have larger batteries, too.
This being a Google-branded tablet, it should be well supported by Android updates for some time to come. The downside, of course, is that you get the standard version of Android, without the extra software and features that other tablet manufacturers supply.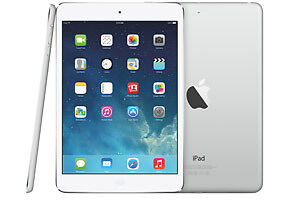 Add a caption
Apple iPad mini with retina display
Click to Edit caption
Apple iPad mini with retina display
eBay loves:
Beautiful design, stunning screen, vibrant app, music and video stores
Watch out for:
The price is always the biggest problem with the iPad
The iPad has proved itself as a great device, but the
iPad mini
adds to that by offering a tablet that can be taken out of the house with ease. While the 10-inch iPad is portable enough, especially the new iPad Air, it's still a lot easier to find a place to carry an iPad mini and it's a device you're likely to want to take everywhere with you.
Apple doesn't allow you to add storage, but the iPad comes in capacities of up to 128GB, although this version isn't cheap at about £560. You can also opt to get your iPad mini with 4G built in and that costs an extra £100. Having 4G on a tablet is utterly brilliant, though, and is recommended because it massively increases the usefulness of the device.
The good thing about the iPad is that you're getting the best hardware design and a device that you'll get years of service from. When you come to upgrade, your old tablet will also get you a decent resale value.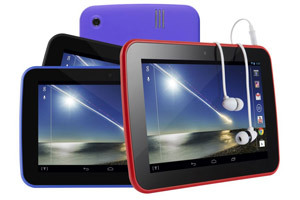 eBay loves:
Brilliant design, ideal for kids, plenty of power, flexible
Watch out for:
Very much a Tesco product
The Hudl
is a bargain. It has a premium feel, the screen is nice and, despite being designed to bring people into the Tesco family, it's actually not too over the top with branding.
You can pick a refurbished model up through eBay's 'Buy it Now' auctions for about £85, making it by far one of the cheapest tablets you can get. But, there's really no compromise. The device has been designed to handle videos, it has a 1440 x 900 resolution screen and even a quad-core 1.5GHz processor.
It has HDMI-out for connecting to an HDTV, too, and a microSD slot. We can think of tablets that cost three times this much but aren't as flexible. One the downside, there are a lot of Tesco apps pre-installed and the tablet can sometimes be a little sluggish.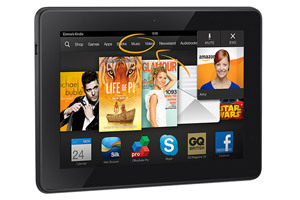 eBay loves:
Screen, good battery life, well designed
Watch out for:
Can't run existing Android apps easily
There's one thing you'll notice as soon as you turn on the
Kindle Fire HDX
— the screen. It's truly a remarkable thing to look at because of its ultra-high resolution and the image quality is stunning.
The big problem with the Kindle Fire HDX, though, is that it ties you to the Amazon ecosystem. So, if you're an Android user already, you won't be able to run your apps directly on the Kindle, but must instead either buy them again from Amazon, or 'sideload' them from a computer. This is beyond the patience of most people and it's frustrating that even though the Kindle runs Android, it doesn't have access to Google's Play store.
Aside from that, the Kindle Fire HDX is well suited to people who want a combined eBook reader and multimedia device. The Kindle app is great, and reading books on that display is a real pleasure. We also love watching video on it.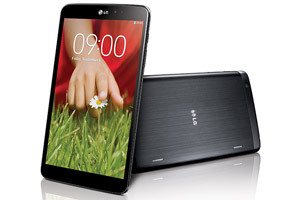 eBay loves:
Design, second-screen for Android smartphone
Watch out for:
Might be too bulky for some users
LG has replicated the success of its G2 smartphone with the
G Pad
by including features you can't find on other tablets. Most significant is the QPair app, which allows you to use the tablet as a second screen for your smartphone. QPair works with any Android phone, and means text messages and phone calls will pop up on the G Pad's screen. The app also allows you to share your phone's internet connection, although your provider will need to allow tethering for that to work. Not all do, and some may charge extra for the feature.
Aside from that clever stuff, the screen and build quality are nothing short of excellent. The tablet feels about the right size — it's a bit bigger than the Nexus 7 and a bit smaller than the 10-inch tablets. It's got a great weight, though, and it's a good tablet to travel with. There's plenty of power, too, making it a solid performer that we really enjoyed using.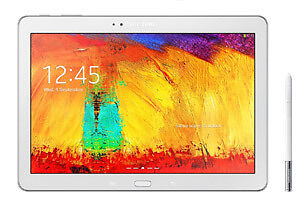 Add a caption
Samsung Galaxy Note 10.1 2014 edition
Click to Edit caption
eBay loves:
S Pen is amazing on this size tablet, powerful and well designed
Watch out for:
Very expensive and Samsung's UI can be painful to use
As with Samsung's Note 3 smartphone, the
Note 10.1
is a brilliantly designed device. While Samsung's Galaxy Tab tablets do the job at the low end of the market, the Note adds features that are worth spending extra on. The S Pen is nothing short of brilliant and is even better on a 10-inch device than on a smartphone. If you have creative talent and like to draw, the Note is a ideal for you. The tablet is powerful, too, and has a really solid battery life.
If you want a tablet to use for work, play and media, then we honestly can't think of a better choice than the Note 10.1. This is the tablet that offers the most features of any out there, and we just love the super-high resolution screen too.
The most important thing with tablets is to get as much storage as you can afford. Android devices often offer support for microSD cards, so you can bolster storage after buying the device. Check the model, though, because not all have a microSD slot. Even if your chosen device does, we'd still suggest getting the largest capacity device you can afford, because internal storage is quicker and easier to access with Google's apps than external storage.
Think about what you're going to be using the tablet for. If you're watching video and not much else, then there's probably no need to get a huge tablet. If, on the other hand, you're using the tablet for email, work and as a laptop replacement, then you should get a nice big screen.
Most tablets should see you through 10 hours of use. That's pretty reasonable, but a lot of flights last longer than that, so be aware that you might need to invest in a portable charger if you're a frequent long-haul traveller. Also remember that playing HD video, games or having the screen brightness turned up, will drain the battery more quickly.