It's not just your PCs and laptops that need the Internet at home – nowadays we get online with smartphones, TVs, games consoles and even kitchen appliances. That makes the quality and range of your home wireless network more important than ever, so it's time to ditch the cheap tat that came free from your broadband provider and get yourself some proper networking equipment. David Bayon, Contributing Editor at PC Pro, runs through what you need to get your home properly connected, and rounds up the best wireless routers on the market.
---
Linksys EA6900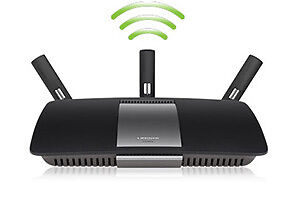 eBay loves: As fast and reliable as 802.11ac routers currently get.
Watch out for: That record might not last long as more flood onto the market.
RRP: £169
This router really shows what 802.11ac is capable of, with incredible speeds at long ranges. It's wall-mountable, not bad looking, and –most importantly – doesn't come with the eye-watering price tag you might expect from cutting-edge kit.
---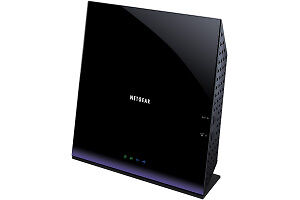 eBay loves: Boasts exceptional range, even by 802.11ac standards.
Watch out for: The ageing interface could do with updating.
RRP: £129
This eye-catching router offers 802.11ac performance at a lower price than others. Yes, you can spend even less for a true budget 802.11ac router, but this is the threshold where the performance really starts to shine.
---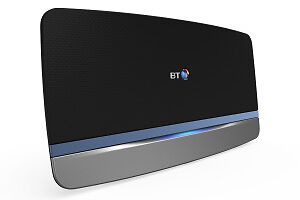 eBay loves: Easy to use and comes free with a broadband contract.
Watch out for: Lacks the advanced setup options of a third-party router.
RRP: £129
Yes, most bundled routers are poor, but there are exceptions. BT's new Home Hub 5 performs very well both with 802.11ac and 802.11n devices, it's surprisingly stylish and compact, and if you sign up for BT Infinity you get it for nothing.


---
Know your broadband
The main component in any home network is the router. That's the box that connects to your phone line or cable point, then beams the data around the house to any other wireless devices in range. First things first, check what kind of broadband you have: there's a different connector for normal ADSL, for fibre-optic broadband such as BT Infinity or Sky Fibre, and for cable broadband such as Virgin Media. Some routers support multiple types and others come in multiple versions, so make sure you choose the right one.
Types of Wi-Fi
Wi-Fi is always evolving, and having an up-to-date router ensures you'll get the fastest performance from all kinds of connected devices. Look for the letter at the end of the networking standards listed in the specs and promo materials: the most advanced is 802.11ac, which works at a different frequency to older routers to avoid interference and can handle twice the speeds of 802.11n, which in turn is much faster than 802.11g. The extra bandwidth of an 802.11ac connection makes it great for HD video streaming and for gaming, which is why it makes sense to future-proof your home by investing in one now.
The 802.11ac standard is backwards compatible, so although you'll get the best performance with other 802.11ac devices – the 2013 Apple MacBook range or the Samsung Galaxy S4, for example – you can still connect to older devices at their maximum speeds.
---