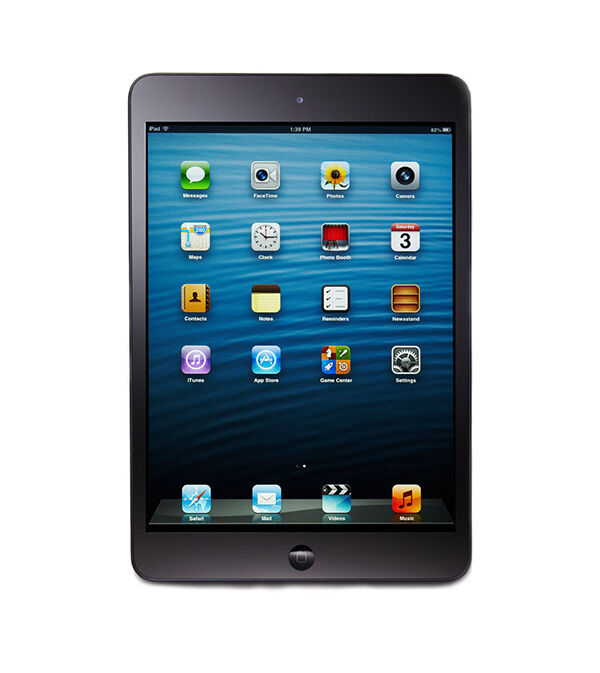 With iPads, tablets, and ebook readers becoming common household items in many parts of the world, electronics designers have been swift at creating a wide range of accessories for these small and powerful devices. Whether they may aim at increasing mobility, protecting the display, enhancing sound or adding external keyboard functions, these accessories can turn a simple mobile device into a powerful work and entertainment station.
Popular iPad, tablet, and ebook reader accessories include protective cases,, screen protectors, keyboard cases and Bluetooth keyboards, stylus pens,, a wide variety of stands, battery life boosters, external memory card readers, and wireless speakers. While some of these accessories are brand and model-specific, many of them are compatible with both Apple and Android devices, as well as Kindle and other types of ebook readers.
When looking for bargains on mobile device accessories, it is very important to check compatibility with each device type and model. It is also essential to determine whether a used or new item is the best choice in each case. Additionally, one must consider mobility and ergonomic aspects as well as whether the selected accessories successfully adapt to each user's needs and habits.
iPad Cases
From magnetically attached covers to keyboard cases, there is an astounding variety of iPad cases on the market today. While some of them are all about look, style, and protection, others provide extended functionality and cool extra features. As size is an important aspect of iPad case design, not all cases can fit all models. However, some cases fit a variety of models. For example, iPad 3 cases work perfectly for iPad 4, thus eliminating the problem of having to purchase a new case with every device upgrade.
Keyboard Cases
iPads and tablets achieved almost instant popularity for many reasons; they are lightweight, functional, and sleek. However, many users are not in love with on-screen keyboards, especially those who need to do real work on their mobile devices instead of just videoconferencing on Skype, playing video games or reading the news. To overcome this common problem, several manufacturers have created an extended line of very comfortable keyboard cases .
Combining device protection with all the advantages of an external keyboard, keyboard cases are one of the top sellers in the mobile device accessories market. This type of accessory can commonly function as a stand as well, which helps emulate the experience of being in front of the computer, with a horizontal keyboard and a propped-up display.
Keyboard cases can be slim and flexible or bulky and rigid. Their advantages include freeing up more screen space, so one can see text as it is being typed. Moreover, besides a basic alphanumeric layout, this type of keyboards commonly feature many useful function keys such as Copy and Paste among others.
Top iPad Keyboard Cases Table
Bargain hunters can surely appreciate Apple's affordable, standard wireless keyboard cases. However, keyboard cases offering extra features do not have to be pricey. With prices ranging more or less between one quarter and half the price of the iPad itself, iPad keyboard cases can turn a common iPad into a powerful, fully-featured, incredibly small-sized desktop.
| | |
| --- | --- |
| iPad Keyboard Case Model | Details |
| ClamCase | Compatible with iPad 2, 3, and 4; stand, protective case, and keyboard; bulky and versatile, can virtually turn an iPad into a Macbook; price range: high-end |
| Logitech Ultrathin Keyboard Cover | A truly ultra-thin and comfortable Bluetooth keyboard; for iPad 2 and iPad (3rd and 4th generation); more of a keyboard than a protective case, ideal for travelling; price range: high-end |
| Belkin Keyboard Folio | Great keyboard, good protection; hard to open and close; many special feature keys; price range: mid-range |
| Logitech Solar Keyboard Folio | Environment-friendly, does not need a charger; extremely comfortable for typing; ideal for those willing to pay the price of going green; price range: high-end |
| Zagg Zaggfolio | Appealing design, extremely comfortable typing; flexible, combines soft and hard materials in a very functional way; price range: mid-range |
| Belkin YourType Folio + Keyboard | Slim, pliable design; lightweight but not very protective; price range: mid-range |
| Crux Crux360 | Emulates the form of laptops; full, though cramped, QWERTY keyboard; similar to a ClamCase, though cheaper and less comfortable; price range: mid-range |
| BoxWave Keyboard Buddy Case | Lightweight, good protection; magnetic snap-shut technology makes iPad hibernate when the case is closed; price range: low-end |
| Incase Origami Workstation | Comfortable, great price; the case only protects the keyboard, not the iPad itself; price range: low-end |
| CrazyOnDigital Leather Keyboard Case | For 2012 iPad and iPad 2; semi-rigid keyboard; good display protection; magnetic snap-shut technology; iPad hibernates when the case is closed; price range: low-end |
| NewTrent Airbender Keyboard Case | For 2012 iPad and iPad 2, protects the iPad's back without obstructing the camera; good display protection when iPad is not in use; a bracket holds the iPad at an upright angle; price range: low-end |
This table lists some of the most popular iPad-specific keyboard cases. The market also offers many universal cases that may fit a wide range of devices, including iPads.
Tablet and eBook Cases
Just like iPads tend to be more expensive than Android tablets, tablet and eBook cases are usually more of a bargain than iPad cases. A smart bargain hunter must always check dimensions and compatibility issues, as some cases originally made for tablets may fit the iPad and viceversa. A case is basically the only accessory that any tablet or eBook owner cannot do without, as it is absolutely necessary to keep this type of device in proper condition.
Created to protect tablets and eBooks from dust and dirt, this type of cases can also prevent extensive damage in case the device might be dropped. Users also treat tablet cases as fashion accessories, embracing the many opportunities for customisation they provide. There are certain aspects that need to be considered when looking for a tablet or eBook case. These include size, cleanliness, damage protection level, and design.
Size
In order to be properly protected, mobile devices need to fit perfectly inside their cases; if they can shift around in them, they could easily become damaged. Manufacturers usually offer a wide variety of specially designed cases for each one of their products. Barnes and Noble offers many options for the Nook, while Amazon does the same for Kindle, just as Apple offers a great variety of iPad cases. When purchasing a tablet or eBook case, it is important to check that it is compatible with each specific model. Moreover, since these mobile devices often change sizes from generation to generation, one must pay special attention to these variations.
Cleanliness
Tablet displays are dangerously unprotected without a case. Lint, dust, and crumbs can easily stick to the screen when the device is tossed inside a bag or during normal use. It is also very easy for tablet screens to become scratched. Besides protecting tablet displays from dirt, a case can prevent dust and crumbs from contaminating charging and headphone ports. Thus, the degree of cleanliness these protective covers ensure is one of the main considerations to make when purchasing a tablet or eBook case.
Damage Protection Level
In terms of preventing dropping, tablets do not have a very smart design, as they can easily slide off the user's lap. Falls can cause tablet screens to shatter and internal circuits to become damaged. Moreover, while some eBook reader screens may be more resistant, a tablet's touchscreen can easily lose functionality when scratched.
Design
From bookbinder-style to folder stand, and from zip-up to button-up options, tablet cases come in a variety of shapes and designs. While a simple, functional case may be sufficient for work environments, some people treat their tablets as very personal items, which must instantly make a fashion statement. Naturally, tablet cases that combine great design with superior functionality tend to be in the high-end price range. However, there are many affordable, attractive, and functional tablet cases on the market today. For example, Moleskin offers great-looking, high quality cases that do not cost a fortune.
Popular Accessories
Besides cases, which are the top sellers in terms of mobile device accessories, there are many others that are very popular as well. These include stands, stylus pens, speakers,, and media card readers,, to name only a few of the most popular items.
Popular Stands and Speakers
Many iPad stands are actually a case-stand, but there are some that really stand out. Nothing like the typical iPad stand, the Breffo Spiderpodium is also available for the iPhone. Its flexible legs make it very versatile, as it can hold the iPad in various positions. It can also be used to hang the device from the back of a car seat or on a vehicle's dashboard to work as GPS.
In terms of speakers, the iPad is at a bit of an advantage, as Apple has created the Airplay system, which allows especially designed speakers to receive wireless sound signals from all of Apple's mobile devices. Though some Airplay speakers can be pricey, they offer excellent Hi Fi sound and a sleek design. As they are not only manufactured by Apple, affordable options are constantly coming out on the market.
For those looking to combine stand and speakers functions, the Satechi Fit-2 Portable Rechargeable Speaker Stand can add great audio capabilities to iPads, smartphones, and tablets. This sound-boosting device can offer high fidelity sound in a mobile environment for as long as seven hours.
Stylus Pens
Just as people who work with text tend to purchase keyboard cases for their iPads and tablets, people who work with design and illustration often feel the need to purchase a stylus pen to interact with their devices' touchscreens. There are three main characteristics that can determine a stylus pen's performance levels. These important characteristics are: sensitivity, drag, and length.
Sensitivity
Sensitivity is given by how hard or light one must touch the display with the stylus pen to obtain a response. High performance stylus pens can make displays react with the slightest touch.
Friction Factor
Depending on the material the stylus' tip is made of, the amount of friction that occurs during a dragging motion can be vary a great deal. The lesser the drag, the better the performance. In terms of getting motion properly recognised by a touchscreen, an effortless glide is always preferable to a high-friction movement.
Length
Although most people pay little attention to the length of a stylus, it needs to be consistent with the size of each mobile device. Basically, if the stylus is too short, this can cause one's hand to block a large portion of the display, making operation very uncomfortable.
Power Charge Boosters and Media Card Readers
Mobility can only last as long as power does; that is where power charge boosters come in. At an affordable price, the Mophie Juice Pack Powerstation features a pocket-size 4000mAh battery. This small gadget can multiply a mobile device's battery life by four.
Without a way to upload images from a digital camera, some of the iPad's image handling abilities can be completely lost. A very popular iPad accessory, the bargain-priced Apple iPad Camera Connection Kit can be attached to an iPad to import images via either a built-in memory card reader or a USB cable.
How to Buy Bargain iPad, Tablet, and eBook Accessories on eBay
Finding bargain electronics on eBay is not complicated, as long as you know what you are looking for and what constitutes value for money in terms of your own personal needs. To begin your search, the most important thing in this case is the kind of device you are looking to accessorise. For example, if you have an iPad 4, you can type " iPad 4 accessories&" in the search bar. This can yield many results that you may further refine by later selecting the type of accessory you are looking for on the side bar. Here, you can also choose whether you want a new or used item, which manufacturer you prefer, among others.
When you are looking for a bargain listing, it is always advisable to choose the sort-by-price option. Seeing results starting by the lowest-priced items can give you a very good idea of where bargains are. Additionally, you can choose to view only completed listings, in order to get a sense of how much people have been lately paying for each accessory model and type.
A bargain is not a bargain if the product does not arrive on time and in proper condition. Therefore, you should only purchase bargains from highly reliable sellers with an impeccable eBay reputation. Whenever you access a specific listing's page, you can see the percentage of positive feedback the seller has received. This can give you an idea about the seller's reliability. Every single eBay listing also includes shipping and payment details, which must also to taken into consideration; a bargain also ceases to be a bargain if postage costs a fortune.
Conclusion
The range of accessories available for the iPad and the numerous models of tablets and eBooks on the market today is quite impressive. While protective cases are the all-time bestseller, mobile device accessories can offer much more than simple damage protection these days. Cases can double as stands and keyboards, they can serve to emulate a laptop experience, and they can make device operation more comfortable.
While accessories that are especially made for the iPad, such as iPad keyboard cases, can sometimes be pricier than tablet and eBook accessories, there are many devices that are compatible with both tablets and iPads. This widens the price range for iPad accessories, opening up many possibilities. However, in the particular case of protective cases, it is very important to select a fully compatible device, as oversized cases can only provide poor protection for mobile gadgets.
Other popular accessories include stylus pens, spider stands, media card readers, and battery life boosting devices. Today, it is possible to accessorise any iPad or tablet with a variety of wireless gadgets. Adding the right accessories to one of these portable devices can turn them into multi-function, versatile workstations and entertainment systems complete with Hi Fi audio quality, an ideal illustration interface, comfortable typing, as well as superior battery life and connectivity.